Smithsonian National Museum of Natural History
SMS says goodbye to Burch Fellow Dr. Blake Ushijima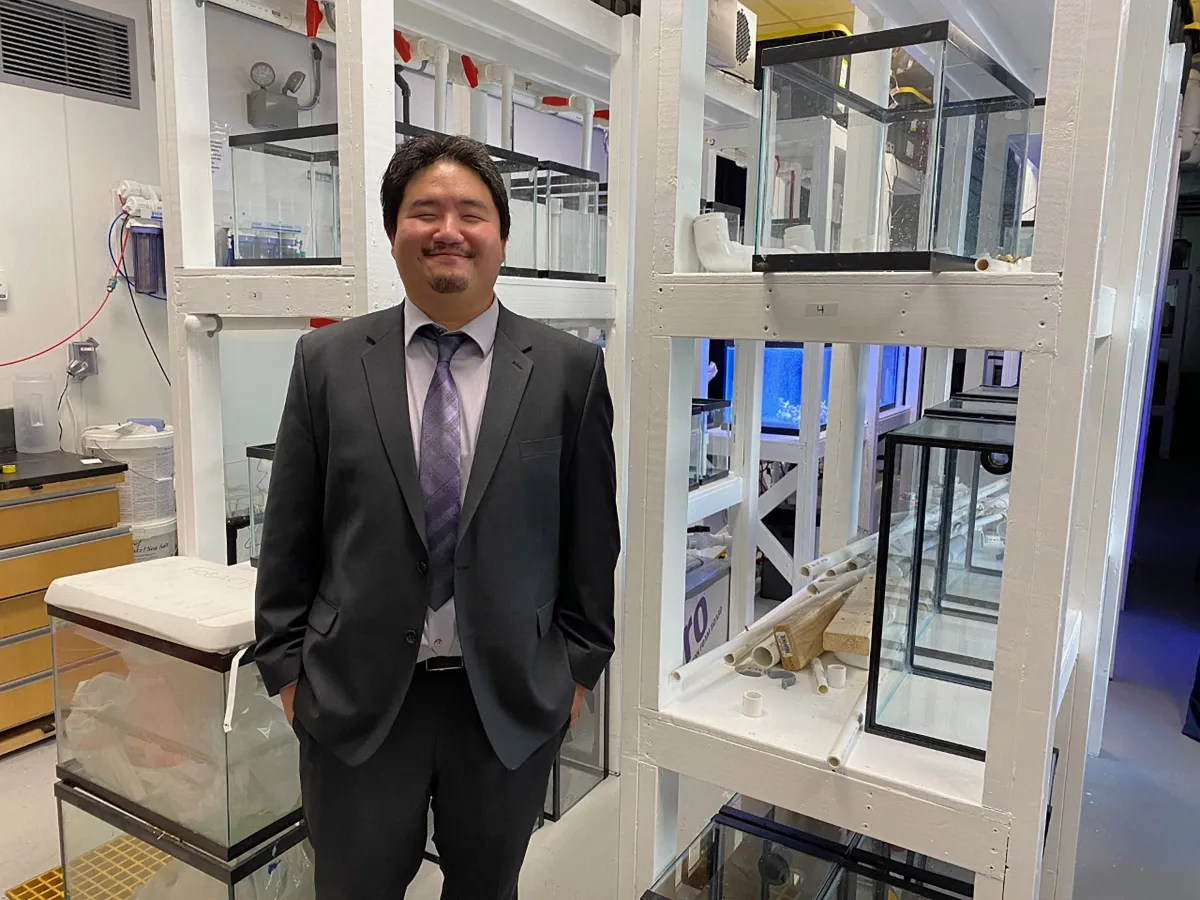 From Florida to North Carolina 
It's been a busy two years at SMS for George Burch Fellow Dr. Blake Ushijima, who headed up our Coral Health and Marine Probiotics (CHAMP) lab. He moves on to the University of North Carolina Wilmington (UNCW), where he has accepted a position as Assistant Professor in the Department of Biology and Marine Biology. 
Mentoring numerous interns and serving as co-Principal Investigator on several grants during his tenure, Ushijima helped grow the CHAMP lab to be an integral part of SMS. Running countless experiments on corals both diseased and healthy, he led the efforts to screen more than 400 bacterial isolates in search of the pathogen responsible for stony coral tissue loss disease (SCTLD) and isolate over 1,000 additional isolates in search of beneficial probiotics to stop the disease.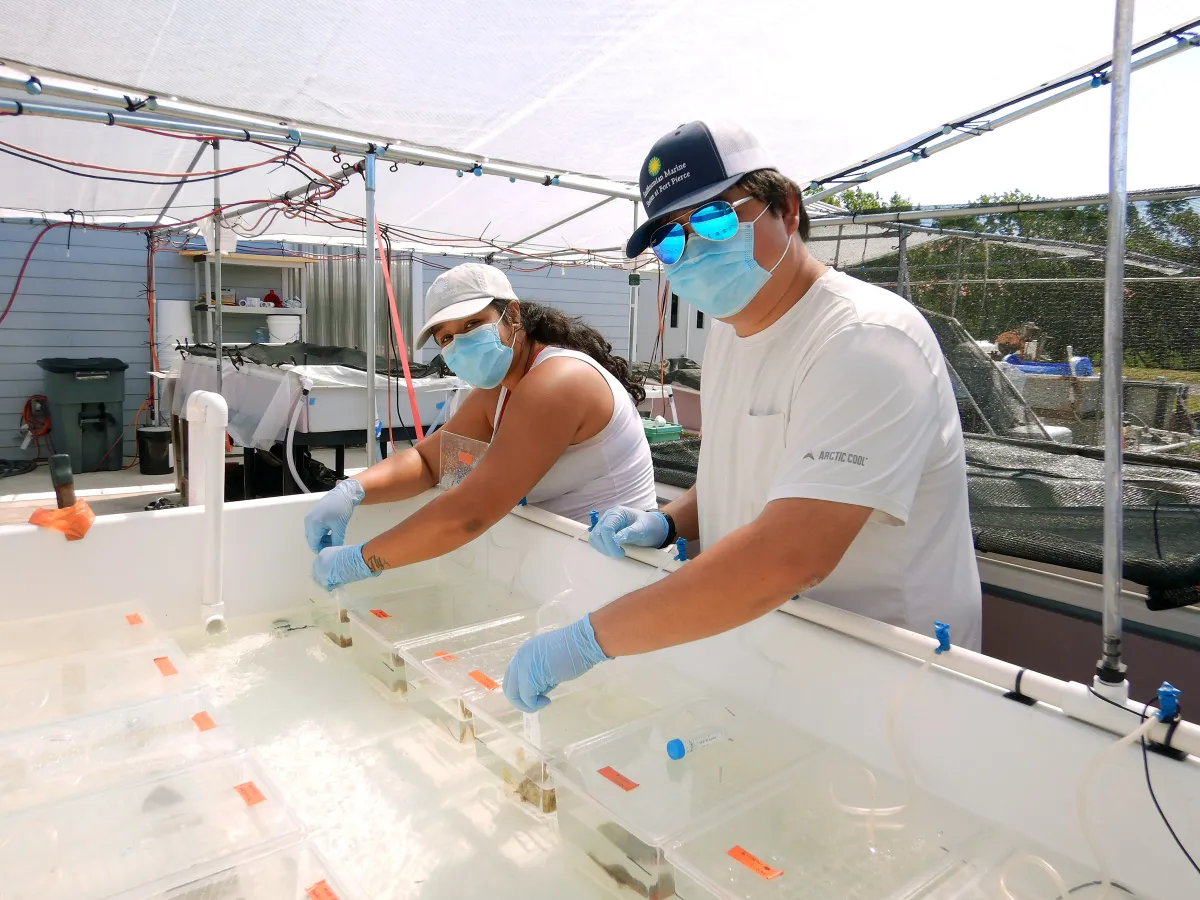 At UNCW, his research will focus on the molecular mechanisms of bacterial interactions that affect the health of their hosts, particularly in shellfish. Although his main passion is studying coral diseases, he looks forward to re-entering shellfish disease research in collaboration with UNCW's experimental shellfish hatchery. He also plans to continue past projects on human pathogens including Vibrio cholerae and will continue to collaborate with SMS on developing probiotic treatments for SCTLD. 
"As a microbiologist, I made billions of friends during my time at SMS," Ushijima quipped. "But it was my fellow humans who made this a truly enjoyable experience."
August 2020