Smithsonian National Museum of Natural History
At 5th Annual IRL Science Festival, Fun on Tap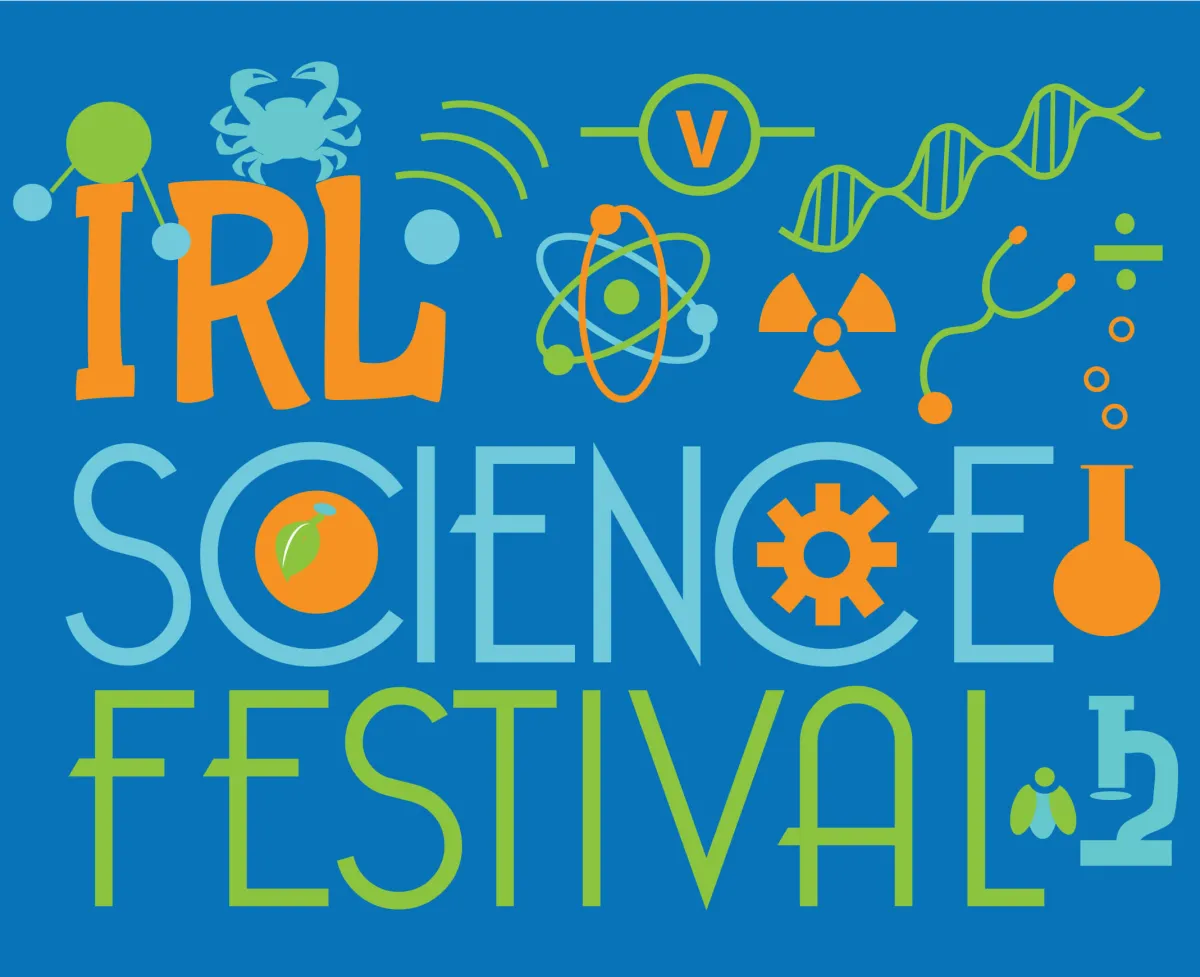 Science-y, marvelous, educational. Fun, fun, fun.
by Michelle Z. Donahue
These were just a few of the responses people gave when asked to describe the Indian river Lagoon Science Festival in one word. The consensus is clear: visitors delighted in learning about the rich blend of science-oriented work going on up and down Florida's Treasure Coast.
Now in its 5th year, the science festival drew nearly 10,000 people to Veterans Memorial Park in Fort Pierce on October 27. A total of 80 exhibitors participated, bringing science- and engineering-oriented demonstrations, games, activities and experts for the festival's largest year yet. Along with festival regulars FAU Harbor Branch, the U.S. Department of Agriculture and the Smithsonian Marine Station, notable newcomers included LEGO Education, which ran a robotics challenge station, and IBEX Puppetry.
Founded by Heather Henson—the daughter of puppeteer Jim Henson—IBEX sponsored a puppet-building workshop earlier in the month to inspire creations for the festival's popular Procession of the Species parade. Participants in the parade brought home-made creations to masquerade as their favorite plant, animal or even natural elements like minerals or weather phenomena. A separate stage act showcased several of IBEX's own creations, including endangered species like the Florida panther, manatee, and whooping crane.
In the five weeks leading up to the festival, local and regional events celebrated the rich mix of science and engineering enterprises based in this stretch of Florida alone: a "science of beer" event at Walking Tree Brewery; a tour of the Tropicana orange juice plant (which sold out immediately) and another well-attended tour of the Piper aircraft facility.
Festival co-chair Jennifer Sneed, a research biologist at the Smithsonian Marine Station, said that the festival's reach now includes participants from as far away as Orlando to the north and Palm Beach to the south.
"We hope that people who come take away an understanding of just how much science is going on in the Treasure Coast," Sneed said. "It's always a way to interact with scientists, and see how science is fun and relevant to their lives."
The Fort Pierce festival also received new funding this year from the Science Festival Alliance's novel Science in Vivo initiative: Science In Real Life, or Science IRL. Sneed put out a call for scientists interested in participating; on the weekend prior to the festival, 235 people donned shirts that read "This is What a Scientist Looks Like." Sneed had one person approach her at a local plant sale to say Sneed was the 15th such person she'd spotted that day.
"Our goal was to get 200 people to sign up," Sneed said, adding that participants posted social media photos of themselves wearing the shirt while surfing, golfing and grocery shopping.
"Part of the project is to make it clear to communities that scientists are living, breathing human beings," said Ben Wiehe, a coordinator for the Science Festival Alliance. "And that they even live among us!"
Along with the t-shirt campaign, the diversity of exhibitors at the IRL Science Festival is a demonstration of the ability to bring together collaborators that may not usually be viewed as science stakeholders.
"Science is often presented as a closed enterprise," Wiehe said. "But these festivals are about communities coming together and taking time on a cultural stage to celebrate how science and technology makes us who we are. And they serve as connectors in a lot of different ways—both for communities, as well as professionals who should be working together already but maybe aren't."
October 2018