Smithsonian National Museum of Natural History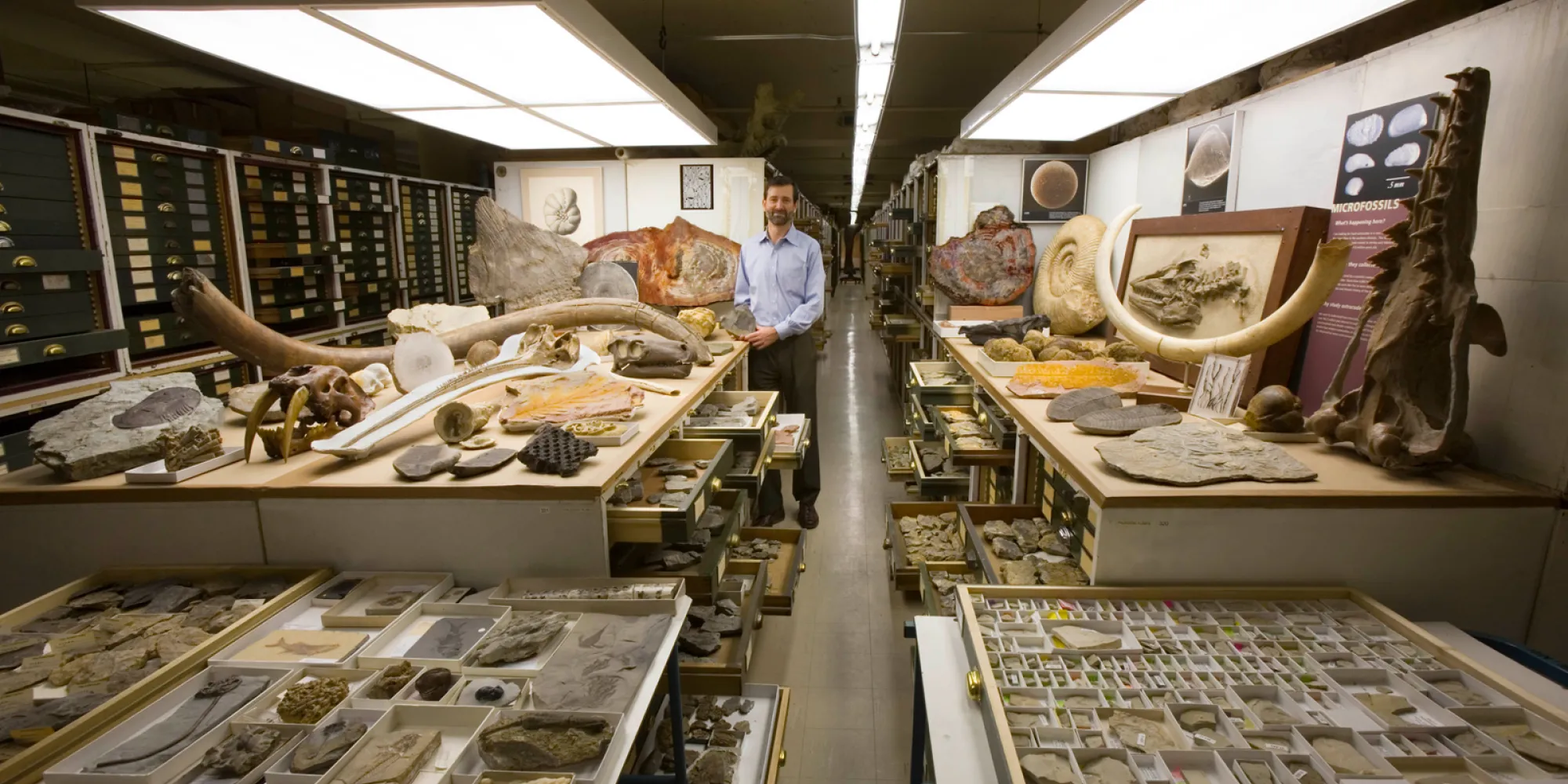 Research &
Collections
Beyond the Museum's exhibitions lies a labyrinth of hallways, vast storage rooms
and busy offices, all filled with the sights and sounds of discovery.
Our Collections
148 million items in our ever-growing collections!
Did you know?
Altogether the Museum is the size of 18 football fields!
Did you know?
The Museum research community is home to over 450 scientists.
Did you know?
There are all sorts of opportunities at the Museum for research & study, crossing many educational levels!