Smithsonian National Museum of Natural History
Ocean acidification, warming impact coral competition
Ocean acidification, warming impact coral competition
Visiting Assistant Professor, Oglethorpe University
The twin threats of ocean acidification (OA) and warming brought on by global climate change is an imminent threat facing the world's coral reefs. Scientists are currently trying to understand how reef organisms are impacted by climate change and to predict how these impacts may alter species interactions and, thus, reef health. In this study, we found that combined OA and warming alters the severity of coral-coral interactions between 3 species common in the Florida Keys.
I started thinking about this question about six months before I ran this experiment. I was reading papers evaluating the effects that OA and/or warming can have on coral-algal interactions. Algae is common on degraded reefs and can compete against corals for space on a reef. For that reason, the interaction between coral and algae is a focus for many reef researchers.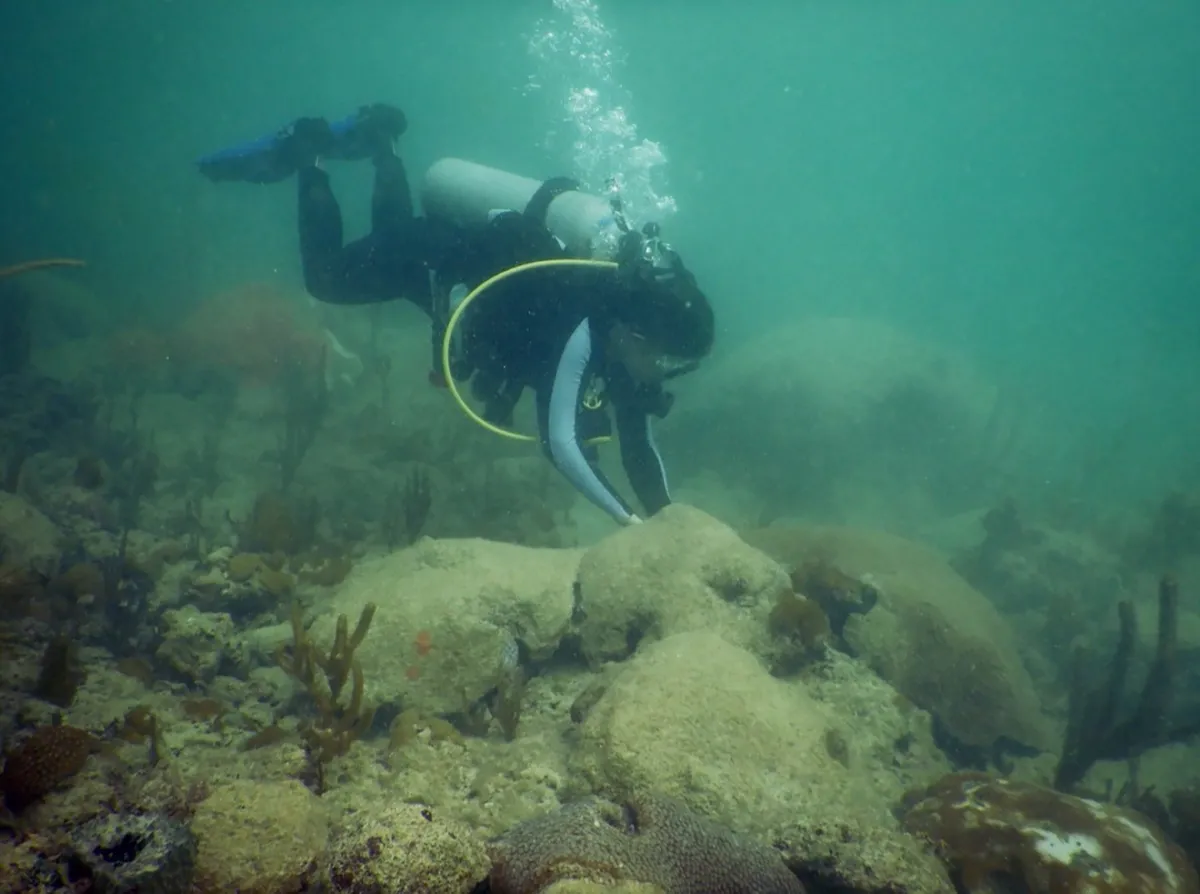 As I read these coral-algal studies, I started to wonder about other reef interactions. Classic research in the 1970s and 1980s found that corals in close proximity compete with each other for space by forming mesenterial filaments that can attack other corals. These interactions form a competitive hierarchy with winners and losers. As coral reefs degraded a stronger focus was placed on coral-algal interactions, but coral-coral interactions still occur – particularly on healthy reefs. We need to understand how many different types of interactions are affected by climate change if we are going to best protect and restore our reefs.
The Link Fellowship gave me the unexpected opportunity to pursue research on coral-coral interactions, although Hurricane Irma also played a role. Irma swept through Florida in September 2017 a few days before I was supposed to leave for SMS. My original research plan would have required traveling to the Keys to collect algae, but Irma made that impossible. Luckily, there was coral available from other projects at SMS, and I was able to use that to ask a new question looking at coral-coral interactions under climate change.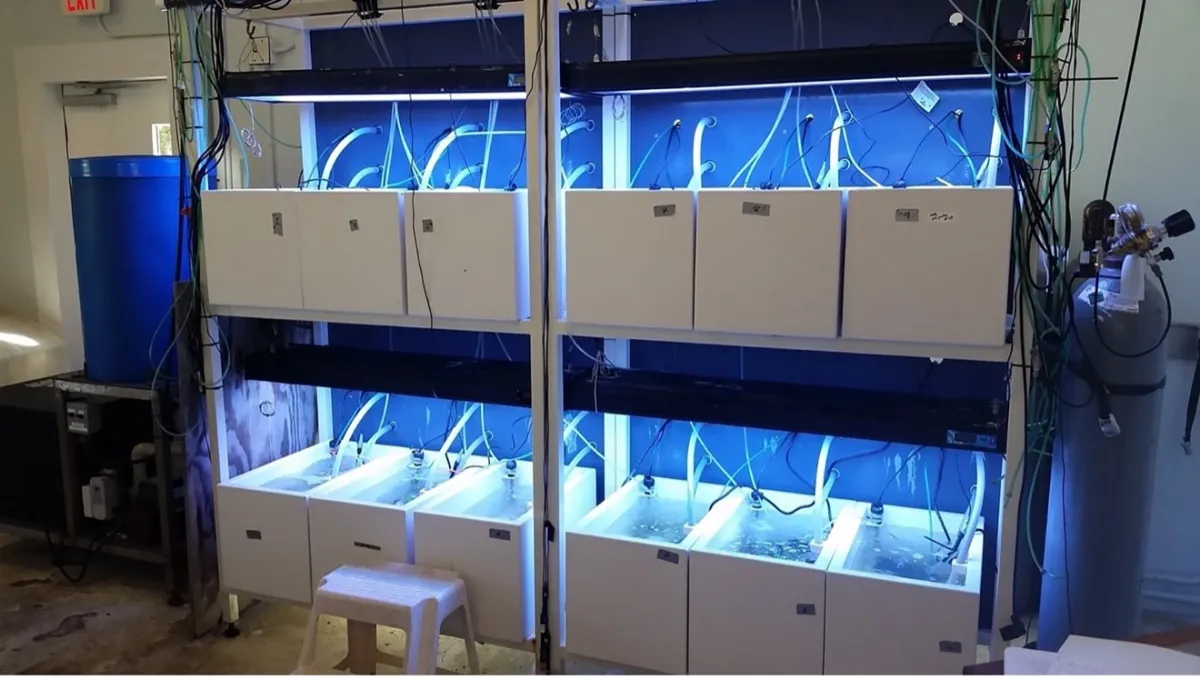 Using the coral available, I set up a mesocosm experiment in 12 tanks where I could independently manipulate temperature to mimic future and current warming and carbon dioxide levels to mimic ocean acidification. By placing corals from different species in direct contact with each other under "present" and "future" OA and warming conditions, I could evaluate whether competition was altered by climate change.
I found that lesions (e.g. the absence and/or discoloration of coral tissue) formed in areas of direct contact for most of the species. However, the size of the lesions varied. More importantly, we found that photosynthetic potential (or how well the microscopic algae that live inside coral tissue are photosynthesizing) in two of the coral species was reduced more under elevated OA/warming when in direct contact with a third coral, Porites astreoides.
We showed that coral-coral interactions are affected by climate change. Studies like this one allow scientists and managers to better predict coral reef composition and dynamics in the future.
Dr. Johnston's results were published in PLoS One in August 2020; the publication is available at https://doi.org/10.1371/journal.pone.0235465.
Dr. Johnston was a Smithsonian Marine Station Link Fellow in 2016-2017.
--January 2021