Smithsonian National Museum of Natural History
Benthic monitoring: Tiny creatures, heavy lifting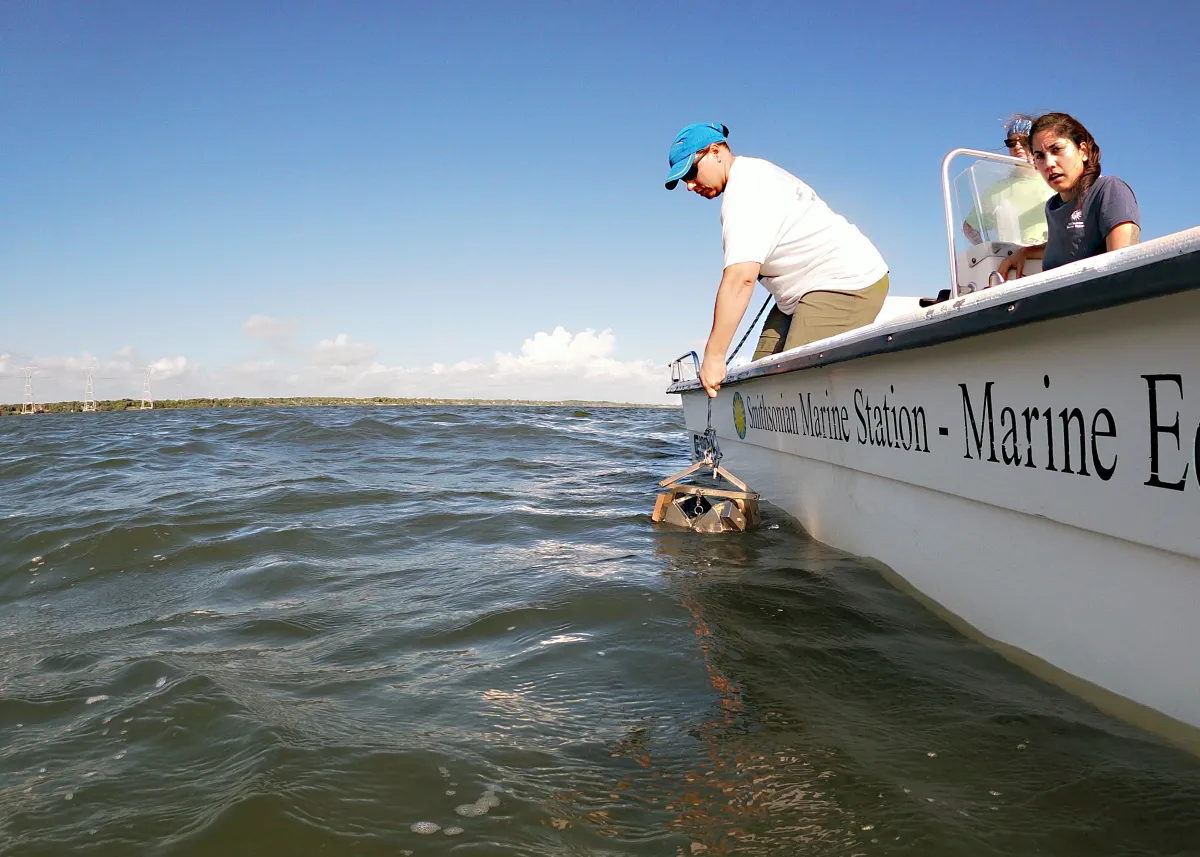 Lots of people kick off the new year with resolutions that involve exercise. But will you start out in 2020 by lifting tons of equipment and sediment?
SMS marine biologist Dr. Holly Sweat and biological technician Michelle Stephens are. As part of a long-term ecological monitoring project underway since 2005, our scientists spend three days each quarter visiting 15 sites around the Indian River Lagoon to take samples from its silty, sandy bottom.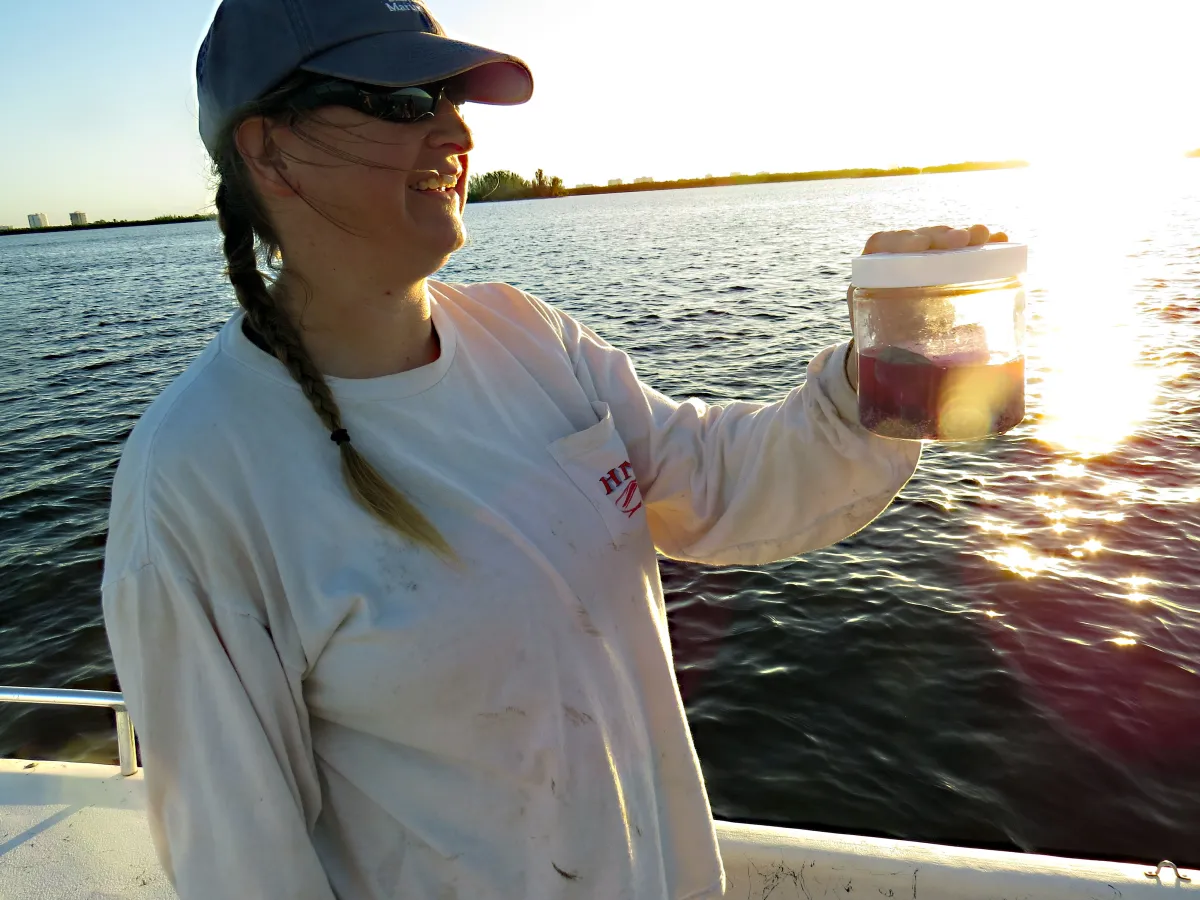 This week, Sweat and Stephens head out again with a suite of sampling tools including a "petite" Ponar grab (which weighs 24 pounds empty) and an Ogeechee coring tool for collecting intact cylinders of sediment.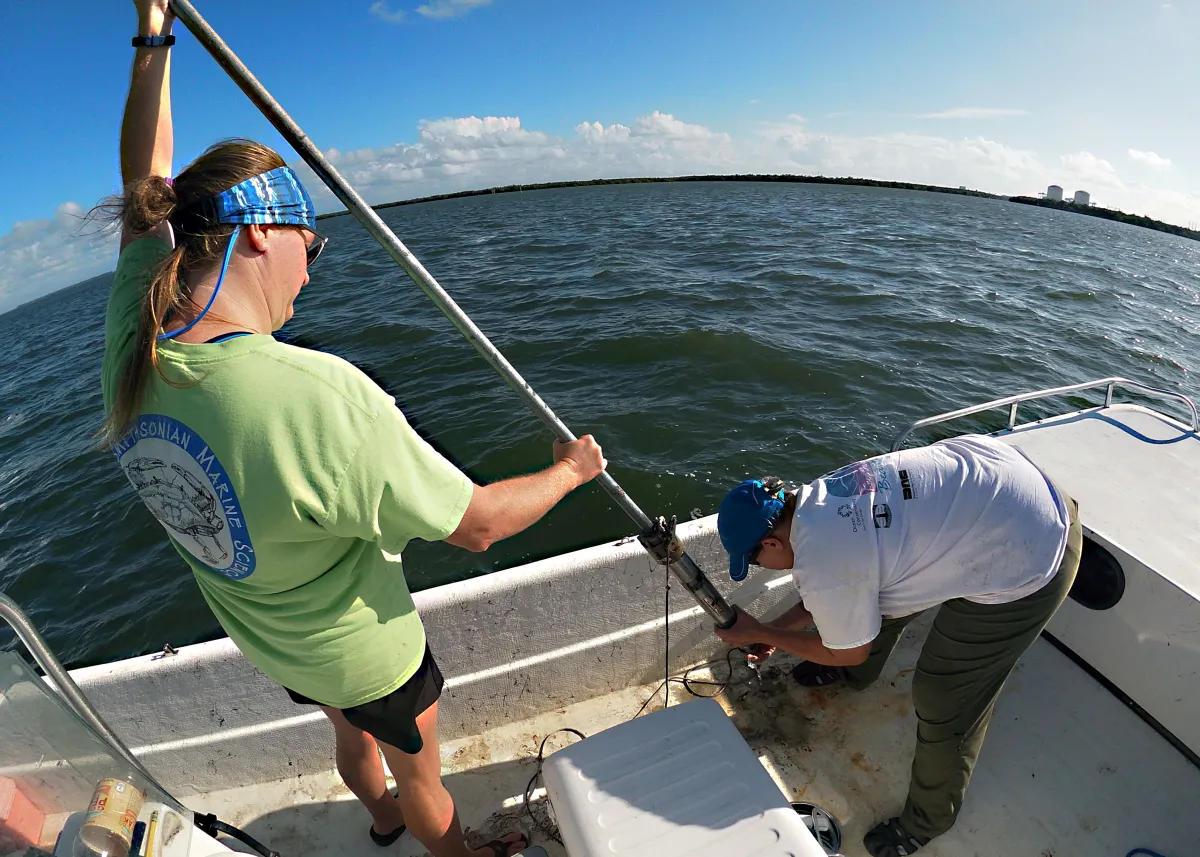 All that sampling—not to mention hauling up the anchor over and over, often covered in mud and algae—really adds up. Here's a sampling of how our benthic ecology team flex their muscles while out in the field:
*Weight lifted in October 2019: 7,950 lbs (about the weight of a baby blue whale)
*Weight lifted for 2019: 31,800 lbs (three to four male African elephants)
*Weight lifted to date: 477,000 lbs, or about 239 tons (three space shuttles!)
The purpose of the sampling is to collect, count and identify the organisms living in these bottom sediments: the benthic community. Because they are relatively sedentary and cannot easily move away when environmental conditions deteriorate, these invertebrates are useful indicators of current and future disturbances such as changes in salinity, temperature, or pollution.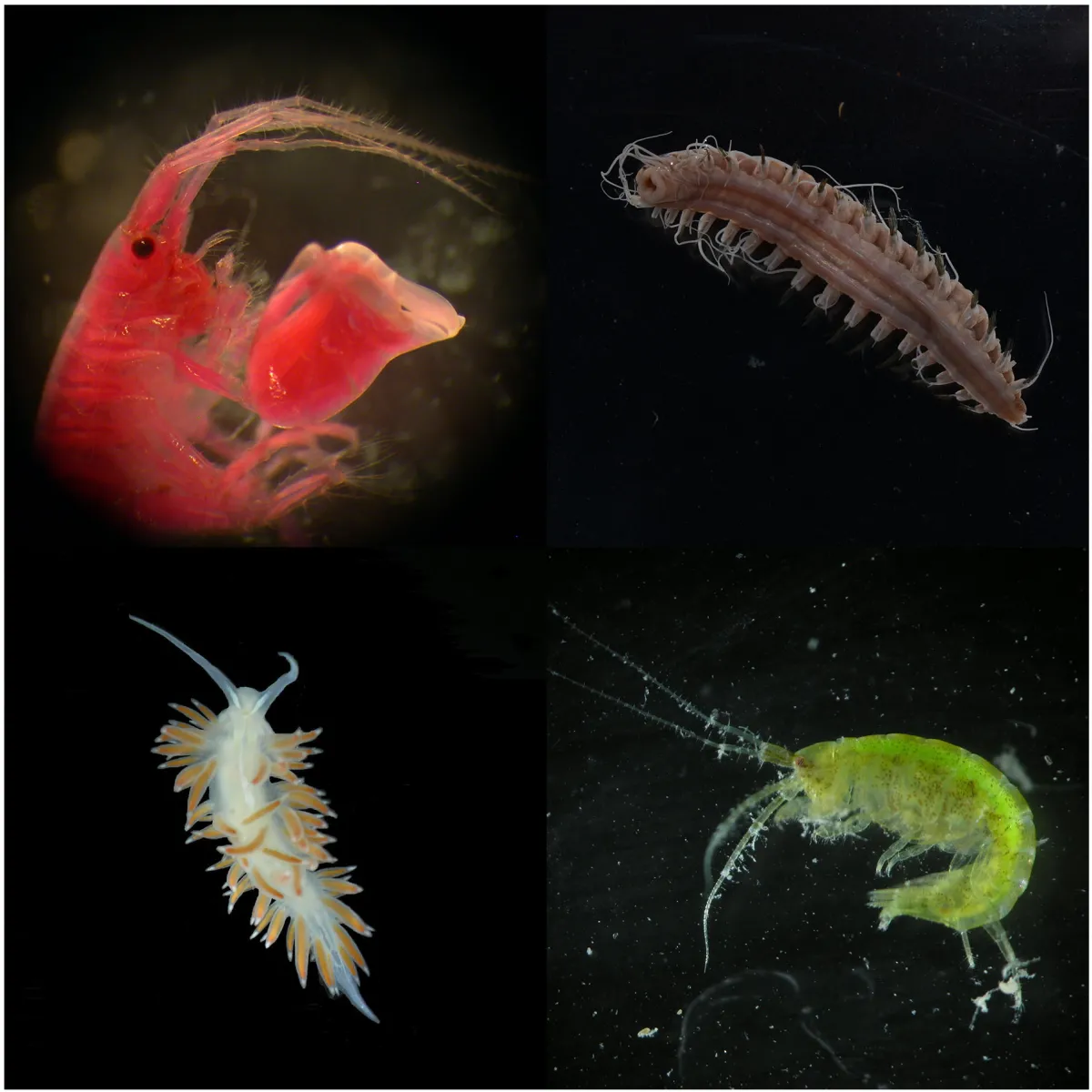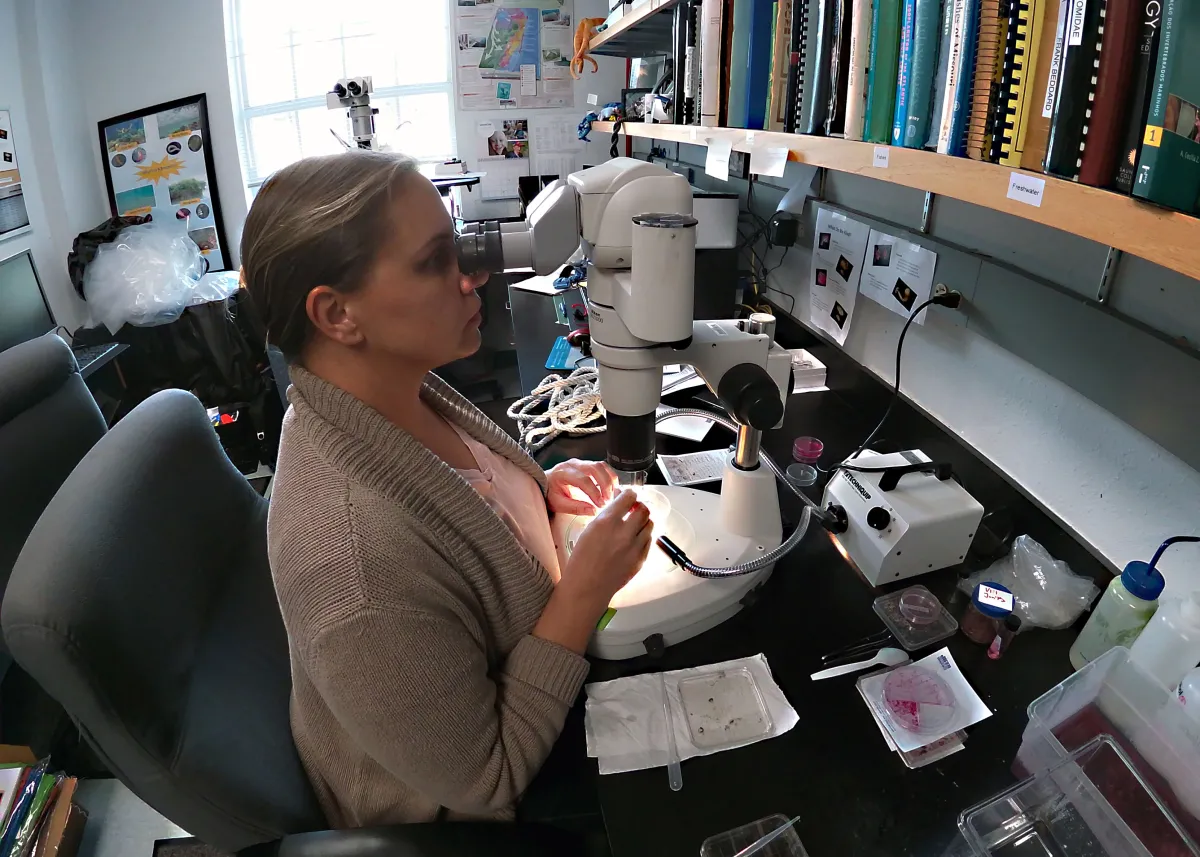 Oh, and how many animals did our scientists find in all that sediment? They retrieved 6,524 individual animals from the October 2019 samples. The most common animal they encountered was the gastropod Caecum pulchellum—it turned up 1,261 times, in 22 of the 45 samples.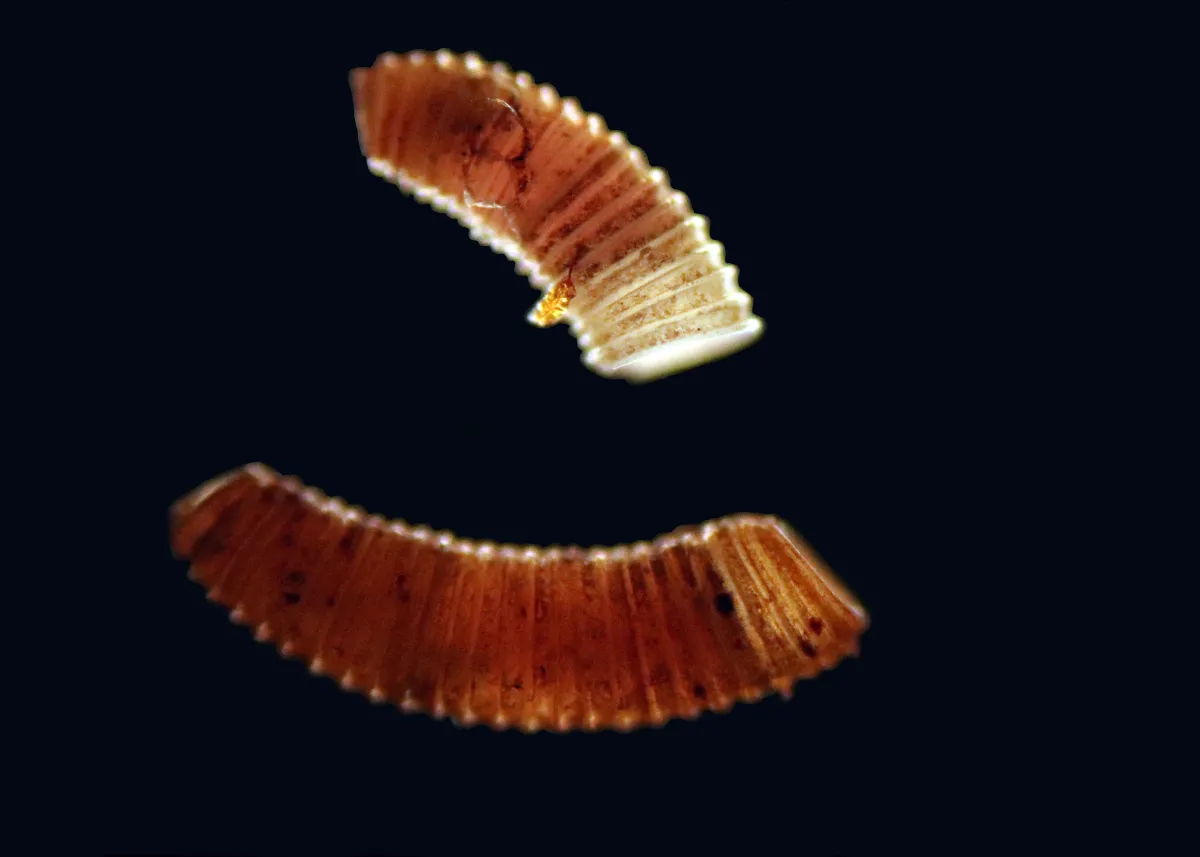 And since 2005, our benthic scientists have counted up over 1.2 million organisms from the sediment samples.
"These tiny animals are easy to overlook, but tracking their populations over time can give us huge insights into the health of our oceans and estuaries," Sweat said. "It's a bit like forensics: looking for clues to investigate environmental threats."
--Michelle Z. Donahue, January 2020