Smithsonian National Museum of Natural History
Scientists Sleuth Out Sponge Diversity in New Initiative
August 2020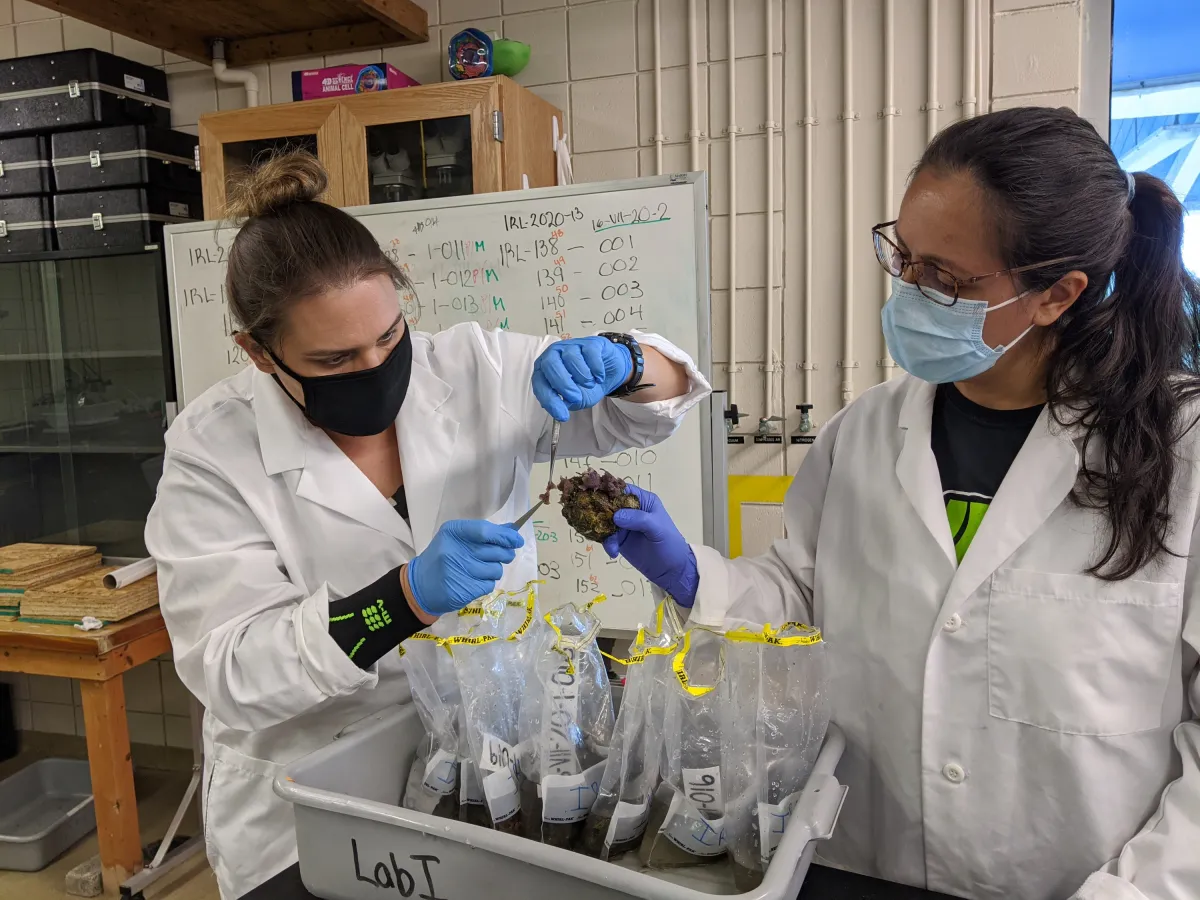 Scientists Sleuth Out Sponge Diversity in New Initiative
Florida Atlantic University's Harbor Branch Oceanographic Institute (HBOI) and the Smithsonian Marine Station are collaborating on a new initiative to better understand sponge diversity in the Indian River Lagoon, a 156-mile long estuary system that stretches along Florida's eastern coast. A source of food and shelter for many other organisms in the lagoon, sponges also play an important role in nutrient cycling, removing pollutants from the water, stabilizing oyster reefs, improving water clarity, and even providing sources of new drugs for human cancers and HIV.
Just over 50 species have been cataloged from the lagoon to date--but examinations of specimen collections from around the region suggest that the true diversity of sponges in the estuary is probably much higher.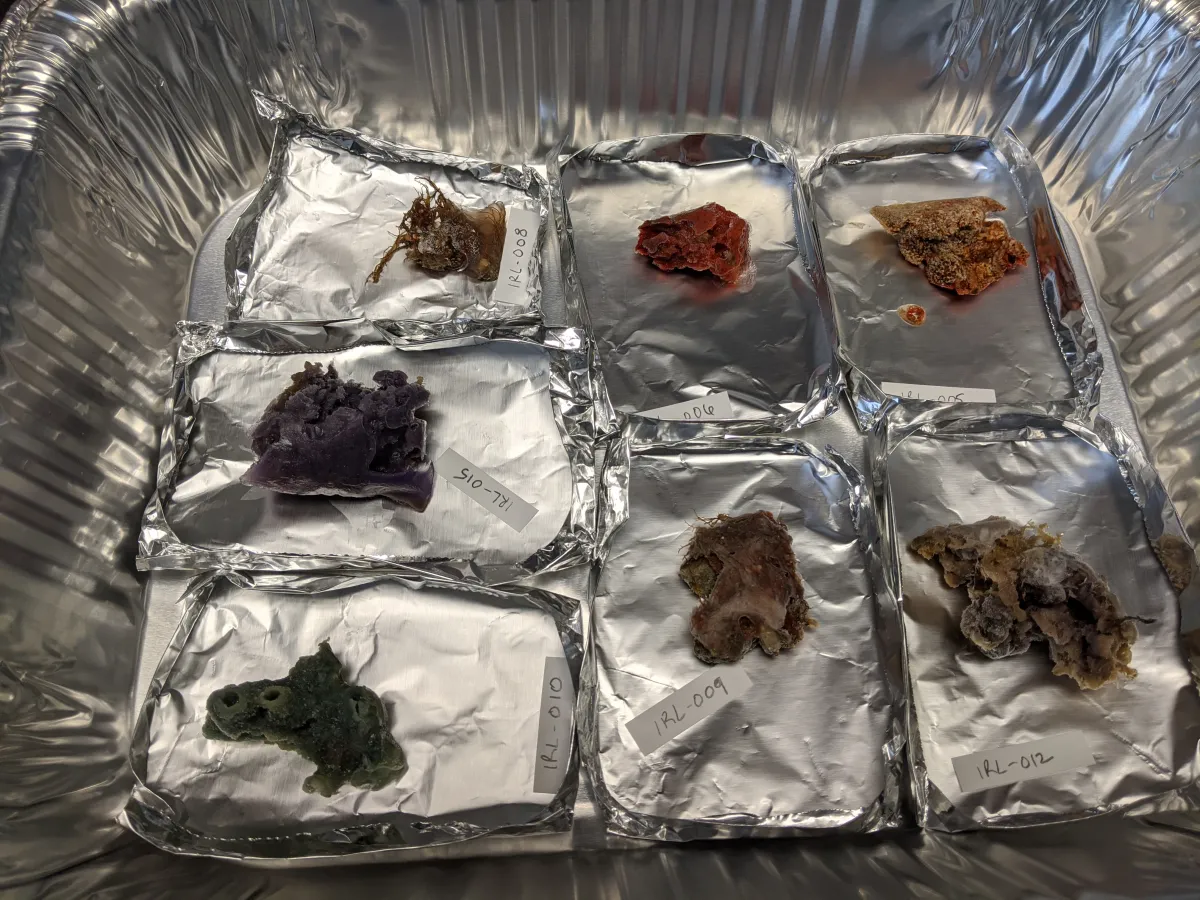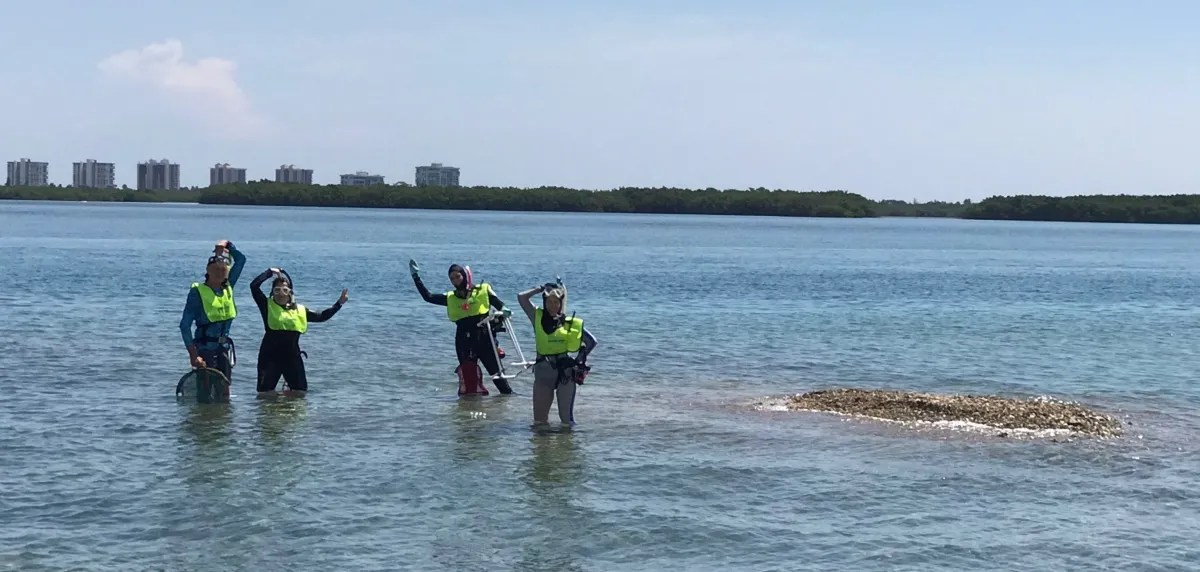 With safety measures in place to protect all researchers involved, a three-week collecting frenzy, led by HBOI researchers in July, kicked off this new project to catalog and characterize the biodiversity of sponges in the lagoon. 
The initial round of sampling netted over 200 samples comprised of around 80 suspected species. "It's great evidence so far that Indian River Lagoon biodiversity is even better than we realized," said SMS marine ecologist Dr. Holly Sweat, a collaborator on the project.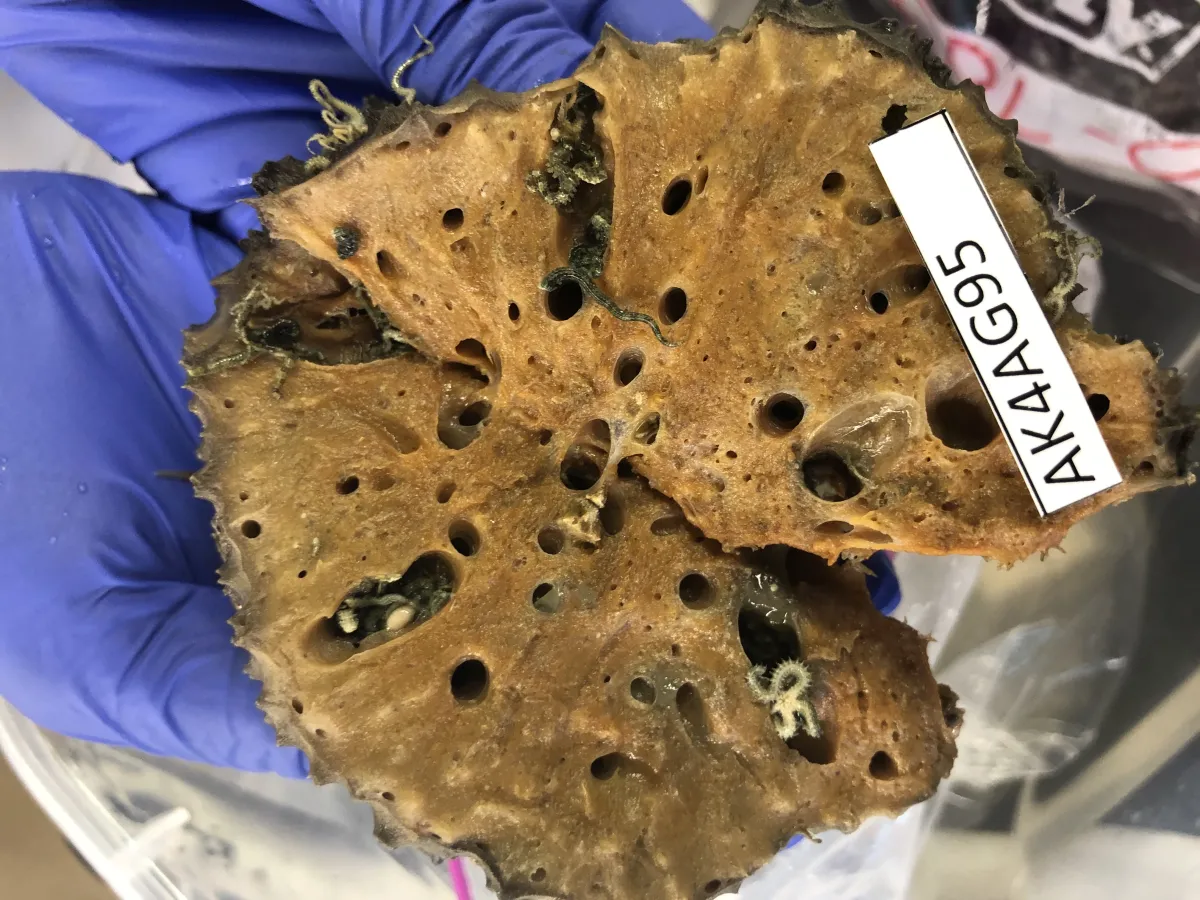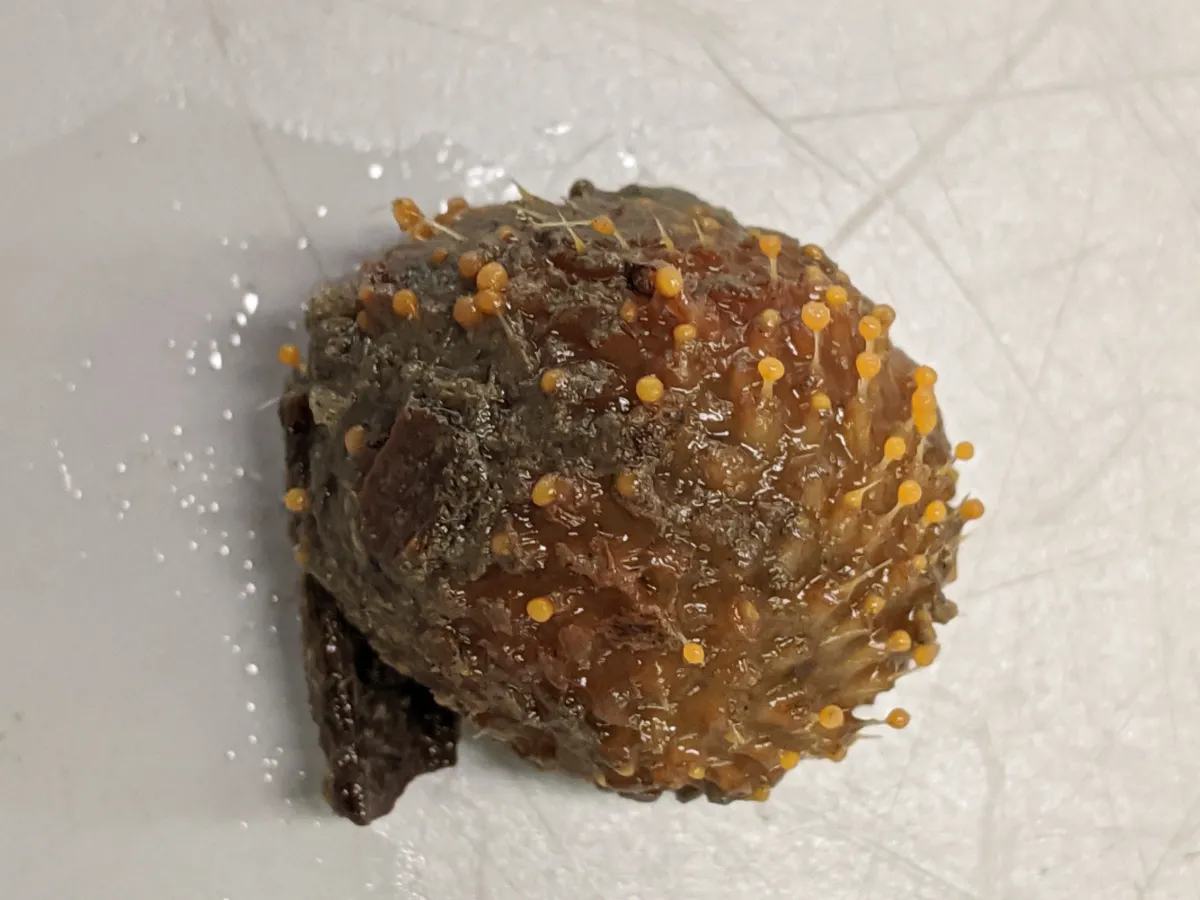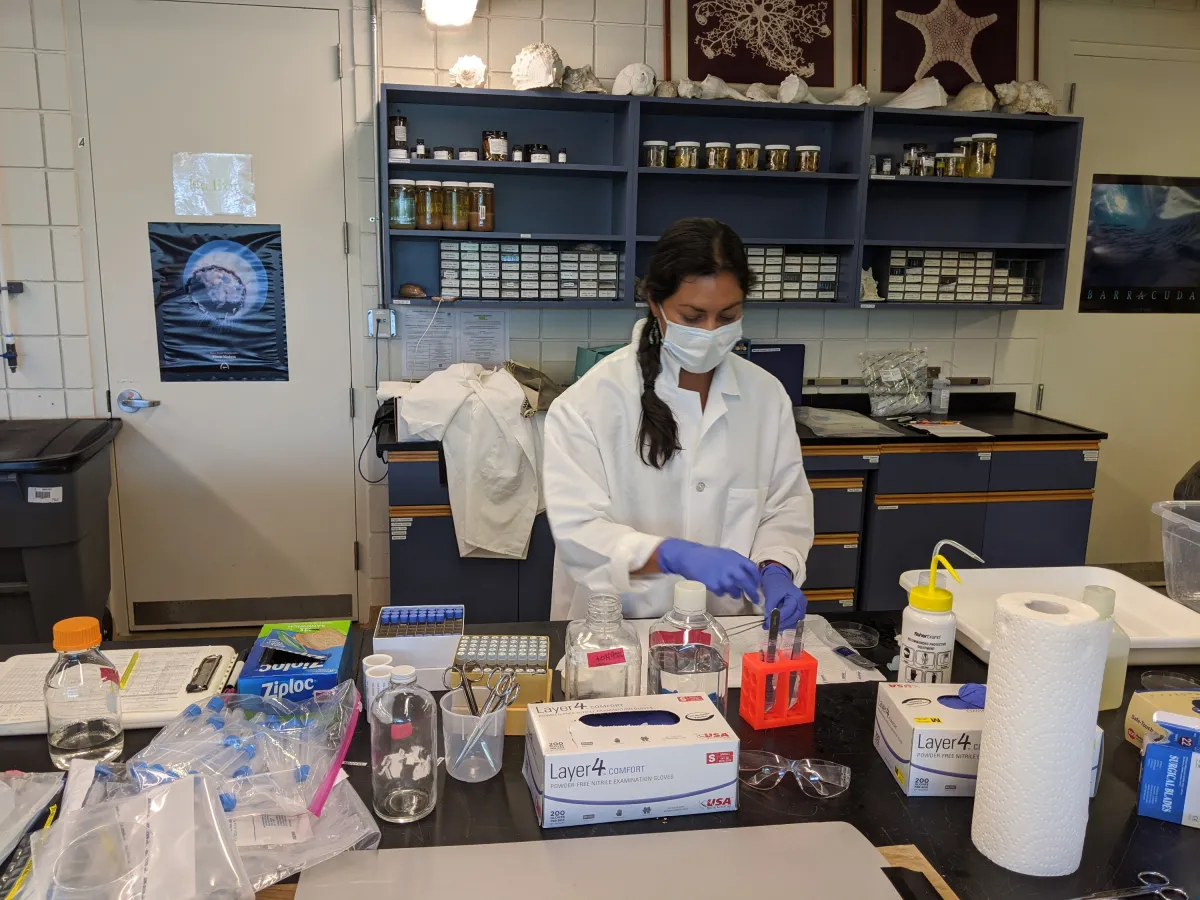 The effort aims to collect a total of 450 samples and Sweat said they ultimately expect to identify around 100 species that have not yet been documented in the lagoon.
Species will be identified not only by physical and ecological characteristics but also at a genetic level. Along with former SMS genomics researcher Dr. Iris Segura-Garcia, now at HBOI, the team will be preparing samples to send to the Smithsonian National Museum of Natural History's Laboratories of Analytical Biology (LAB) for genetic analysis for species identification. Ultimately, species information will be available for free use for research and education as part of the Indian River Lagoon Species Inventory.
The project is part of the Smithsonian's Global Genome Initiative, which provided funding for the research along with the HBOI Foundation.
--Michelle Donahue