Smithsonian National Museum of Natural History
Kids among corals
New partnership brings students to the Mesoamerican Reef
What do you give a group of Belizean schoolchildren when they visit the Smithsonian's Carrie Bow Cay field research station?
A bunch of hammers, of course.
Throughout April and May, just over 100 school-aged students from schools around the Dangriga area stopped by Carrie Bow as part of a series of field trips led by Lisa Mulcahy of ReefKeeper Belize. When they arrived at the station, they found the Smithsonian's Scott Jones waiting for them with tanks full of local reef residents, microscopes – and hand tools.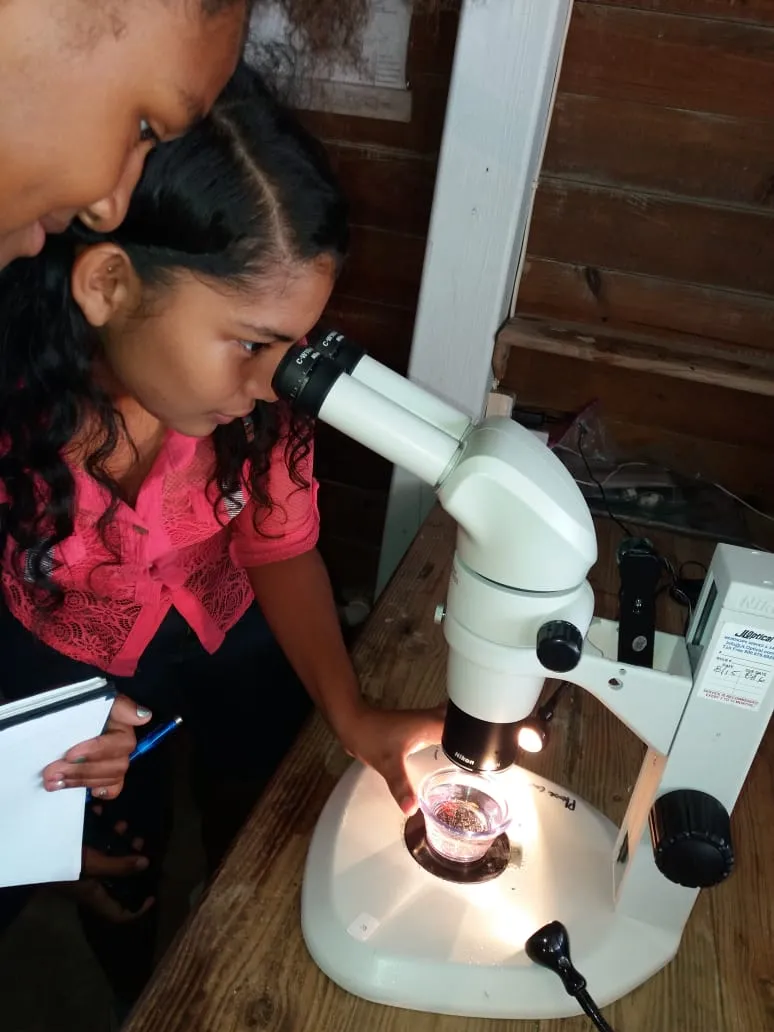 "We come to do research because what's here is really unique," said Jones, coordinator for the Carrie Bow-based Caribbean Coral Reef Ecosystems Program (CCRE). "We wanted to help increase the students' wonder and amazement of this amazing resource—and that it's theirs."
Mulcahy founded the nonprofit ReefKeeper Belize in 2014 in part to provide more marine science learning opportunities for school-aged children. Despite the region's proximity to the Mesoamerican Reef, one of the largest reef systems on the planet, very few youth are able to see it for themselves. Students often leave formal education after primary school; secondary school is not compulsory, or free. And fear of the water is prevalent. Swimming is not a common skill.
With financial support from the research station, Jones and Mulcahy put together a plan to include Carrie Bow in six of ReefKeeper's excursions. Students ranged in age from 8 to 15—for whom trips like these may be their last educational exposure to the marine environment.
Drawing upon the naturally abundant diversity of the reef ecosystems right around the research station's labs, Jones prepared touch tanks with local fauna, and set up microscopes with corals, crustaceans and nudibranchs for the students to examine. Young visitors also got a clear view of the reef's protective effect by simply walking upstairs to the station's back veranda, which overlooks the water.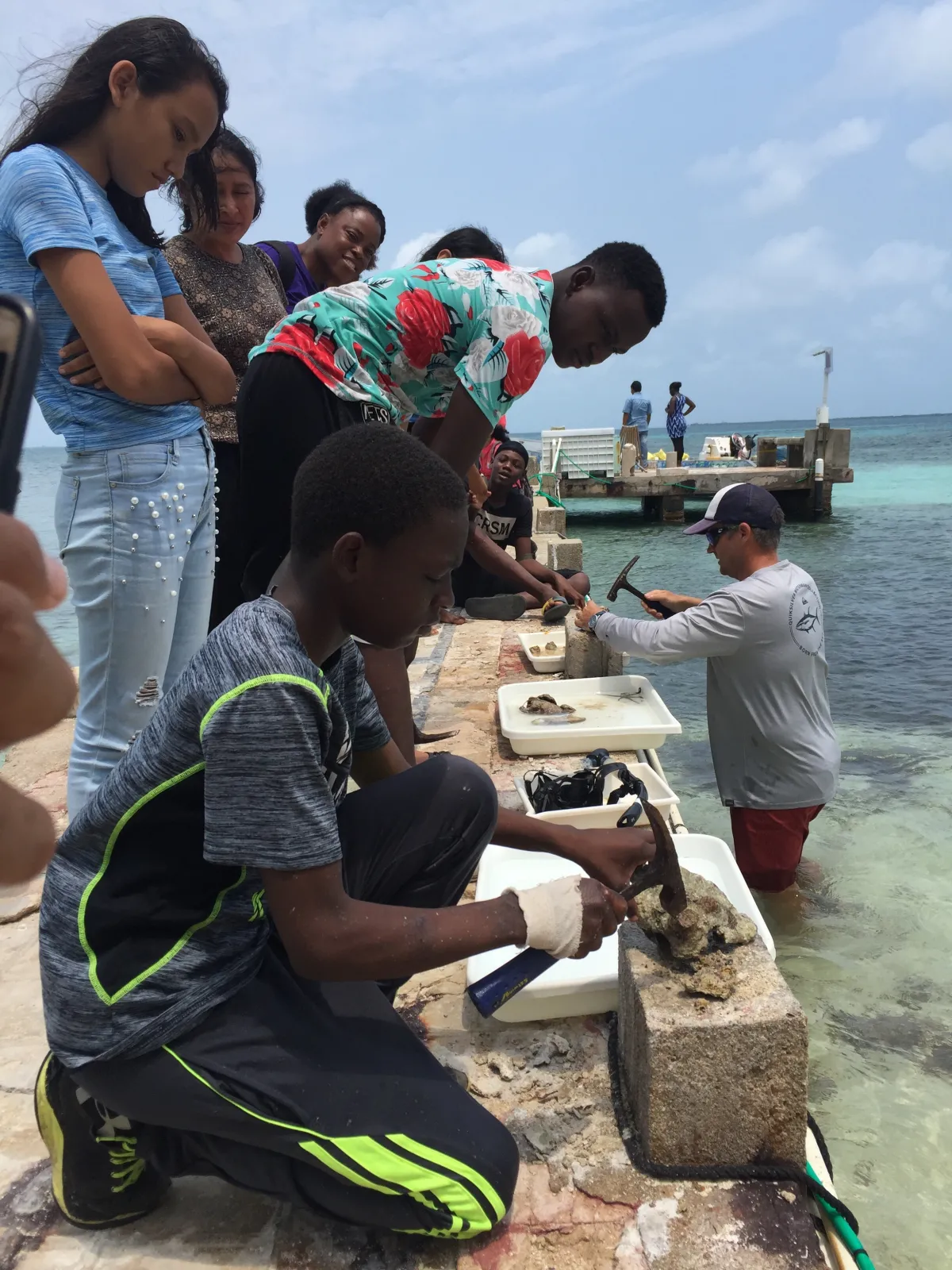 And the hammers? Those, the kids used to tap apart old conch shells Jones had collected, which litter the island's shallow waters in abundance. As the brittle shells fell apart, the students found live treasure: crabs, fish, shrimps, fireworms, and even two tiny octopus.
"The station is such a great resource, with scientists working here to discover all kinds of things that relate to the health of the barrier reef," Mulcahy said. "And it's so important for the kids to see the reef—as with zoos or aquariums, when people can't see the actual animals or environment, it's harder to appreciate. It's great to see that lightbulb go off in the kids' heads."
--Michelle Z. Donahue