Smithsonian National Museum of Natural History
Microbiomes help crowded sponges thrive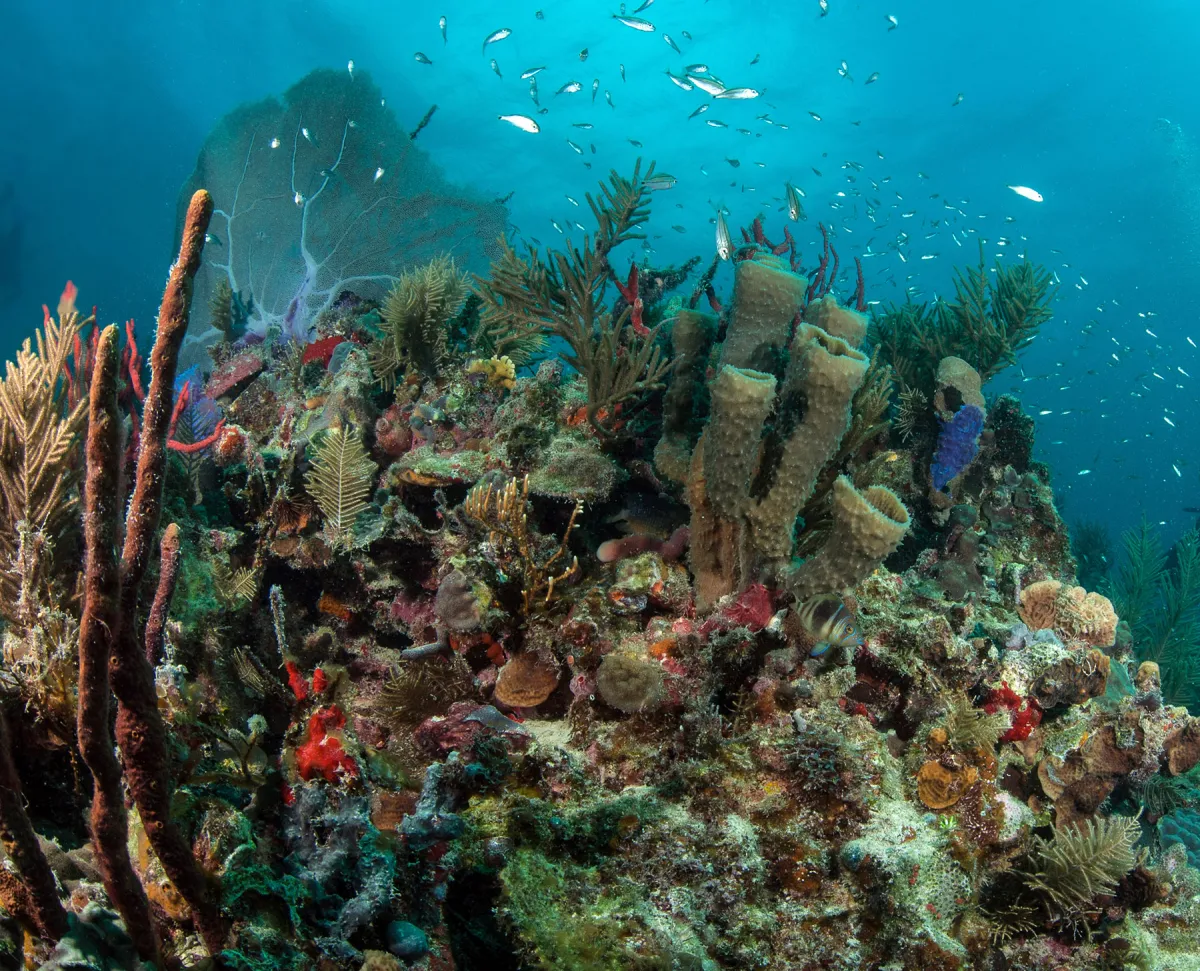 Microbiomes help crowded sponges thrive 
Vases, ropes, tubes, thin and encrusting – across much of the Caribbean, a dazzling array of sponges thrive side-by-side on crowded coral reefs. But instead of competing fiercely with one another for valuable resources and real estate, these sponges seem to co-exist without apparent deficit.
A new study by Smithsonian Marine Station researchers shows that part of the reason for this successful co-existence and amazing diversity may be due to unique symbiotic microbial communities associated with individual species of sponges. Dr. Chris Freeman, a postdoctoral research fellow in the Marine Ecology Lab at SMS from 2015-17, took a closer look at how these sponge-microbe relationships may be allowing each species to use different resources on the reef. 
In 16 species of sponges from sites in Panama, Honduras, Belize and the Florida Keys, Dr. Freeman and other scientists identified the microbes associated with each species. They also measured levels of stable isotopes of carbon and nitrogen in each species' tissues, a metabolic "fingerprint" that reveals what kinds of resources each sponge draws from its surroundings. 
To the research team's surprise, they found that even at sites separated by 1,000 miles, individual species' metabolic fingerprints and their specific microbial communities were highly similar—indicating that each species' relationship with its microbial symbionts evolved over many years, and provides a unique advantage that enables that species to live in close proximity with a range of other sponges.
The full paper can be found in the ISME Journal.
March 2020