Search
Smithsonian National Museum of Natural History
Ground Floor | Experience
Q?rius, The Coralyn W. Whitney Science Education Center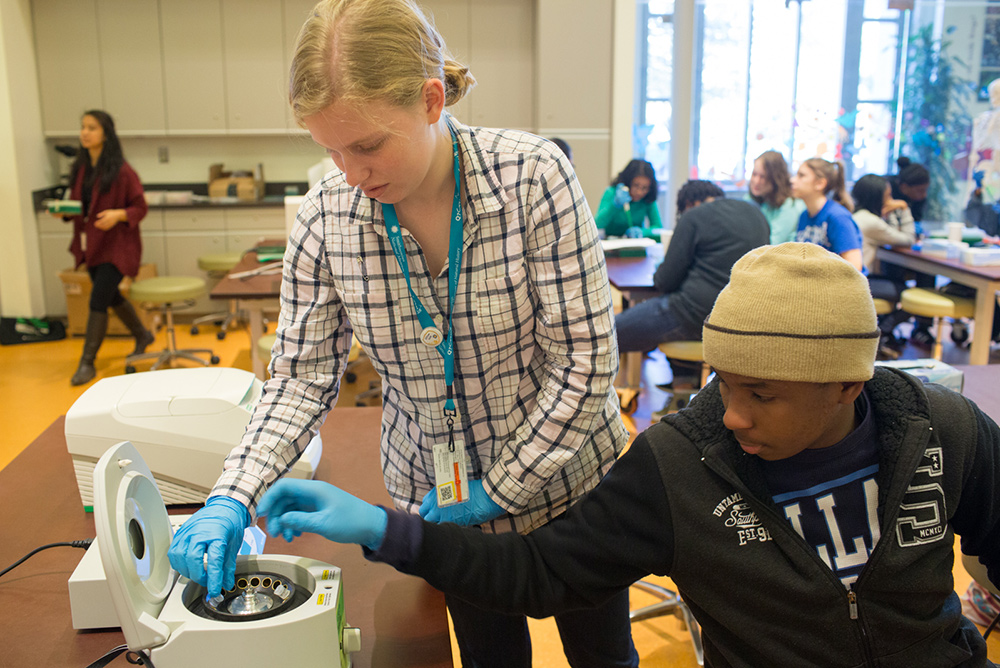 Things to Do in Q?rius
Try an activity
Explore 6,000 collection objects
Bring your class for a school program
Meet an expert
Attend a lecture or festival
Come to a teen workshop or event
Events and Programs
For School Groups: From October through June, Q?rius is available to school groups with reservations during morning hours Monday through Friday. Teacher's Guide to Q?rius (PDF).
Upcoming Public Events: Browse a calendar of events, including "Expert Is In" demonstrations and talks, films, interactive workshops, game testing, lectures, After Hours evening events, and more.
Q?rius jr. Pop-Up, through June 15, 2019: We'll have activities and collection objects for kids in Grades K-5 up in the Q?rius Loft.