Smithsonian National Museum of Natural History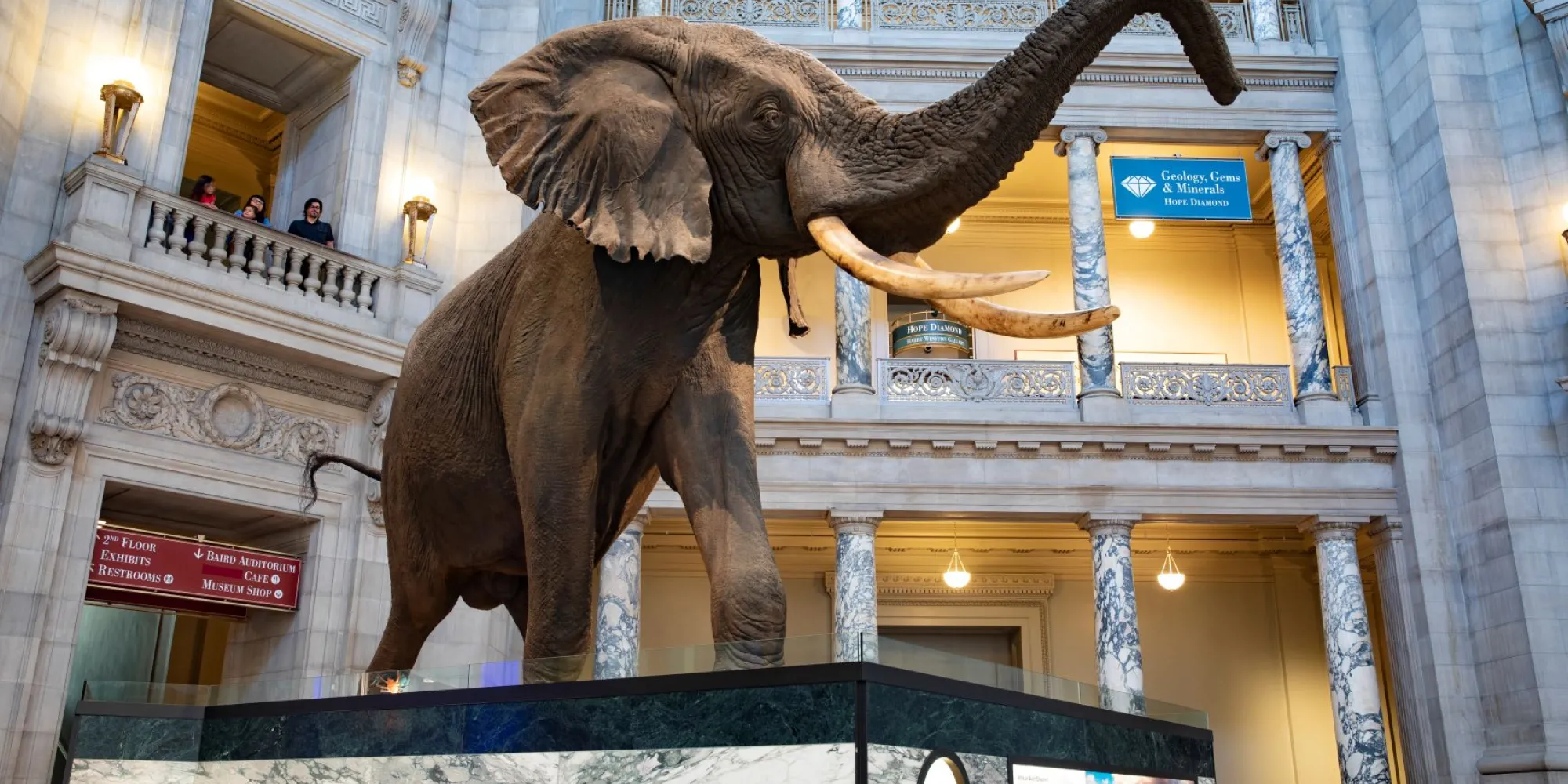 First Floor | Exhibit
African Bush Elephant
Did you know?
The tusks are fiberglass casts, installed in 1988 to replace earlier celluloid casts.
Look For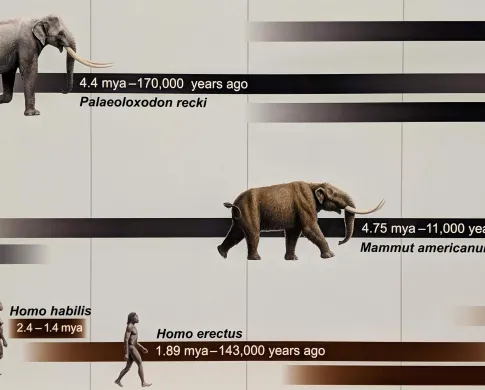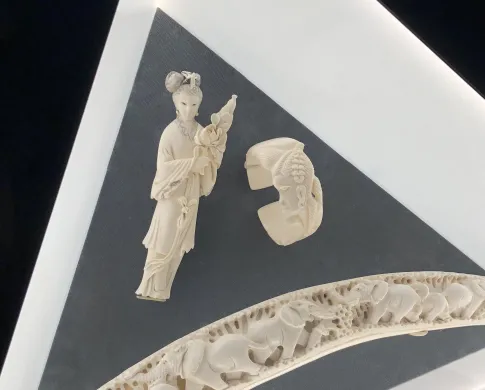 Things to Do 
Feel "elephant voices" - the low-frequency vibrations that elephants use to communicate over distances as long as 10 miles
Watch footage of African bush elephants in action
Learn why elephants are called "ecosystem engineers"