Search
Smithsonian National Museum of Natural History
Second Floor | Experience
O. Orkin Insect Zoo
Did you know?
We've got a 22-million-year-old termite trapped in amber.
See What's Crawling Inside
Did you know?
Kids can climb through a life-size, 14-foot-tall model of an African termite mound!
Spotlight: Vinegaroon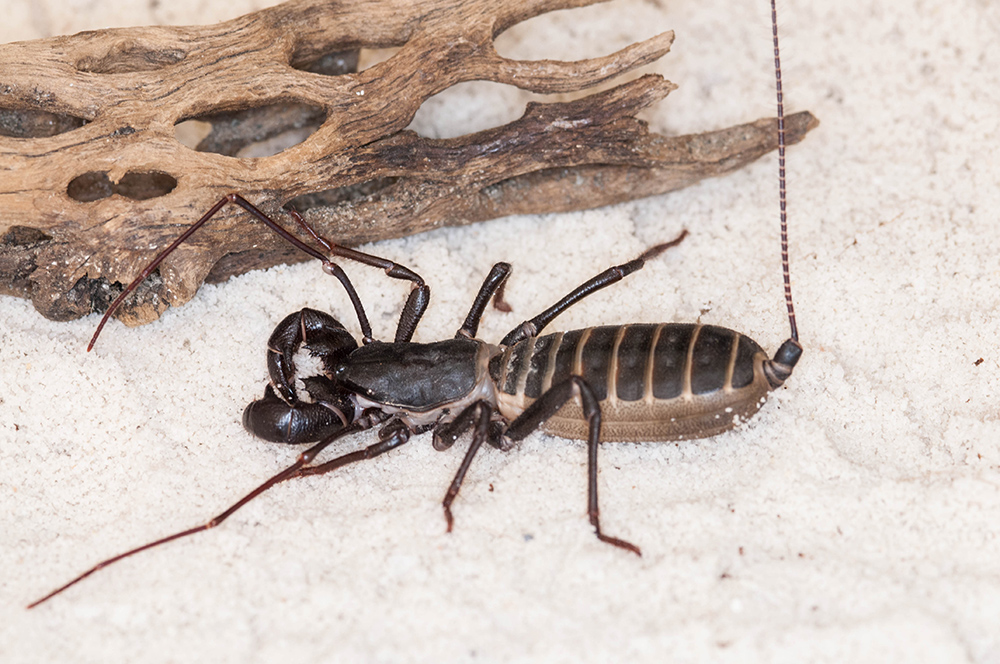 Although the vinegaroon, Mastigoproctus giganteus, may look like a scorpion, it is not a scorpion but belongs to a group of arachnids in the Order Thelyphonida. Scorpions belong to the Order Scorpiones. Vinegaroons do not have stingers, but instead use concentrated acetic acid, which is a main component of vinegar. They spray the acetic acid from the base of their tail as a defense. They use their long, thin front legs like antennae to search for prey, because they have poor eyesight.