Smithsonian National Museum of Natural History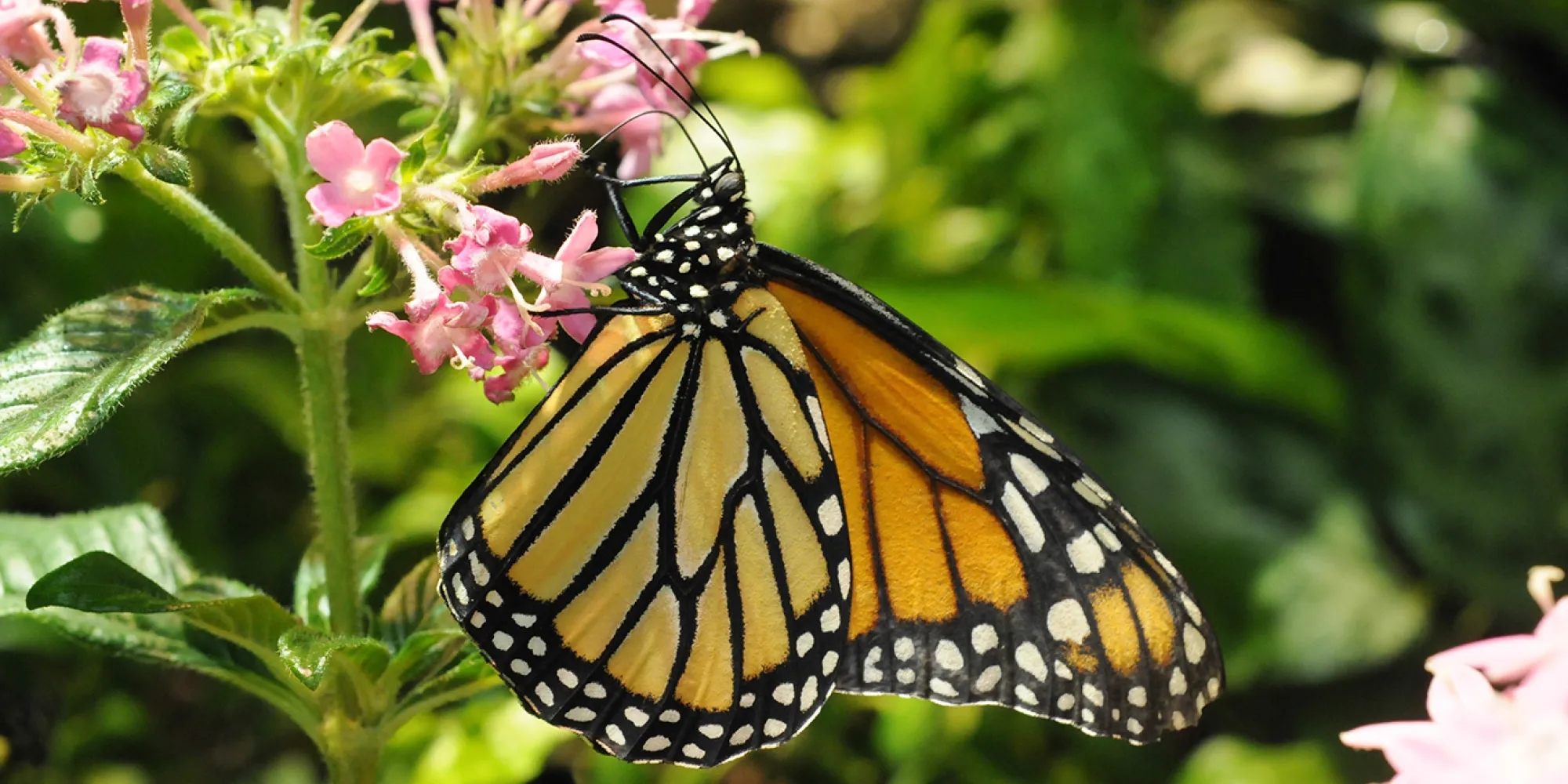 Second Floor | Closed Temporarily
Butterfly Pavilion
Exhibit Closed Temporarily
The Butterfly Pavilion and Insect Zoo halls will be closed from September 3, 2023, to October 31, 2023, for annual maintenance. Both halls will reopen on Wednesday, November 1. We apologize for any inconvenience.
Did you know?
There are about 300 butterflies in the Pavilion.
Butterflies that May Flutter by You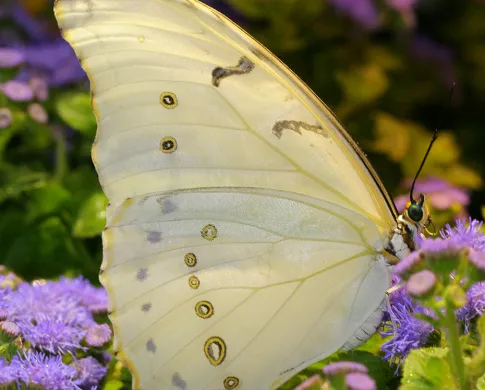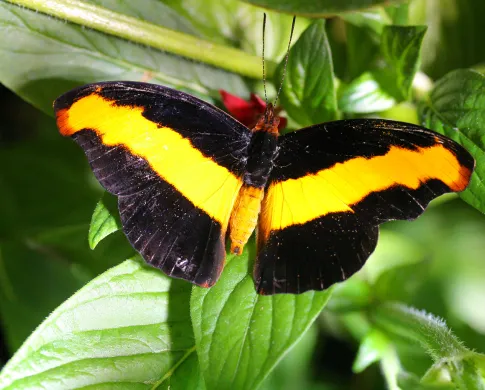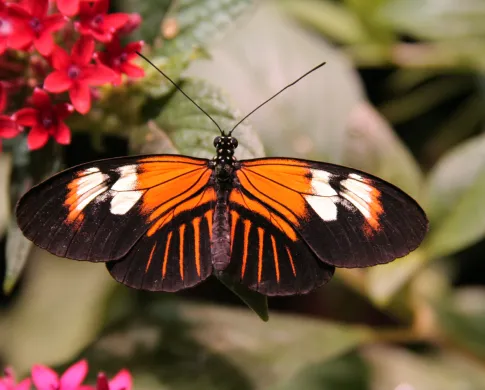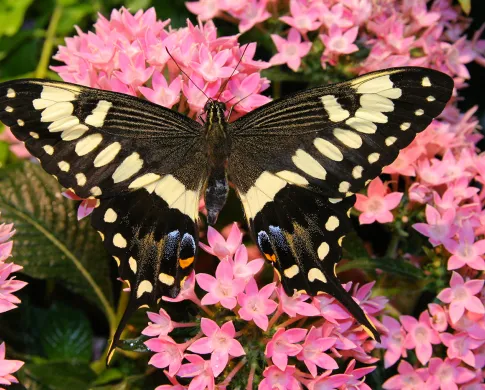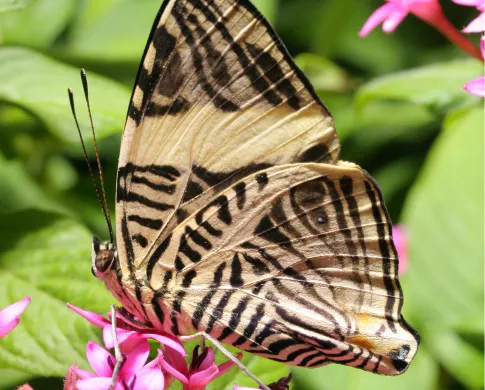 Did you know?
The Pavilion showcases butterflies from the U.S., Mexico, Central & South America, Africa, India, China, and Southeast Asia.