Smithsonian National Museum of Natural History
Image

DEPARTMENT OF BOTANY
Edward Palmer - Yucca Fibers & Horse Blanket
Yucca fibers & Horse blanket
Provenance: San Diego, Hot Springs, Agua Caliente, California
Accession Number: 005334
Date Acquired: 1876
Culture: Kumeyaay (Palmer used the term "Diegueño")
Narrative: From Leaf Blades to Blankets
 In 1875, Palmer collected a series of objects made by the Diegueo Indians, which means "people who lived on the San Diego Mission" who included the Kumiai (often spelled Kumeyaay), Tipai, and Ipai. Approximately 330 Kumiai live in the United States and Mexico and it is not clear how the Kumiai, Tipai, Diegueo, and Ipai group into dialects.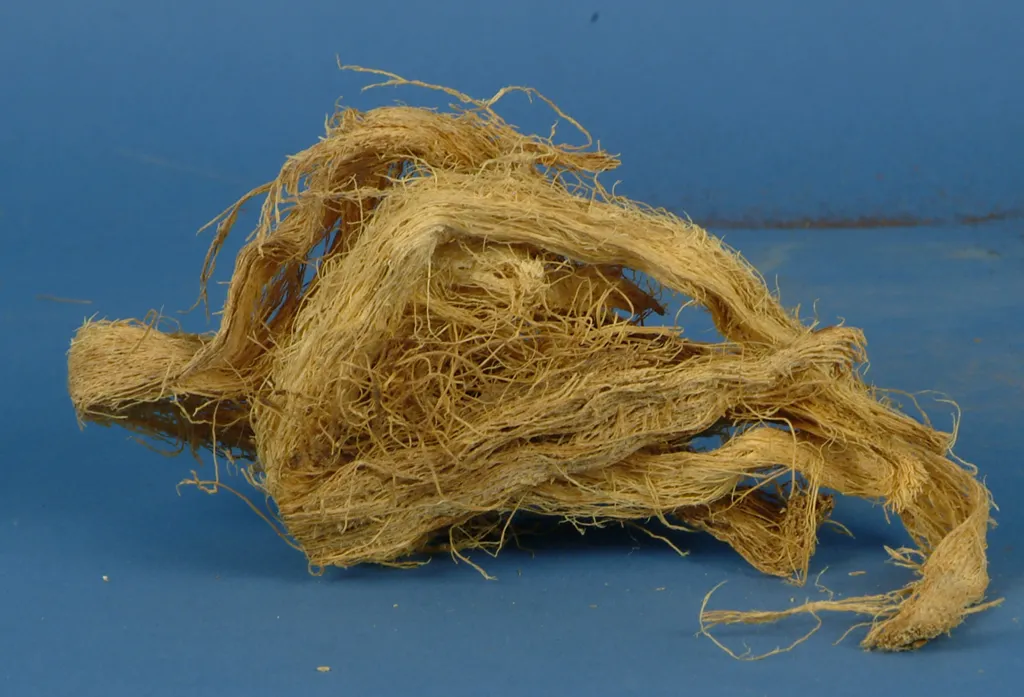 Diegueo confined their basketry materials and techniques to those traditionally used by their predecessors. Their selection of materials, styles, shapes, use of color, and designs can be traced to specific localities (Farmer 1981:227). Yucca cordage is easily prepared and can be tied into very tight circles. The materials collected by Palmer represent stages of fiber-production and weaving using Hesperoyucca whipplei (Torr.) Baker ex Trel. (called Yucca whipplei by Palmer), and Yucca baccata Torr. The stages of fiber production included: 1.) pounding the long slender green leaf and washing away the green pulp until the remaining fibers look like heavy sewing thread. 2.) Lightly combing the fibers and rolling or rubbing them to form a twisted cord. 3.) Rolling the cord onto a stock or spindle until it dries. Palmer recorded in his field notes that, "If the blanket is to be ornamented, a part of the warp during the first process is dyed a claret brown, oak bark being used for that purpose."

 What Kind of Plant Yields Such Long Fibers?
 Hesperoyucca whipplei (Torr.) leaves are narrow, mostly 35-60 centimeters long and less than a centimeter wide. Several hundred leaves occur per plant, crowded but evenly spaced. The spine at the end of the leaf is sharp and the leaf edges translucent yellow, edged with very small teeth. The plant is widespread in southern California and Baja California, with a small outlying population in the Sonoran desert in northwestern Arizona (Felger 2000:472).