Smithsonian National Museum of Natural History
Image

DEPARTMENT OF BOTANY
Edward Palmer - Pot for Keeping Seeds
Pot for Keeping Seeds
Provenance: Ft. Mohave, Colorado River, Arizona
Accession Number: 002058
Date Acquired: 1870
Culture: Mohave
Narrative: A Pot for Storing Seeds
 The Mohave have an estimated ethnic population of 200-760. Mohave communities live near the California-Arizona border and on the Fort Mohave and Colorado River reservations. The Mohave language shares similarities with nearby tribes including the Maricopa, Walapai, Havasupai, and Yavapai.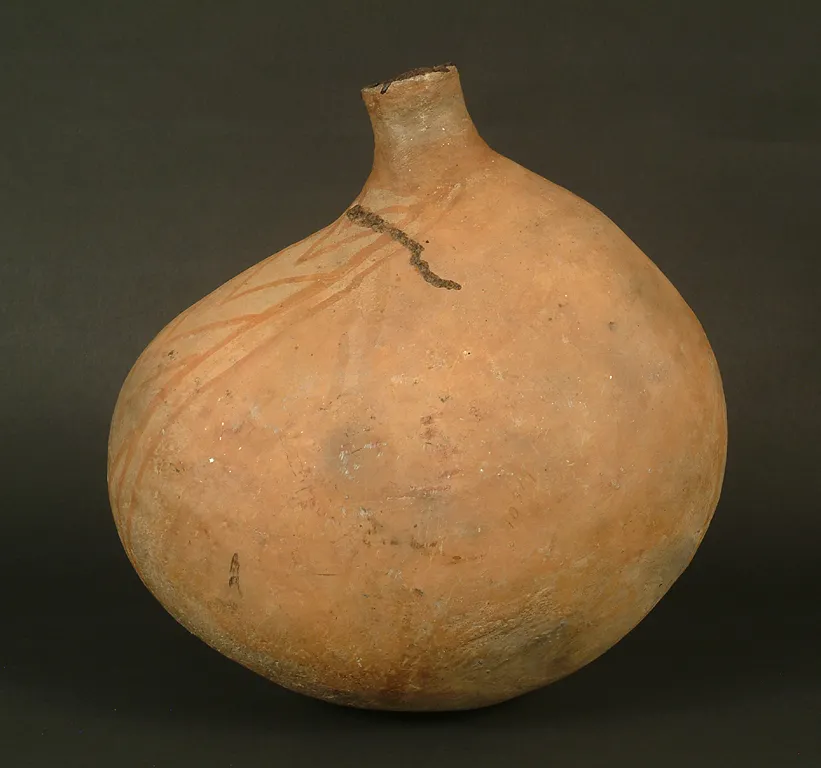 Edward Palmer noted that "nearly every hut has more or less similar vessels for preserving seeds for use as food or for planting. . . A piece of crockery . . . is laid on top and . . . gum is put [a]round the edges" to keep out air (Palmer 1870). On occasion, ceramic pots cracked; the Mohave mended and sealed them with a reddish, amber-colored resin Palmer recorded as "Lamotea gum."
Lamotea Gum Actually a "Lac"
 The resinous substance Palmer described is actually known as a "lac." Whereas a "gum" is actually an exudate of the plant itself. Lac is secreted by the insect Tachardiella larrae (formerly named Carteria larrae) that inhabits the plant. Lac is found on the creosote bush (Larrea tridentata), which grows abundantly in the southwestern United States and northern Mexico. Only females of the insect species exude lac and as the female develops, she gradually forms a thick crust of resin over herself and the creosote twig as a protective mechanism. The Mohave collected this crust, made of shellac, wax, and organic materials (including bark and insect bodies), in the wild and heated it to high temperatures before using it. Many peoples of the southwestern United States and northern Mexico also used lac as a mastic (a cement for adhesive or filler) and it still is collected throughout the year to mend and seal pottery (Anderson, 2005:47). Lac is also produced by Tachardiella larrae on a different plant: Pluchea borealis Torr. & A. Gray (Tessaria borealis), which is used for waxing bows and arrows.
Creosote: Another Iconic Southwestern Plant
 Creosote has many other uses including food, medicine and as a dye, all collected from different parts of the plant (see Curtin 1984). Amazingly, the plant can survive many years without water.