Smithsonian National Museum of Natural History
Image

DEPARTMENT OF BOTANY
Edward Palmer - Piman Coiled Basket
Piman Coiled Basket
Provenance: Gila River Reservation, Arizona
Accession Number: 001136
Date Acquired: 1867
Culture: Akimel O'odham or Pima
Narrative: Palmer Anticipated a Market Phenomenon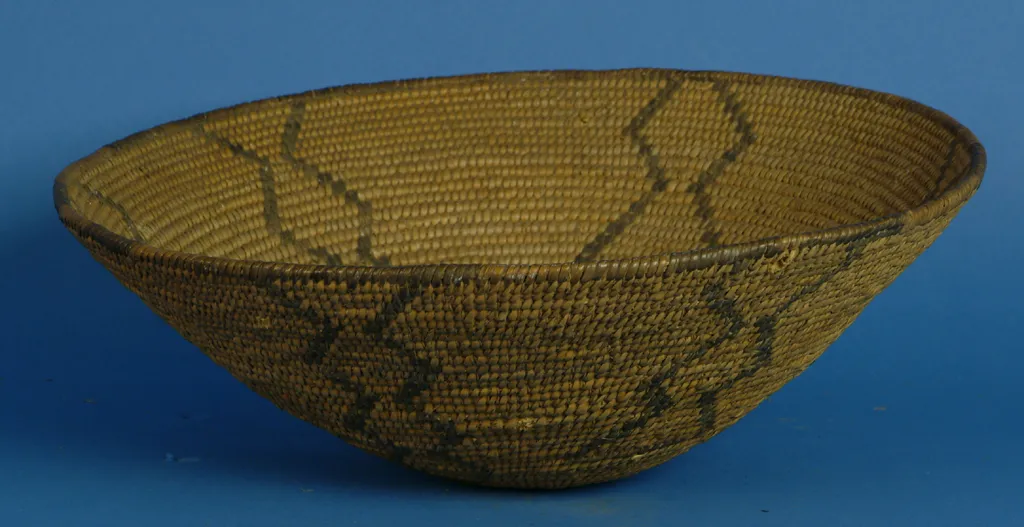 This coiled basket bowl is from an early 1867 Palmer expedition. The coil foundation is made from finely shredded cattail stem (Typha latifolia (L.)) or yucca fiber (Yucca sp.), the sewing from splints of willow (Salix sp.) or pine (Pinus sp.), and the designs in splints of Devil's Claw (Proboscidea sp.) pod. The stitches pass over the foundation and interlock with those underneath.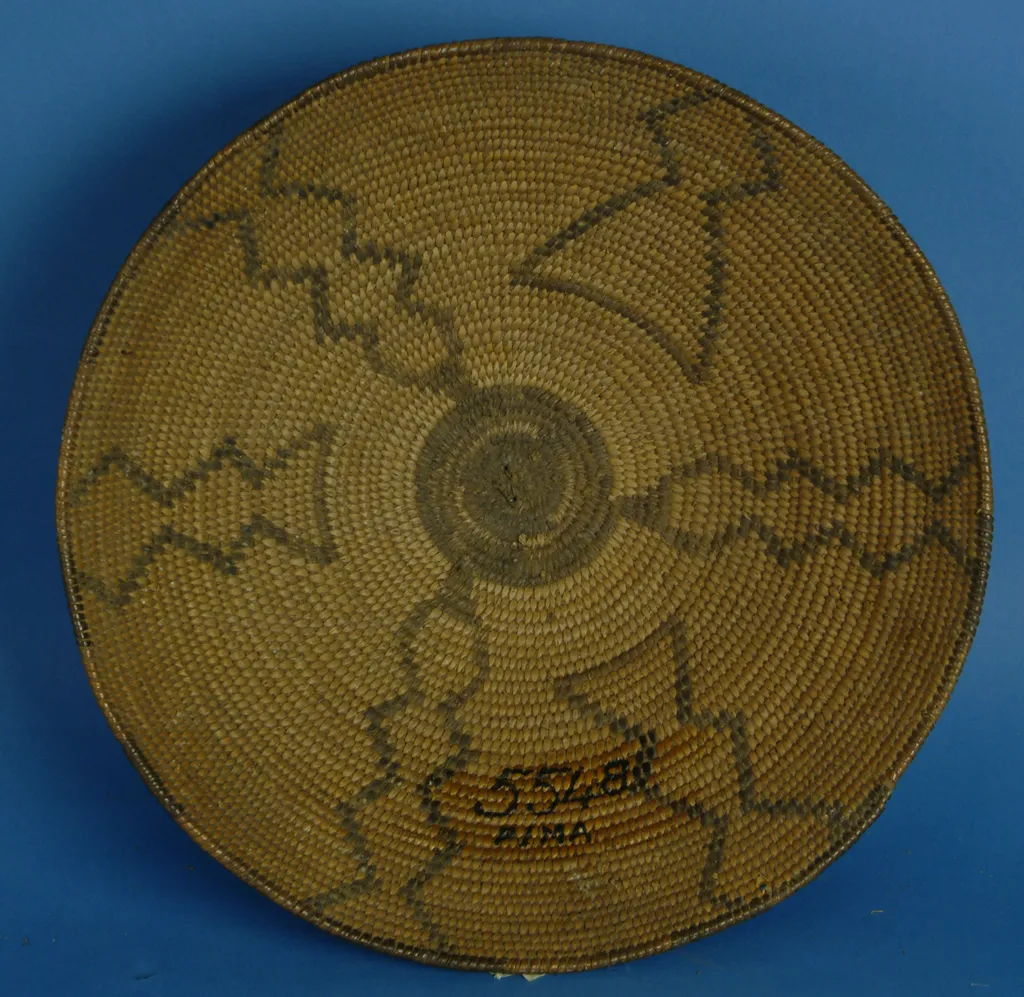 Coiled baskets like this one attracted nineteenth-century anthropologists, collectors, and connoisseurs and were in high demand in the 1880s forward (Dillworth, 1996). During this time, and even today, Native Americans were seen as "the Vanishing Race". Saving the remnants of "primitive" cultures before they disappeared became a preoccupation of anthropologists and the general public. The new railroad lines to the California and Santa Fe served as a mode of transport for the hoards that flocked to the west to collect native crafts, especially baskets. The frenzy peaked between 1900 and 1910 during which time Otis Mason published his two-volume work Aboriginal American Basketry (1902) which described 111 collections of American Indian basketry (Hedges, 1997:54).
 The Akimel O'odham (formerly known as the Pima) is an ethnic group part of the Tohono O'odham Nation in South Central Arizona and Mexico. The Tohono O'odham numbers approximately 20,000 individuals. The Piman language is among 100 or so native languages spoken north of Mexico that are under immediate threat of extinction. While the language is typically spoken by adults, it is taught from primary school on (Lewis, 2009).