Smithsonian National Museum of Natural History
Image

DEPARTMENT OF BOTANY
Edward Palmer - Coiled Ornamented Baskets
Coiled Ornamented Baskets
Provenance: Southern California
Accession Number: 005334
Date Acquired: 1876
Culture: Cahuilla
Narrative: A Set of Basket Materials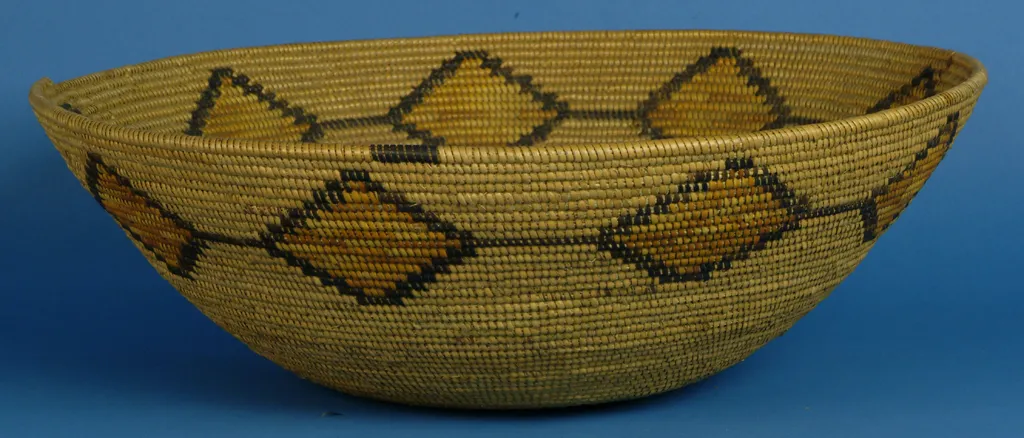 Palmer collected these coiled baskets, raw materials, and tools from the Cahuilla who occupied a region near Palm Springs, California. Palmer noted that these baskets illustrated a different mode of coloring and ornamenting" than he had previously observed. Cahuilla basketry varies widely and is bright and bold. No model or pattern was ever used (Barrows 1967:43 in Anderson, 2005:188) for the designs.
 The Cahuilla language and culture is nearly extinct. In 2000, fifteen individuals were considered to be the entirety of the Cahuilla community. Older adults speak the native language but younger Cahuilla speak English (Lewis, 2009).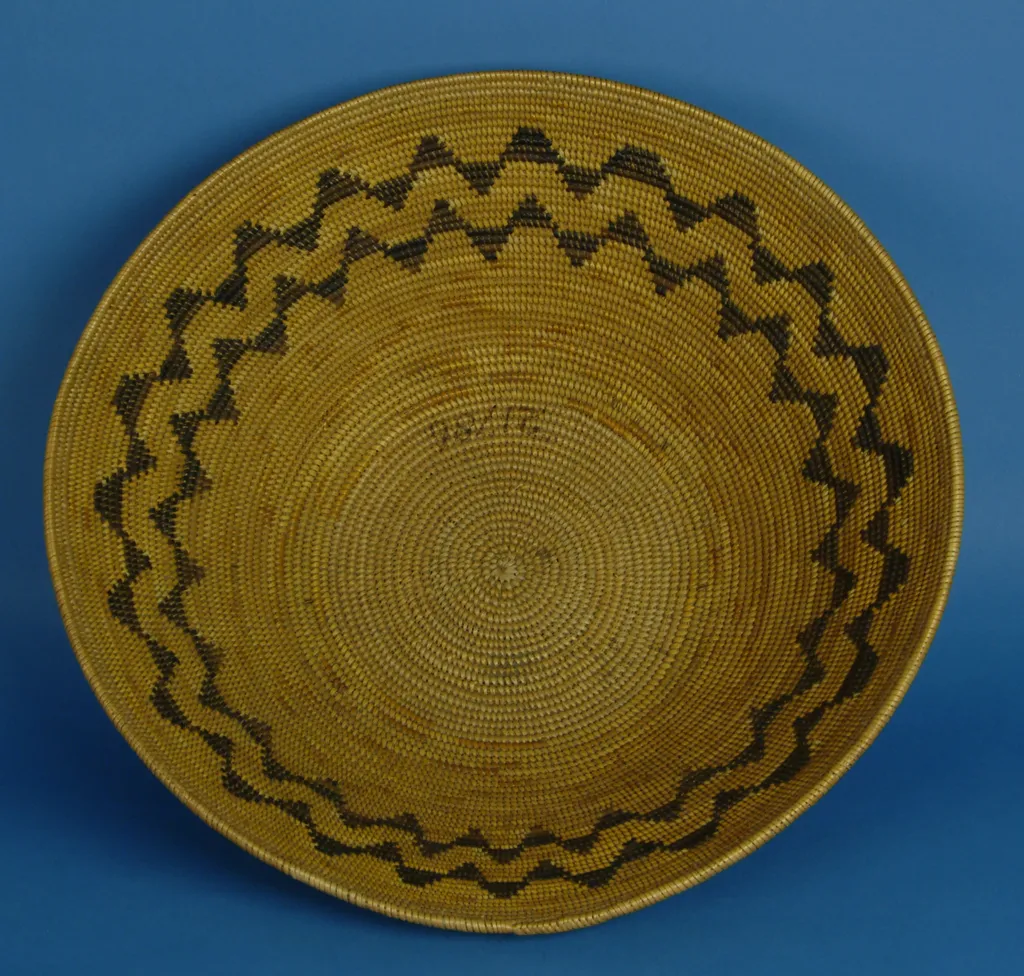 Coiling is the primary technique used by Indigenous communities in Southern California. Coiling is more a sewing technique than a weaving technique in that it utilizes a foundation element which spirals outward. This coil is sewn to the preceding coil. As the coil begins, an awl is used, like a large needle, to pierce holes in the previous coil and pull the stitching through.
 Cahuilla Basket Materials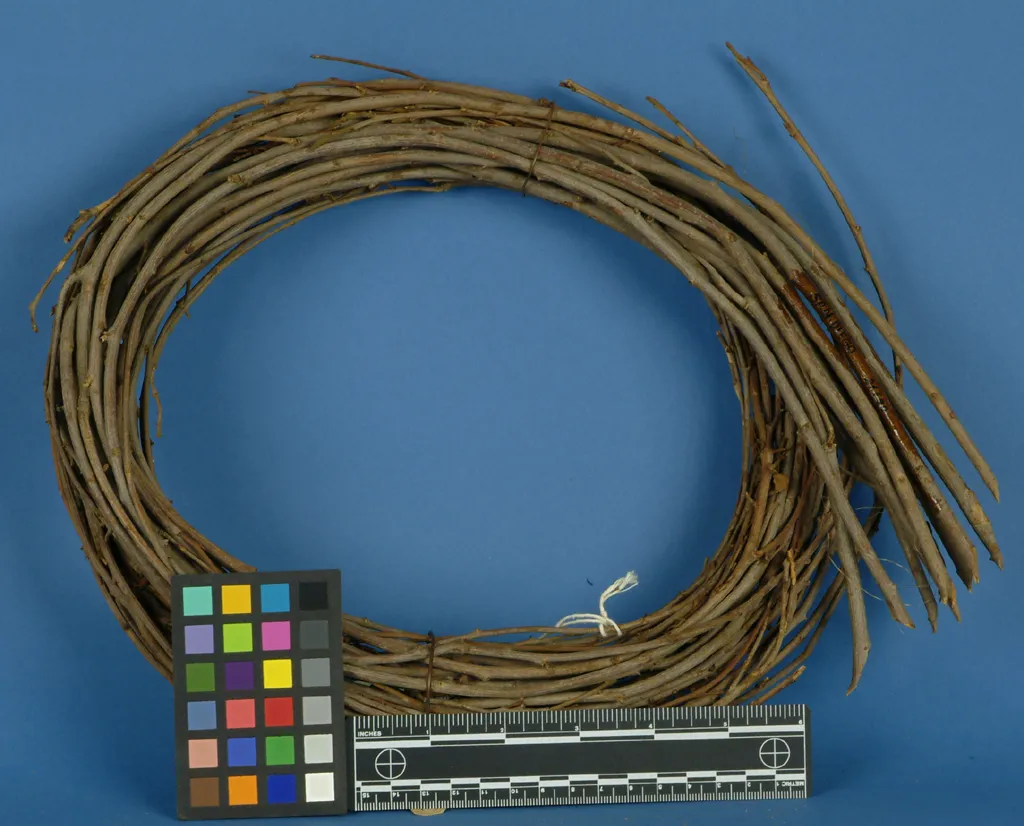 The Cahuilla used a grass (Muhlenbergia rigens (Benth.) Hitch.) bundle with a rush (Juncus sp.) or willow (Salix sp .) as the primary sewing material, accented with sumac (Rhus trilobata)
 Weavers used deer grass for its narrow diameter, length, rigidity, and ease of handling. The grass once grew abundantly throughout southern California. Cattle grazing and development have nearly driven it to extinction and it is now rare, growing only along roadsides.
 Palmer collected raw materials used in basketry in addition to the baskets themselves. He described how sea-blite (Suaeda moquinii (Torr.) Greene) and indigo bush (Psorothamnus emoryi) were used to dye the rushes used for stitching. Sea-blite was pounded and steeped for several hours to create penetrating black dye. He reported that the dark color was durable but it had a fetid smell. Indigo bush produced a bright, yellowish-brown dye and emitted a strong rhue-like odor (Mason, 1904). Black hues were also produced by burying the rush in mineral-rich mud.