Smithsonian National Museum of Natural History
Image

DEPARTMENT OF BOTANY
Edward Palmer - Carrying basket "Kiaha"
Carrying basket "Kiaha"
Provenance: Arizona
Accession Number: 015930
Date Acquired: 1885
Culture: Akimel O'odham or Pima
Narrative: The Burden Basket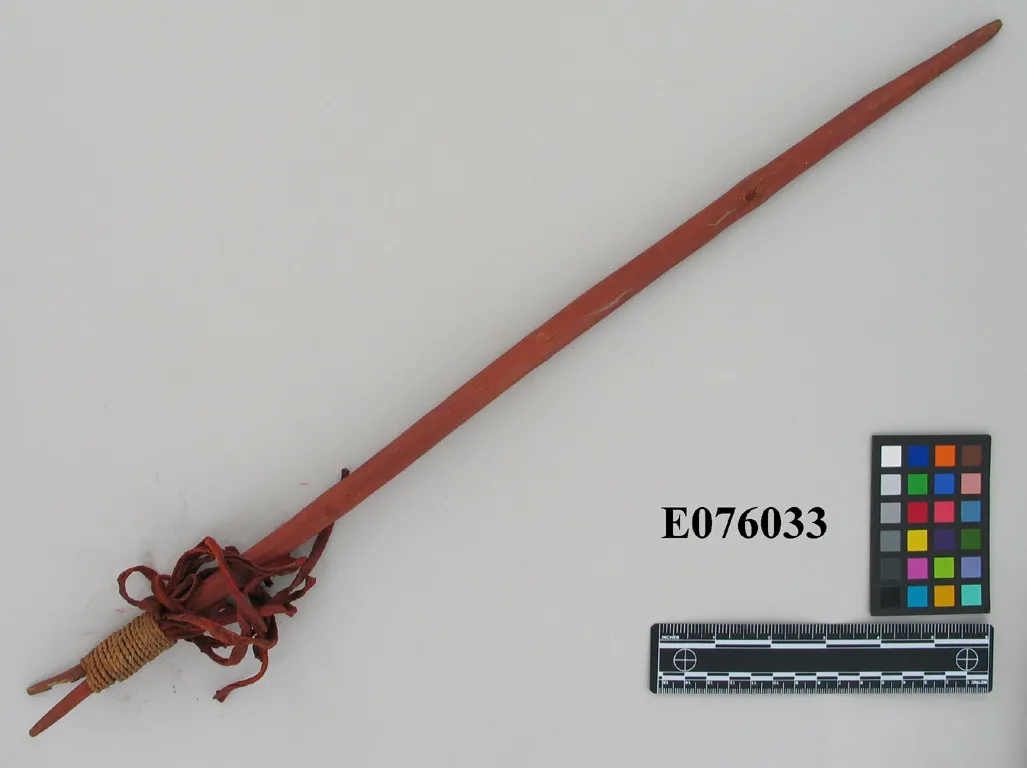 This pyramidal carrying-bag is made of netted sotol fiber (Dasylirion wheeleri) or Agave fiber attached to a willow (Salix sp.) hoop. Two woody ribs of saguaro cactus (Carnegiea sp.) are secured to the hoop, extending down and crossing at the vertex; in front of that a piece of matting of split Phragmites sp. or agave leaves is attached, together with a pad of cloth, to protect the carrier's back. The basket is supported by a tumpline across the forehead, woven from the softened fiber of Yucca baccata. The basket rests against the carrier's back, like a large open backpack. A staff, or helping stick, accompanies the basket. The stick is notched at the top and is used to support the basket in an upright position when it is unslung (Mason, 1904; Safford, Unpub:509). It is reported that some of the materials used for the basket were obtained from the Papago, a neighboring tribe (Rea, 1997).
The Akimel O'odham (formerly known as the Pima) is an ethnic group part of the Tohono O'odham Nation in South Central Arizona and Mexico. The Tohono O'odham numbers approximately 20,000 individuals. The Piman language is among 100 or so native languages spoken north of Mexico that are under immediate threat of extinction. While the language is typically spoken by adults, it is taught from primary school on (Lewis, 2009).
Tied at the Hip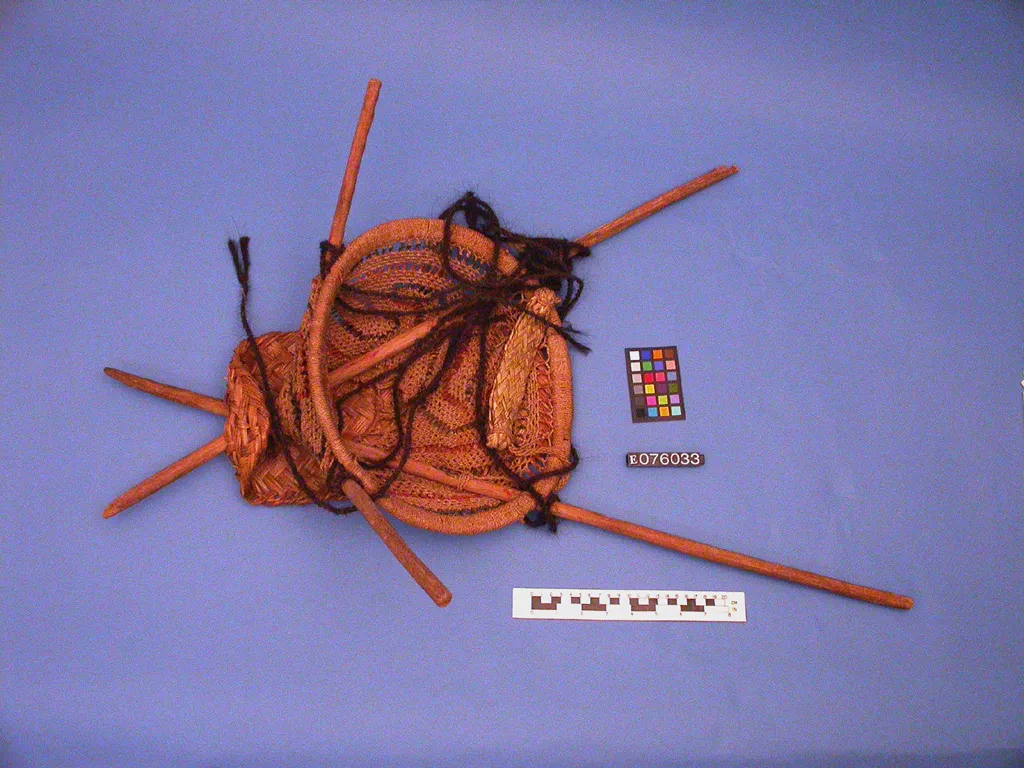 A kiâhâ is closely associated with its owner's life history. Young girls of eight to ten years learned to use small kiâhâs. They learned the methods of loading and acquired the necessary nerve and coordination, enabling them to lift loads weighing more than they did themselves.
Preparing the Fiber
 Sotol (Dasylirion sp.) leaves are prepared scraping off the spiny edge with a knife, then splitting the leaves lengthwise in two with the thumbnail. The pulp is removed, making a flat strip about an inch wide. The strips are dried in the sun for several days, then wrapped and stored. Before using, they are buried the night before in moistened ground to make them flexible" (Rea, 1997: 260-61). Dasylirion wheeleri is characteristic of the landscapes of southern Arizona (McVaugh, 1956:509).