Smithsonian National Museum of Natural History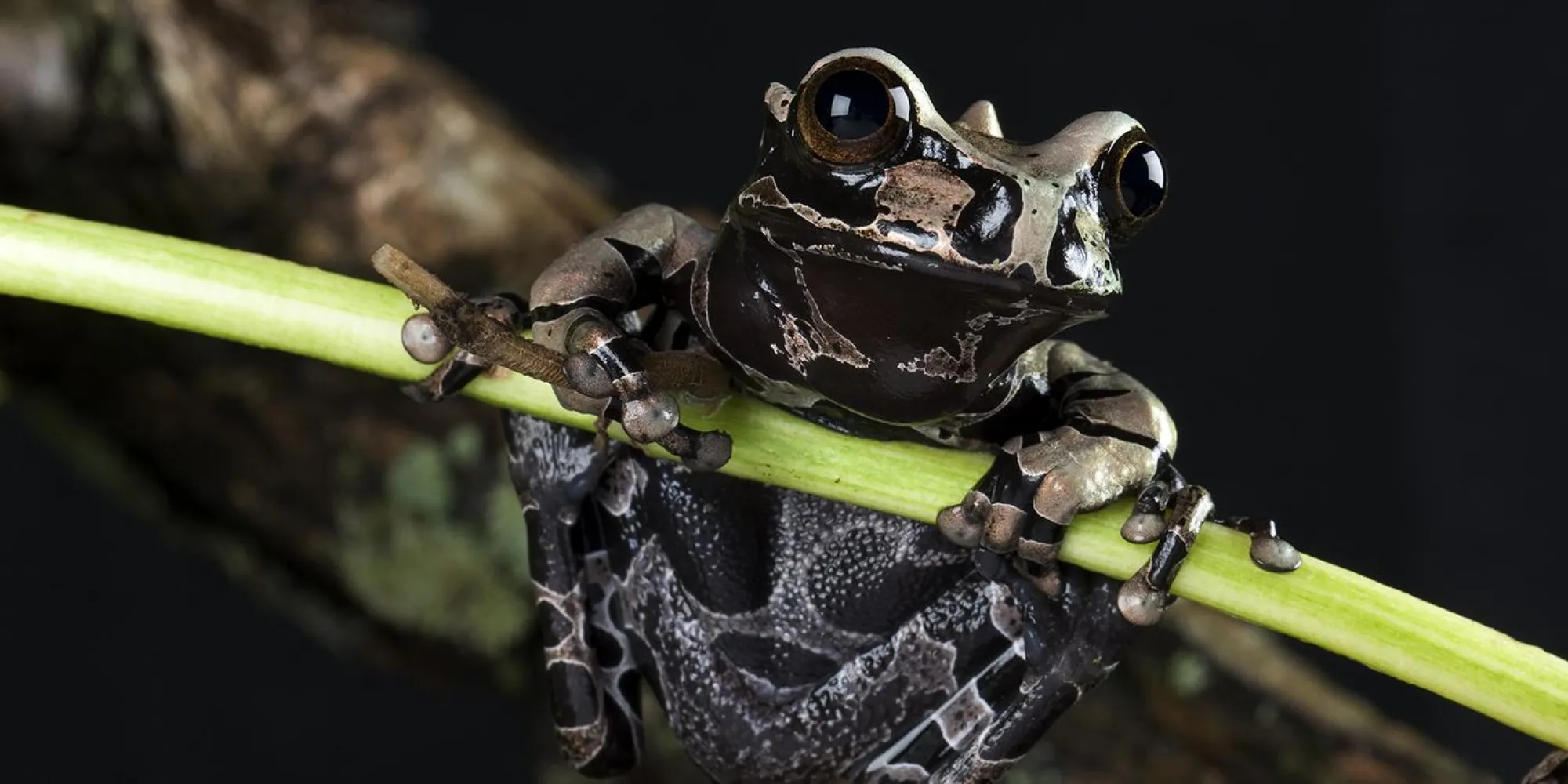 Division of
Amphibians & Reptiles
The Division of Amphibians and Reptiles is devoted to herpetology, the scientific study of amphibians and reptiles, and to building and maintaining preserved collections of those animals, which are used in research by the staff of the Division as well as herpetologists throughout the world. Researchers in the Division of Amphibians and Reptiles specialize in systematic herpetology, the branch of the science that attempts to determine what are the species of amphibians and reptiles and how those species are related to one another as parts of larger taxonomic groups.
While the Smithsonian National Museum of Natural History exhibition spaces will partially open to the public on June 18th, our collections remain closed to most staff and all researchers, and the museum's COVID-19 loan moratorium remains in effect. Currently, there is no capacity to accommodate collections activities including visits, image requests, loans, and shipments.  While there is no current date set for when on-site collections activities will resume, we will update as soon as this changes.
Access the Collection
The National Collection of Amphibians and Reptiles is among the largest and most important herpetological collections in the world, consisting of more than 580,000 specimen records, representing over 667,000 specimens and many thousands of type specimens, which serve a critical function concerning the scientific names of amphibians and reptiles.