Smithsonian National Museum of Natural History
Thermo Fisher FEI Quattro Analytical Scanning Electron Microscope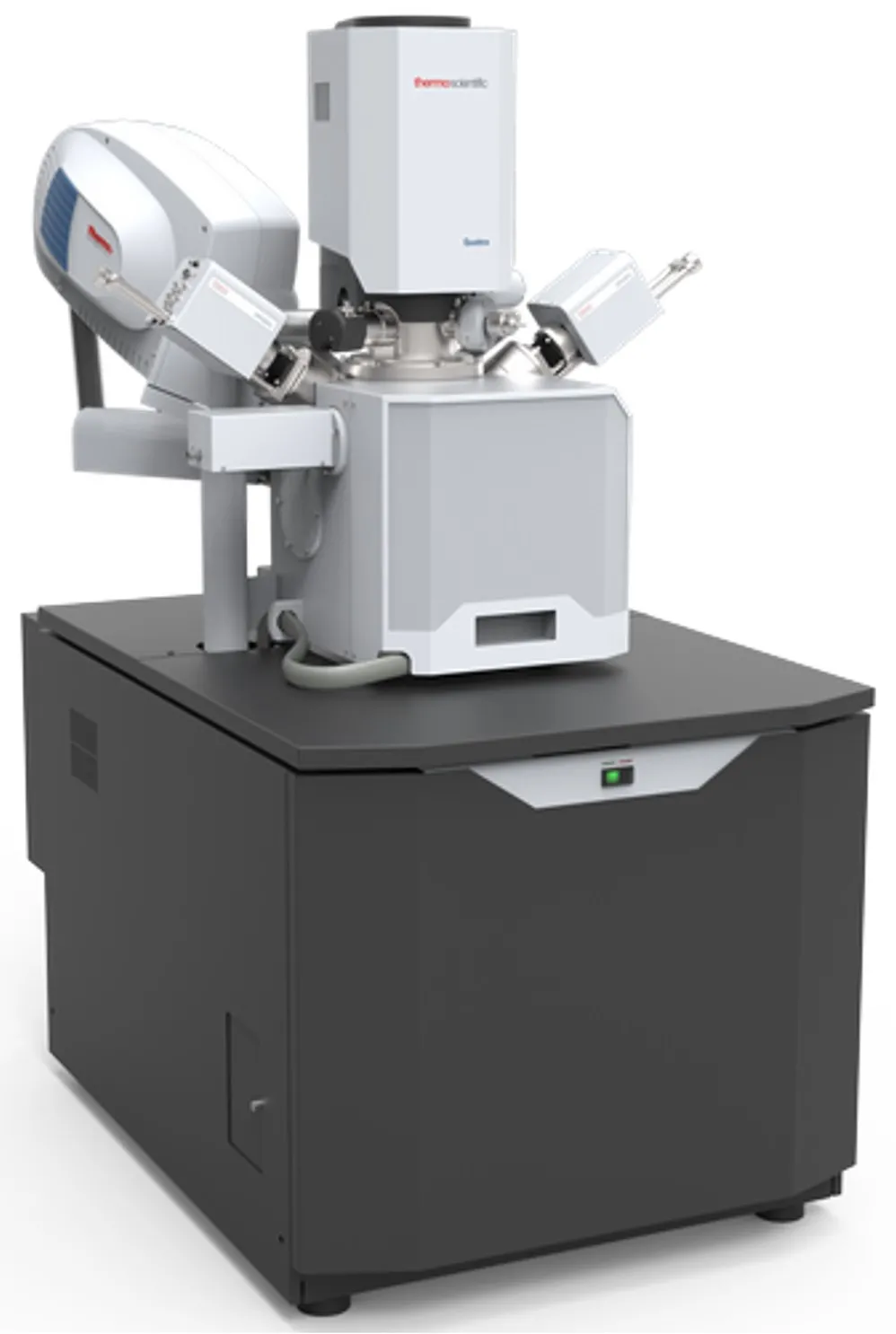 Electron imaging
The Quattro scanning electron microscope (SEM) has the widest range of operating pressures of any field emission microscope.  This allows the instrument to image and analyze samples from highly polished and conductively-coated to unprepared grains and material fragments as well as hydrous geobiological samples.  Image resolution as small as 1 nanometer can be achieved in some modes.  Beam deceleration mode is a new technology that improves very low voltage image resolution by removing beam aberrations.   The directional backscatter detector has 8 independent segments (two is typical) operates in both high and low vacuum modes and can reveal extremely fine-scale topographical surface irregularities.
Cathodoluminescence imaging
A new novel red-green-blue cathodoluminescence (CL) detector provides fast CL imaging without requiring a large image area restricting mirror and long working distance.  This unique CL detector produces panchromatic gray scale and color images, highlighting sample properties not visible with conventional electron or X-ray imaging techniques.  Unlike our current CL detectors, this one functions in lo-vacuum mode.
Analysis
The Quattro platform is outfitted with dual energy dispersive x-ray (EDS) detectors that greatly improve x-ray elemental mapping and analysis, especially of unprepared individual grains and rough surfaces.  The dual detectors also increase throughput of analytical data.  A wavelength dispersive X-ray spectrometer (WDS) allows for high accuracy standards-based analyses of major, minor and trace elements. These two systems when used together provide a new level of analytical capability. 
Other improvements
The instrument is outfitted with an integrated plasma cleaner to reduce sample contamination.  Dynamic vibration and magnetic field mitigation systems will improve instrument resolution.