Smithsonian National Museum of Natural History
Image

Evolution and Creativity of Ancient Humans
Special Online Event for Families
February 23, 2021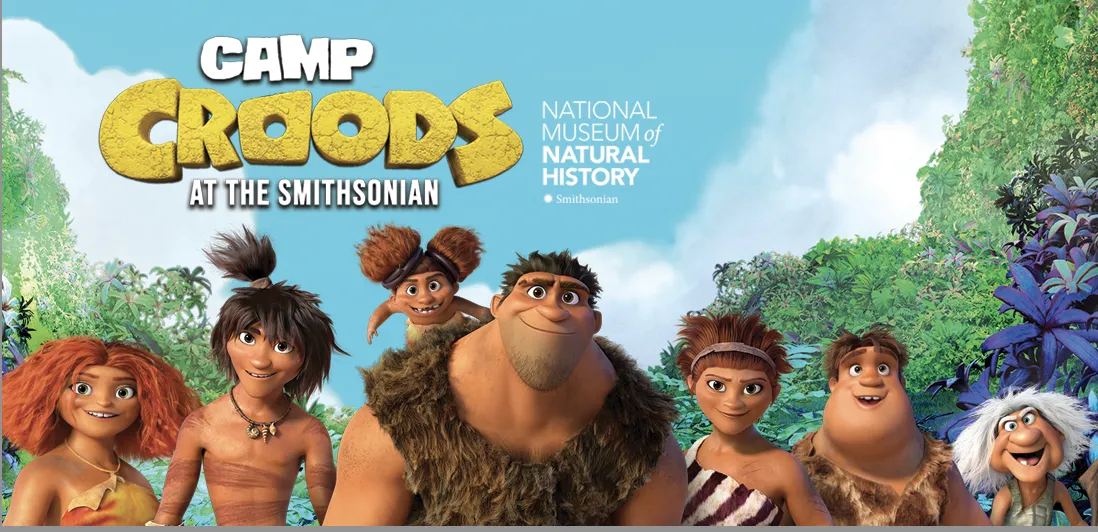 Visit Camp Croods and take a journey back in time to explore evidence scientists use to understand the lives of early humans.
How do scientists uncover how early humans lived? How do artists create interpretations of early humans and their environments? Meet Archaeologist Briana Pobiner and Production Designer from "The Croods: A New Age," Nate Wragg, as they answer these questions and take you behind-the-scenes into the process of discovery and creativity in their work. During this video, take a virtual tour of the Human Origins exhibit, watch clips from the movie, learn about related activities you can do with your family!
Resources for Kids, Families, and Teachers
Check out these activities, videos, virtual tours, and collection objects related to early humans.
Activities
Videos
Video Shorts
Virtual Tours of The David H. Koch Hall of Human Origins
Collection Objects in 3D
This collection of viewable fossil and prehistoric artifact 3D models was produced by the Smithsonian's Human Origins Program by 3D-scanning casts, other replicas, and some original objects which are now on display in the Hall of Human Origins at the National Museum of Natural History.