Smithsonian National Museum of Natural History
Image

National Fossil Day at the Museum
Special In-Person Event, October 12, 2022
Join us for some fossil fun on Wednesday, October 12, from 10:00 a.m. – 2:00 p.m. ET!
Celebrate National Fossil Day with real dinosaurs and free, kid-friendly activities in the museum's David H. Koch Hall of Fossils – Deep Time. Scientists and educators from the Smithsonian and the National Park Service will be on hand to welcome families, school groups, and anyone interested in exploring Earth's deep past. No registration required.
Visitors Can:
Participate in a fossil "dig" to find and identify real fossils 
Make a fossil rubbing from casts of prehistoric plants and animals to take home 
Observe experts at work in the FossiLab 
Get up-close the Nation's T. rex and discover new paleo icons 
Earn a Junior Paleontologist's badge 
And more! 
Activities are designed for children ages 3 to 10 and their caregivers, but all are welcome to join the fun!
Activity Gallery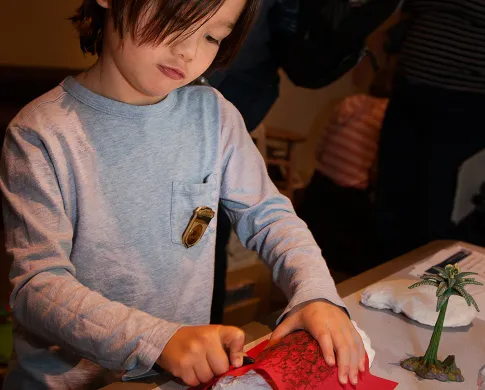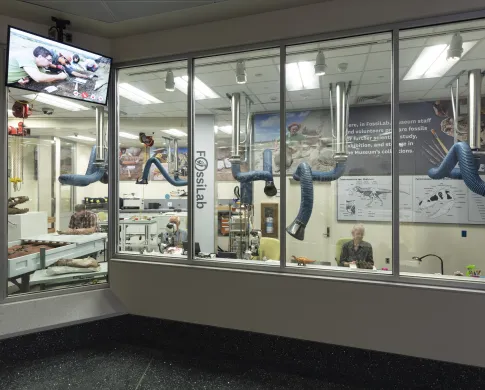 Resources for Kids, Families, and Teachers
Check out these fossil-related activities, videos, and more at your own pace!
Activities
Videos
Credits
The photo at top shows a Tyrannosaurus rex fossil skeleton biting down on a Triceratops horridus. Credit: Smithsonian Institution.