Smithsonian National Museum of Natural History
Earth Optimism Teen Event: Changing the Climate Conversation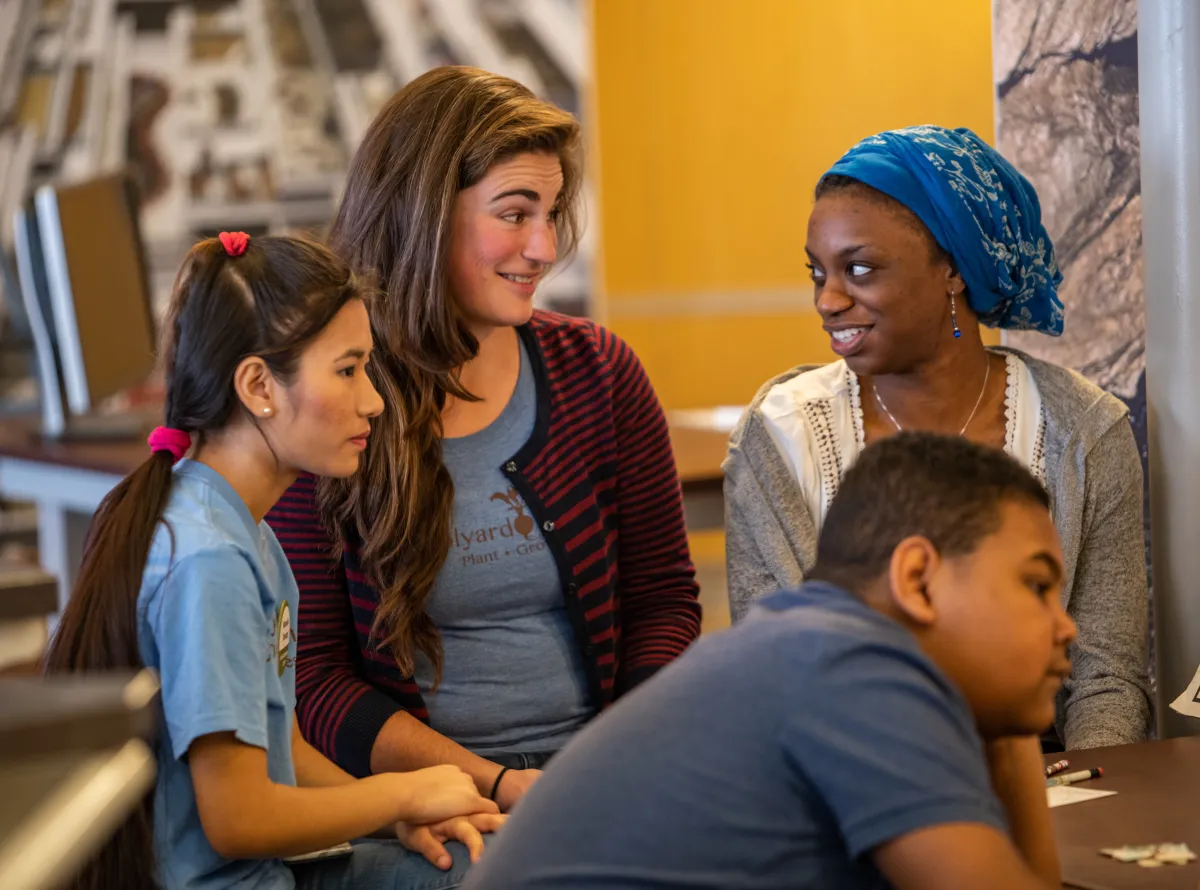 Postponed
The Teen Earth Optimism event scheduled for Saturday March 14, 2020, at the National Museum of Natural history has been postponed. The event will be rescheduled at a later date. We apologize for any inconvenience.
Details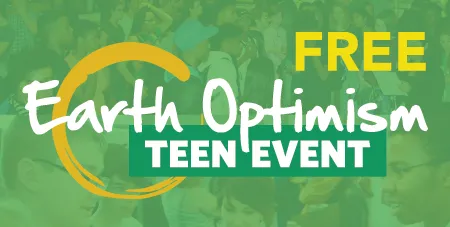 Q?rius, The Coralyn W. Whitney Science Education Center
Smithsonian National Museum of Natural History
Free Event for Teens Ages 13-19
Notes
We strongly recommend pre-registration for this popular event, but will accept drop-in attendees if space is available.
Participants ages 13-17 must have the following signed permission slip to participate. Paper copies will also be available at the event check-in table. 
Come Celebrate Earth Optimism 2020
Join us for an afternoon of hands-on exploration, conversation, and action.
Hang Out: Meet other local teens and enjoy FREE sustainable and local food!
Be Empowered: Explore ways to make informed decisions that have an impact.
Be Informed: Talk with scientists, community leaders, and your peers about climate science and solutions.
Get Involved: Find out about Earth Day events, local projects to join, and ways to start your own efforts.
What Is Happening? Who Will You Meet?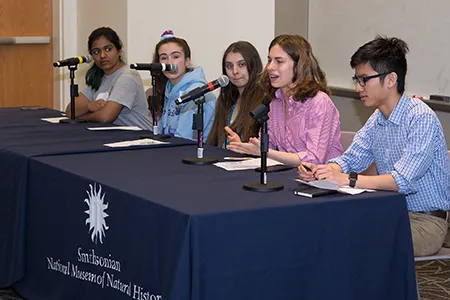 Teen Panel
Hear teens voice their climate concerns and stories of hope for the future.
Food Social
Enjoy local sustainable food while meeting other local teens. Help make this a Zero Waste food event.
Empowerment Discussions
Join a group of teens and experts for an in-depth exploration focused on climate change problem solving.
Predicting Earth's Future
Scientists are predicting major changes on our planet in the next 50-100 years, but where do these predictions actually come from and how do we understand them? Join us for a deep dive into climate modeling with experts in the field and discover how you can use these future projections to inspire action!
 
The Cost of Fast Fashion
Buying cheaply made clothes might be trendy and convenient, but could have a hidden cost. Investigate the world of fast fashion and learn techniques to reduce your environmental impact — thrifting tips, simple ways to mend your clothes, and more. Put your sustainable skills to the test!
 
Decoding Climate Policy
Climate policy is all over the news these days, and while there are tons of proposals out there, understanding the jargon can be a real mystery. What is carbon sequestration and what even is the Green New Deal anyway? Spend time with experts to crack the code and figure out what it all means!       
 
Preparing for a Hotter, Wetter D.C.
Scientists are predicting increased heat and heavy downpours due to climate change, but what does that actually look like in your neighborhood? Using a hands-on model of a miniature city block, explore how adding or subtracting vegetation, building materials, and green infrastructure affects the city and discuss how these elements might be used in your community.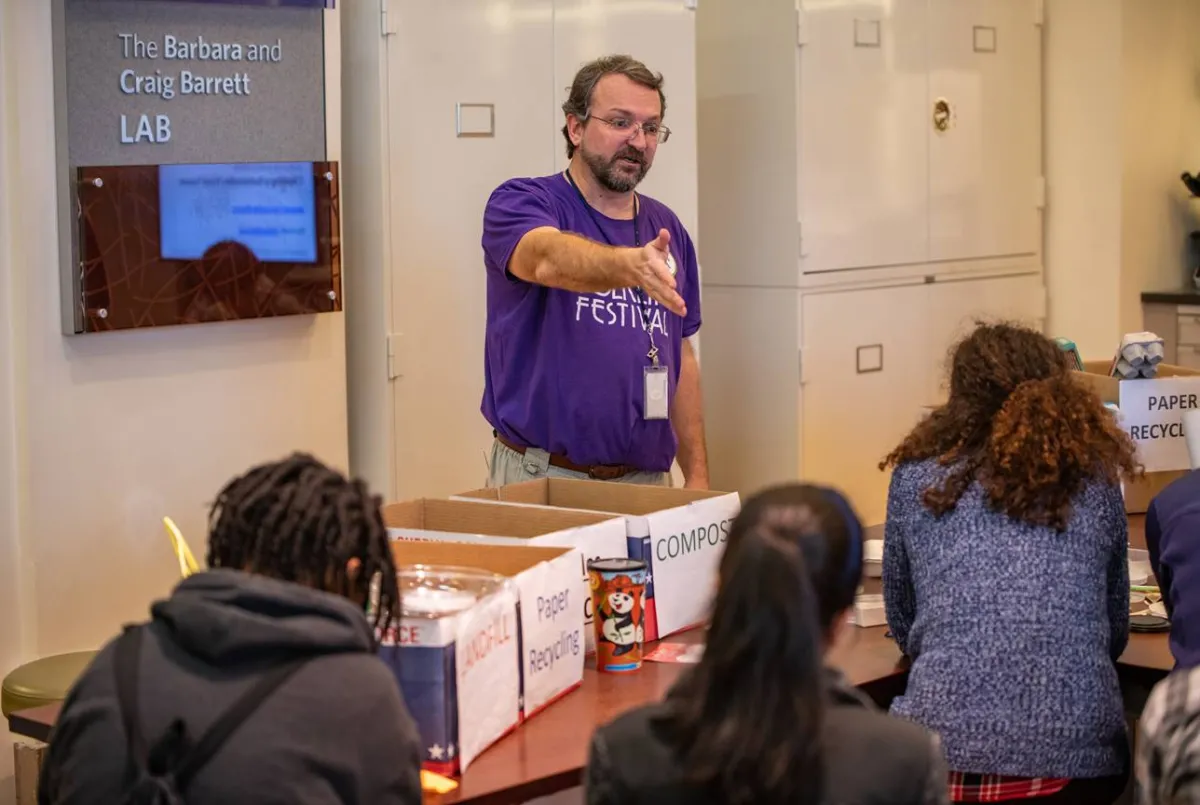 Take the Smithsonian Recycling Challenge
Take this fun challenge led by Dr. Eric Hollinger, an archaeologist who helps the Smithsonian study ways of reducing its environmental impacts by diverting its waste to recycling and composting. Leave with a better understanding of what to do with your waste so it ends up in the right place!
Conversation Stations
Talk with experts from a variety of scientific fields and community organizations who bring different perspectives to the climate conversation and learn about opportunities to get involved.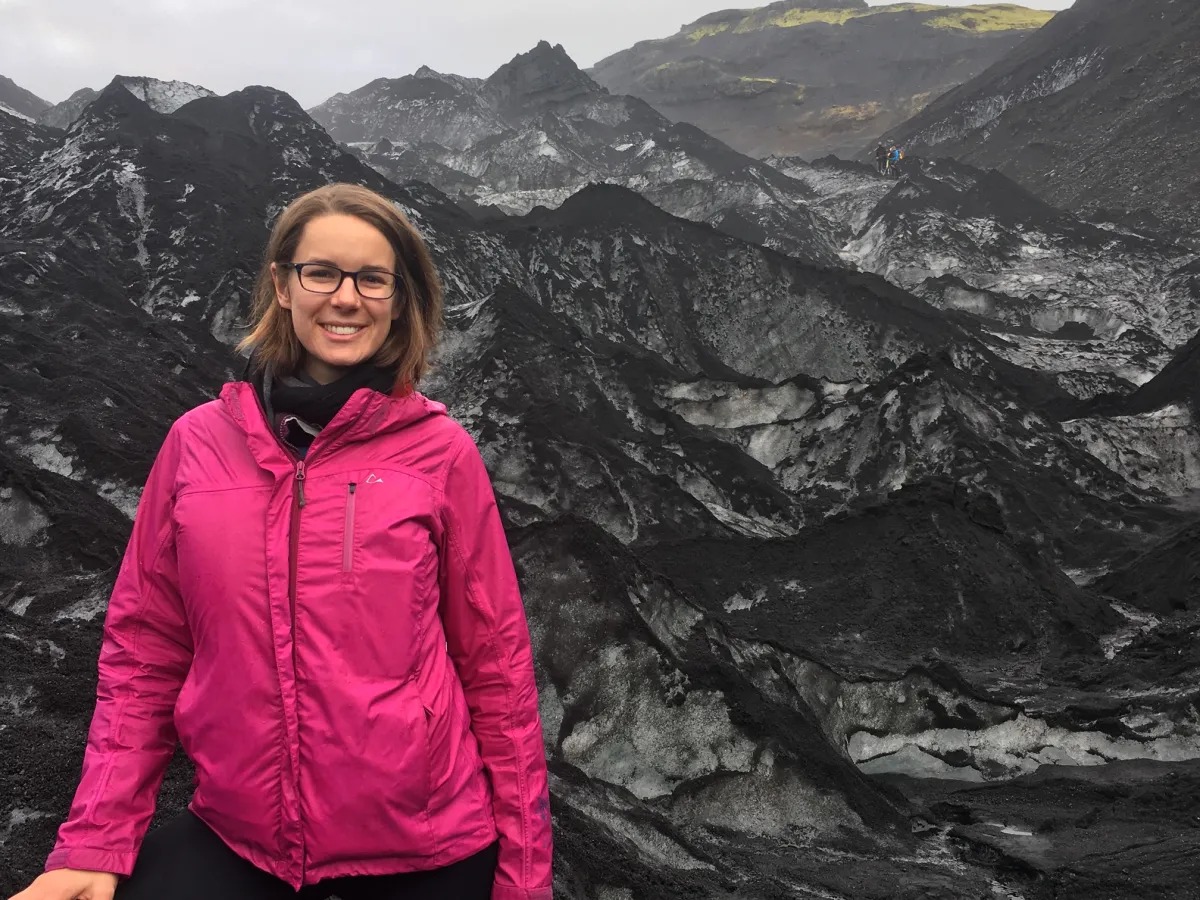 Simone Balog-Way 
World Bank
I help developing countries prepare for impacts from natural disasters and climate change. I'm particularly passionate about figuring out new and interesting ways to communicate the risk of climate change and disasters, including the use of art and humor. I would like to help teens explore how to use art to reach new audiences.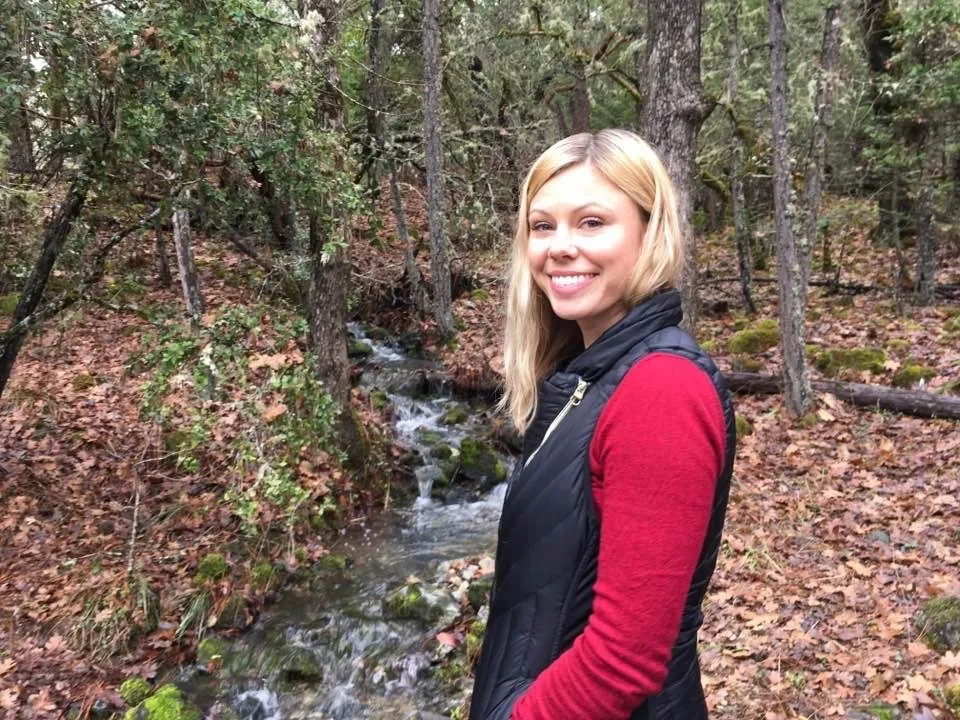 Sarah Barnes
Urban Sustainability Administration
At the urban sustainability administration, I work on preparing the city for the impacts of climate change. We will be talking about how climate change is likely to impact D.C. in the future and what the District is doing to mitigate and adapt to these impacts. Come and learn about the future of D.C.!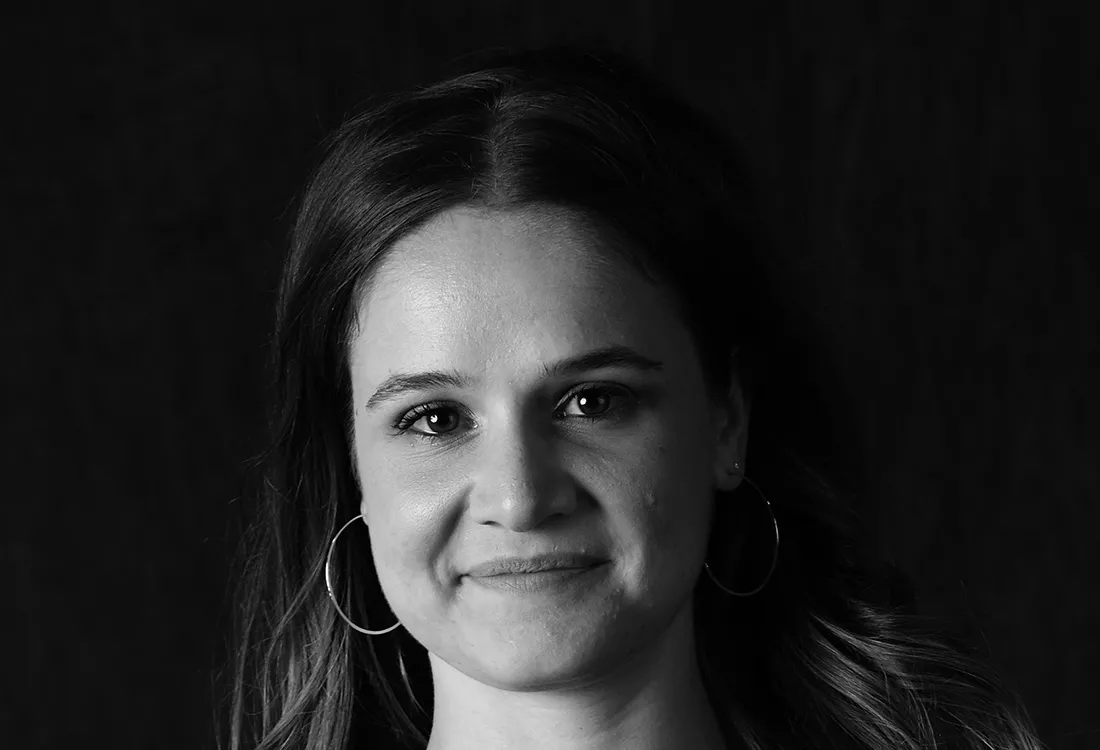 Juliana Biondo
World Bank
I am an international contemporary art curator. At the World Bank, I oversee the exhibition of the Bank's global contemporary and modern art collection of approximately 5,800 objects. I also organize their educational programs. Prior to my work at the World Bank, I worked in New York as an account executive at an arts-focused communications agency orchestrating domestic and international media strategies for galleries and museums. I like to paint and play tennis in my free time.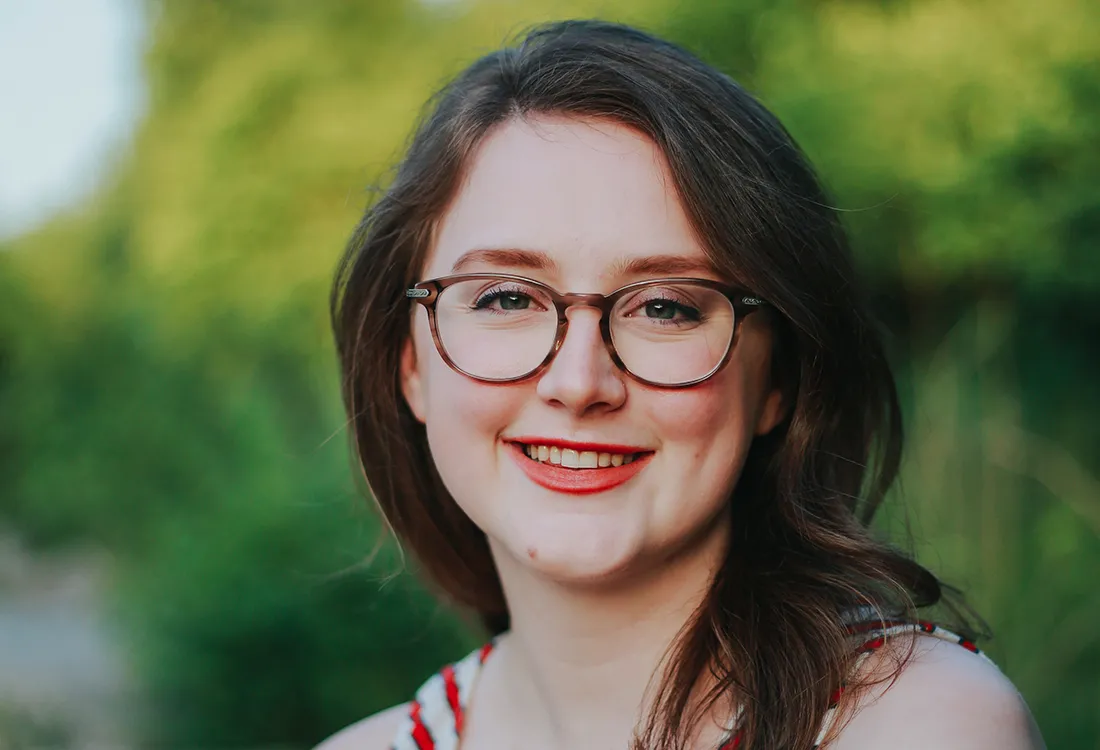 Elli Bosch
Science Museum of Virginia
As a Science Content & Research Specialist, it is my job to find the best ways to communicate complex scientific topics through a variety of museum experiences. Right now, my focus is centered in a $5 million project with the Danville Science Center to create two new permanent exhibit spaces on water and biomechanics. I completed my Masters of Environmental Studies from Virginia Commonwealth University, where I had the opportunity to travel to South Africa and Panama, studying how people around the world experience and discuss environmental topics such as climate change.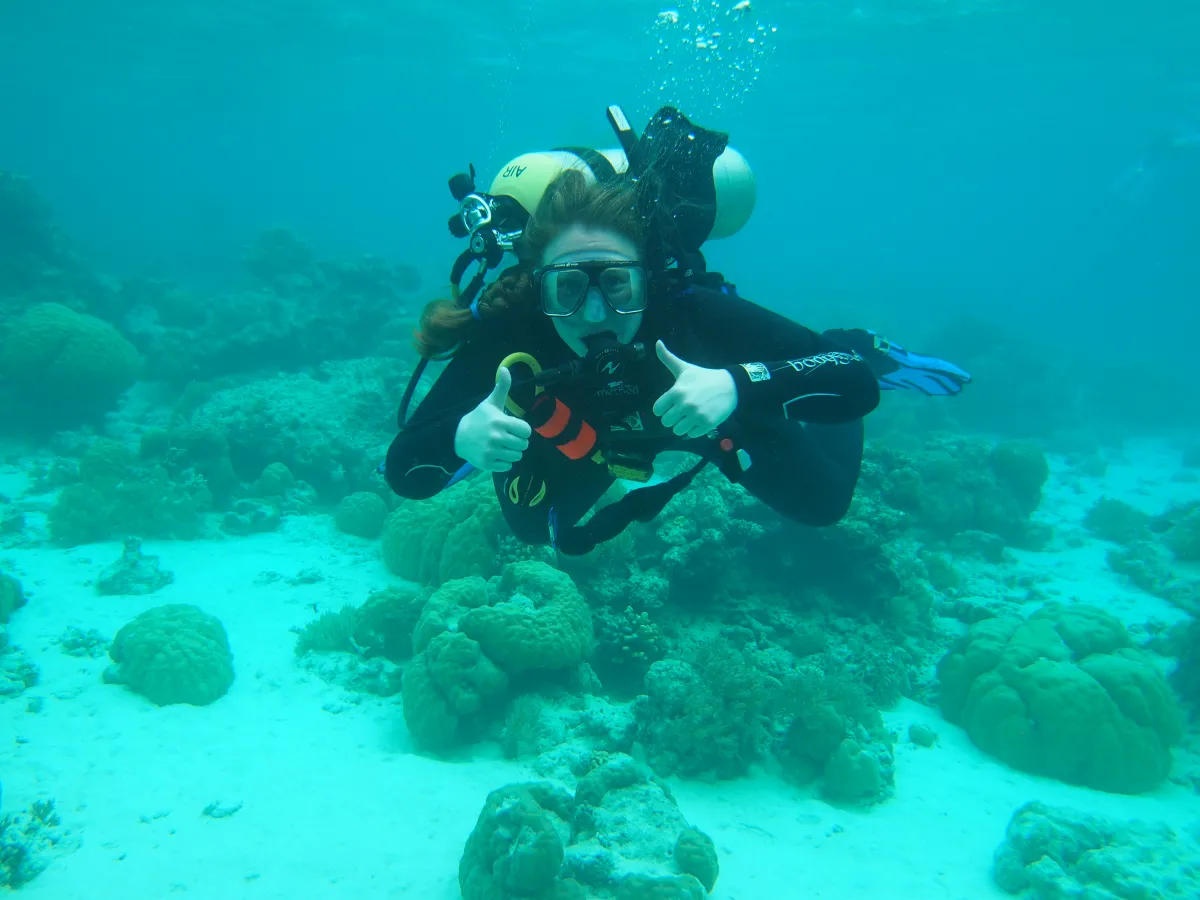 Andie Chan
National Oceanic and Atmospheric Administration - Knauss Fellow
I graduated from Penn State with a Ph.D. in Ecology where I studied the effects of climate change on coral symbioses. The ongoing decline of corals motivated me to work on projects that help improve resource conservation. Currently, I am a Knauss Marine Policy Fellow working at NOAA Fisheries Office of Science and Technology on fisheries science and management.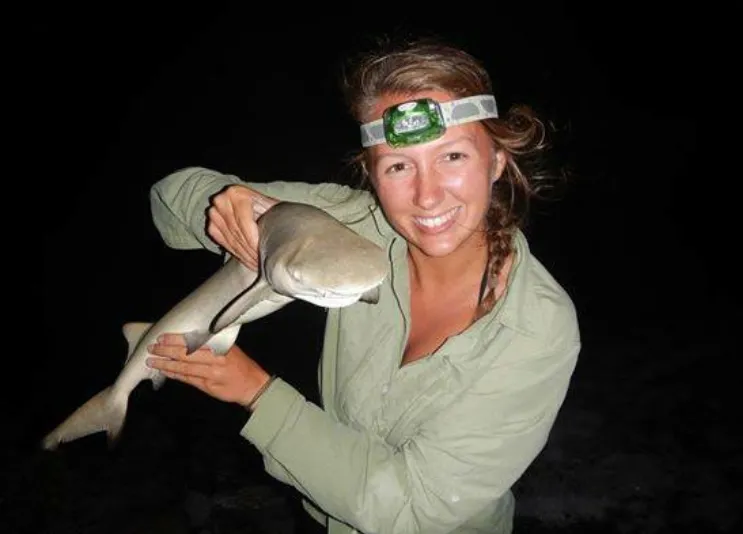 Valerie Cleland
National Oceanic and Atmospheric Administration - Knauss Fellow
After going to grad school on the West Coast to study marine science and policy, I came out to D.C. to be in the middle of the action! I'm a conservationist at heart and love working to fight for our oceans, coasts, and coastal communities. I get excited talking about the Arctic, scuba diving, marine mammals, and everything in between.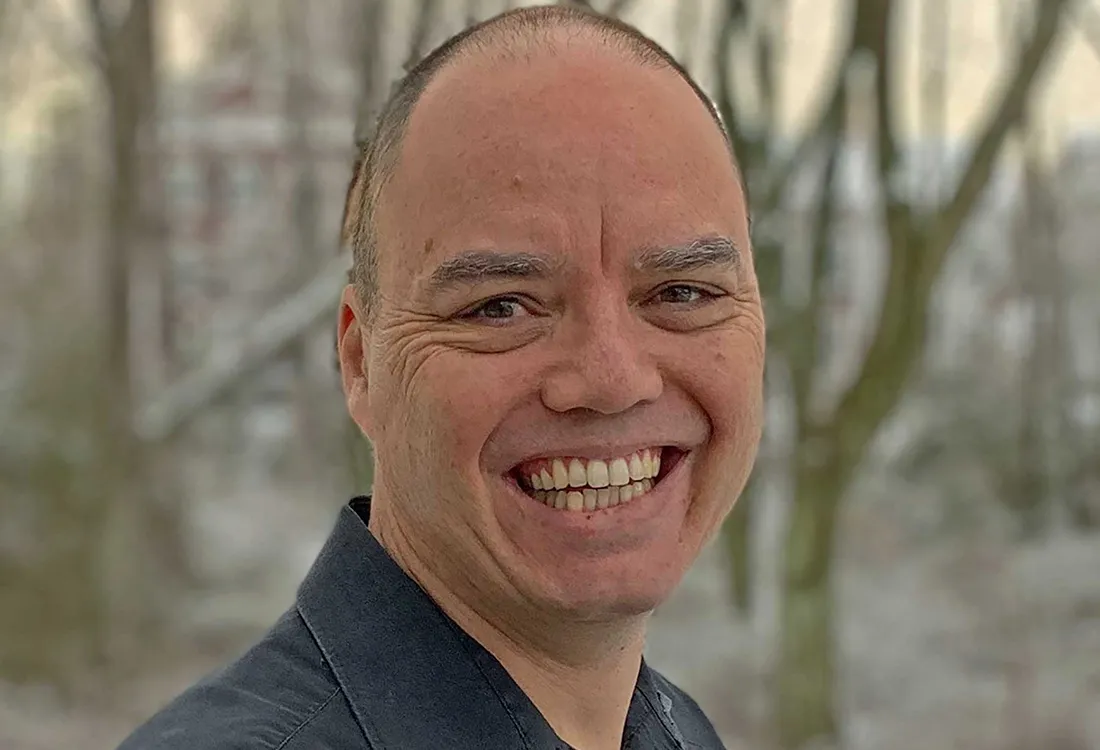 John Cook
George Mason University
I'm a researcher studying fake news, mostly focusing on misinformation about climate change. Right now, I'm working on a smartphone game that teaches you how to defend yourself against misinformation. I also wrote and drew the book Cranky Uncle vs. Climate Change, which uses cartoons to explain the kind of climate myths you might hear from your cranky uncle.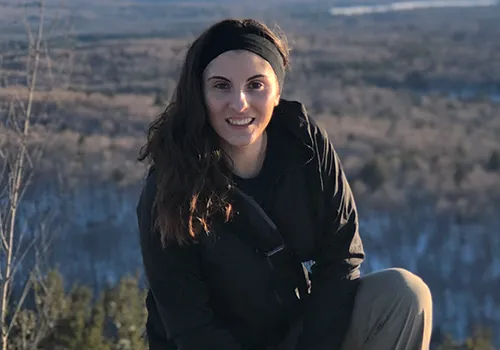 Kali DeMarco
The Wild Center
I graduated from Green Mountain College in Vermont with a degree in Animal Care and Conservation and Natural Resource Management. After graduating, I moved to the beautiful Adirondack Park in northern New York State. Working for The Wild Center's Youth Climate Program, I help support and empower youth to take positive action on climate change. Let's chat about how you can create and implement solutions in your schools and communities.
Todd Eisenstadt
American University
Professor Todd Eisenstadt is research director of the Center for Environmental Policy (CEP) at American University's School of Public Affairs. He studies development, with research that focuses on comparing nations' environmental policies, especially in Latin America, where has lived and worked for several years. He is presently leading a World Bank study of attitudes towards climate change among the most vulnerable in Bangladesh. In years past, he worked with the National Science Foundation to study rural, indigenous communities to understand how they experience climate vulnerability, especially in areas of heavy oil extraction in Ecuador's Amazon region.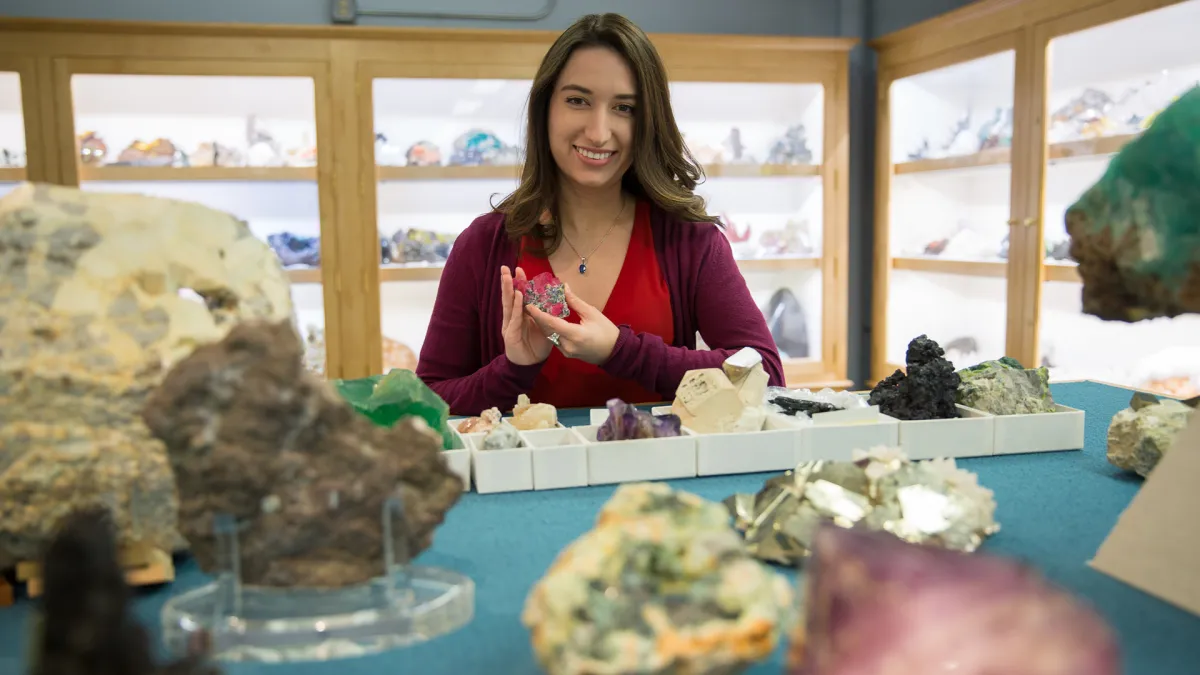 Gabriela Farfan
Smithsonian Natural History Museum - Mineral Sciences
I am a mineralogist (geologist who studies minerals) specializing in biominerals. I study how organisms build their skeletons and shells in the face of climate change and shifting environments. Let's chat about how climate change impacts biomineralizing organisms (corals, mollusks) down to the crystal structures of their mineral-based bones. My background is in geology, environmental science, and oceanography.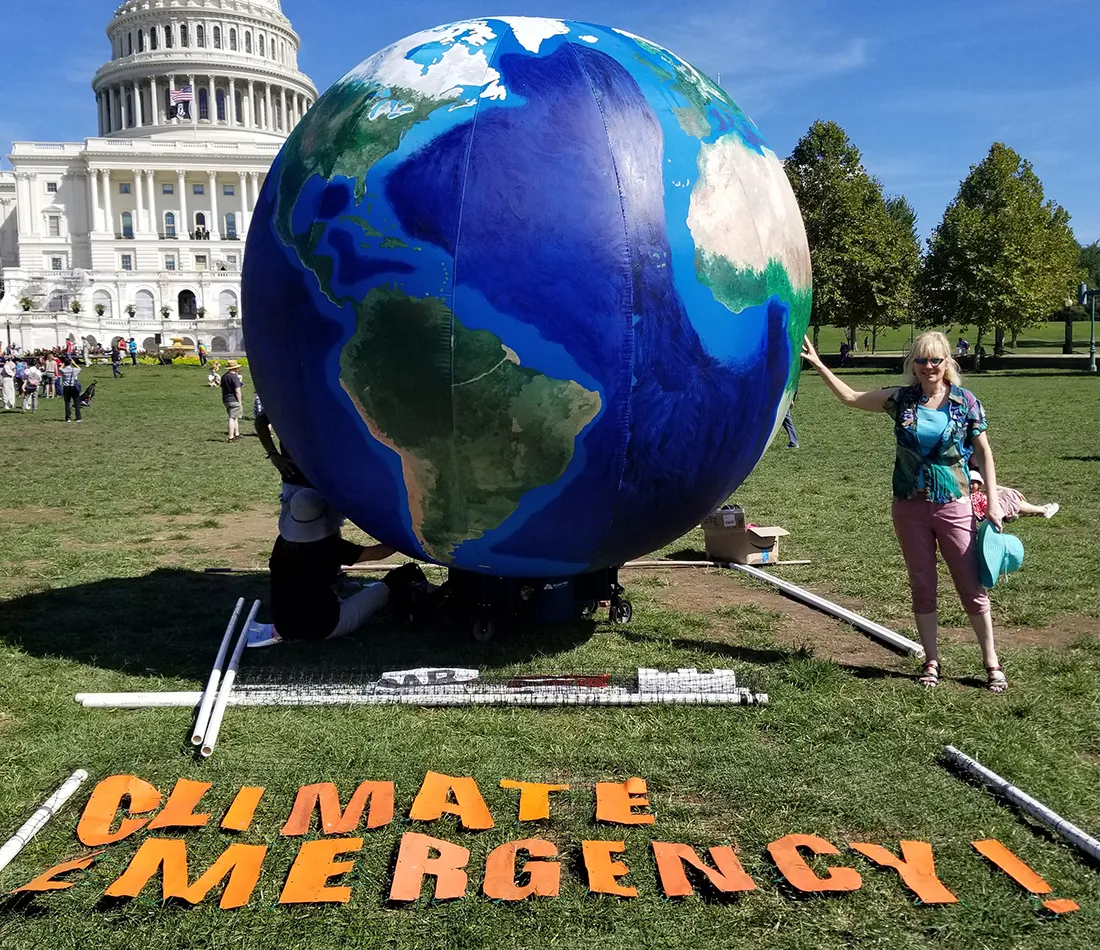 Janine Finnell
Leaders in Energy
I founded an organization called Leaders in Energy. We're a community of organizational and individual leaders, young to old, working to lead the advancement of clean energy and sustainable solutions to create a sustainable energy system, economy, and a greener world. We connect people to share success stories and new pathways, and to learn from each other. Our efforts include technology, and social and economic innovations — like new sustainability business models — to build a climate-smart and Earth-friendly economy, including a circular economy. I look forward to discussing all this, plus green careers and livelihoods, to help move us toward a sustainable future!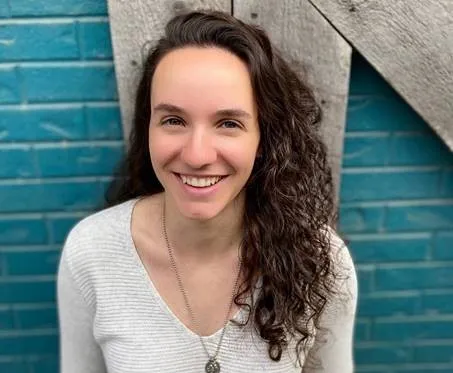 Gina Fiorile
The Wild Center
I serve on the Youth Advisory Board for The Wild Center's Youth Climate Program and am a member of the leadership board for the Climate Literacy and Energy Awareness Network. I am a graduate student at George Mason University studying Science Communication. I work with the Center for Climate Change Communication's Program on Climate & Health at the university.
Madison Harris
National Oceanic and Atmospheric Administration - Knauss Fellow
I graduated from University of California, Santa Barbara with a Master's in Environmental Science and Management. There, I studied the trends of ocean acidification on the West Coast of the U.S. and how it may be affecting our marine protected areas. I'm passionate about collaborative solutions that bring people together to make communities and our marine environment more resilient.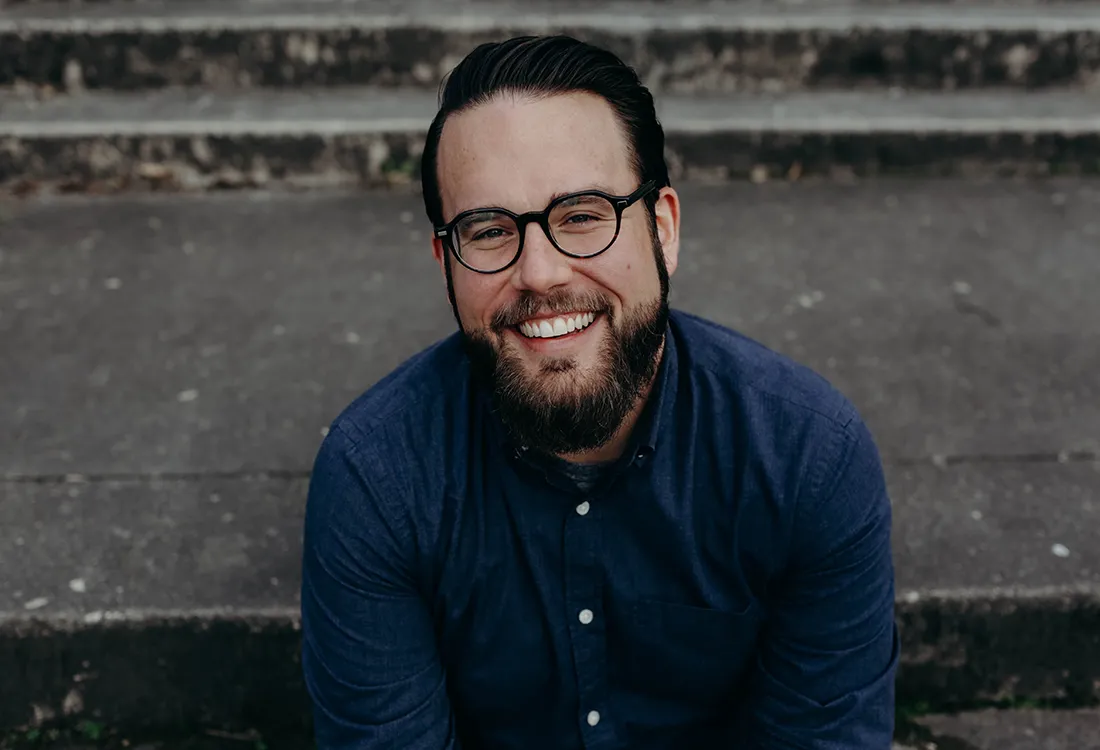 Jeremy Hoffman
Science Museum of Virginia
Climate change disproportionately impacts people with fewer resources to address its impacts. How can city and neighborhood design help people build resilience to a changing climate? We'll talk about these issues and investigate solutions using hands-on experiences to bring climate change to everyday life — from a global phenomenon to a backyard solution.
Caroline Howe
DC Department of Energy and Environment
I have worked with young people all over the world — in India, South Africa, Viet Nam, Brazil, Nicaragua, Spain, the U.S., and Kenya — to identify specific environmental challenges and opportunities in their communities and develop strategies that can engage their neighbors and peers, as well as creating sustainable businesses. I combine the experimental scientific method with business start-up approaches to figure out what you can prototype and get to action, while also thinking systemically about how best to create change. 
Alice Kapp
Smithsonian National Zoo
I am excited to share all the incredible work that is being done by keepers and scientists, both here at the Smithsonian National Zoo and the Smithsonian Conservation Biology Institute, and all around the world. I will be sharing different career paths in conservation.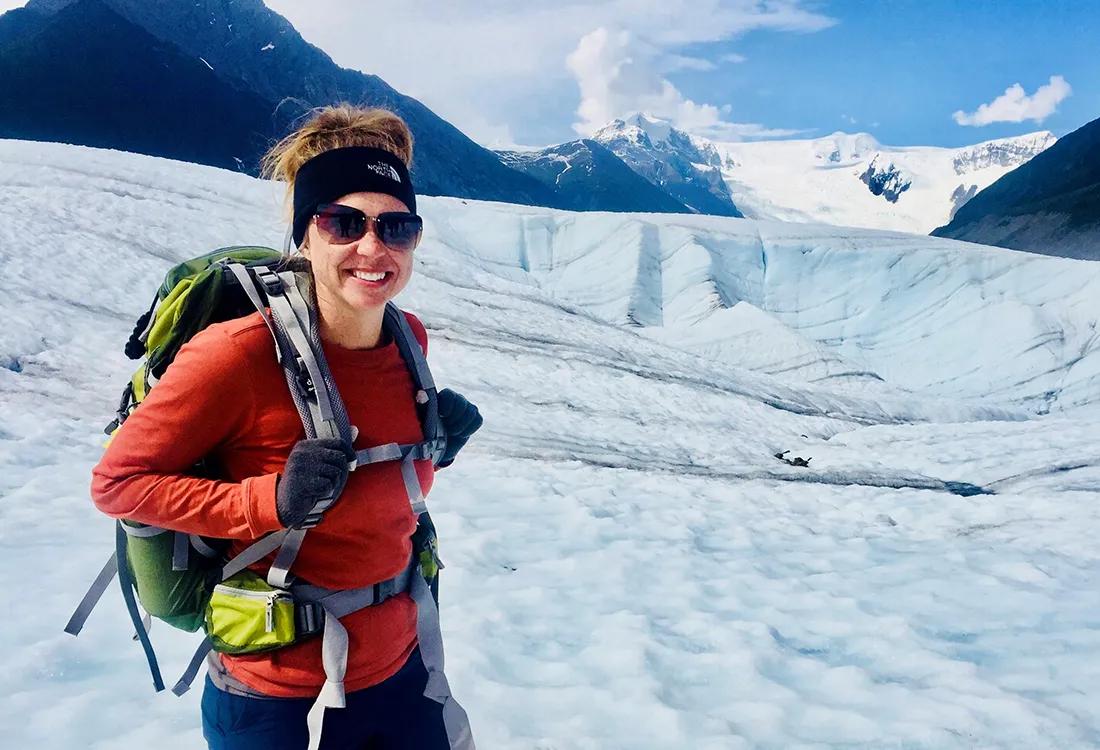 Katie Klim
Smithsonian National Museum of Natural History - Paleontology
Whales are undoubtedly one of the world's foremost charismatic species. But are the planet's whales important beyond the wonder and awe they inspire? Here at the National Museum of Natural History, I assist in the care, organization, and study of the fossil whale collection. Together, let's examine the vital role whales play in maintaining healthy, productive oceans and then discuss the potential challenges whales may face in the warmer, less predictable oceans of the future. 
Kim Komatsu
Smithsonian Environmental Research Center
I am a global change ecologist studying grassland responses to climate change, nutrient pollution, and land use change. Grasslands provide valuable services to humans, including rangeland, carbon sequestration and storage, and habitat for many plants and animals. I'm here to talk with you about how we can design experiments to study the impacts of future climate change on grasslands.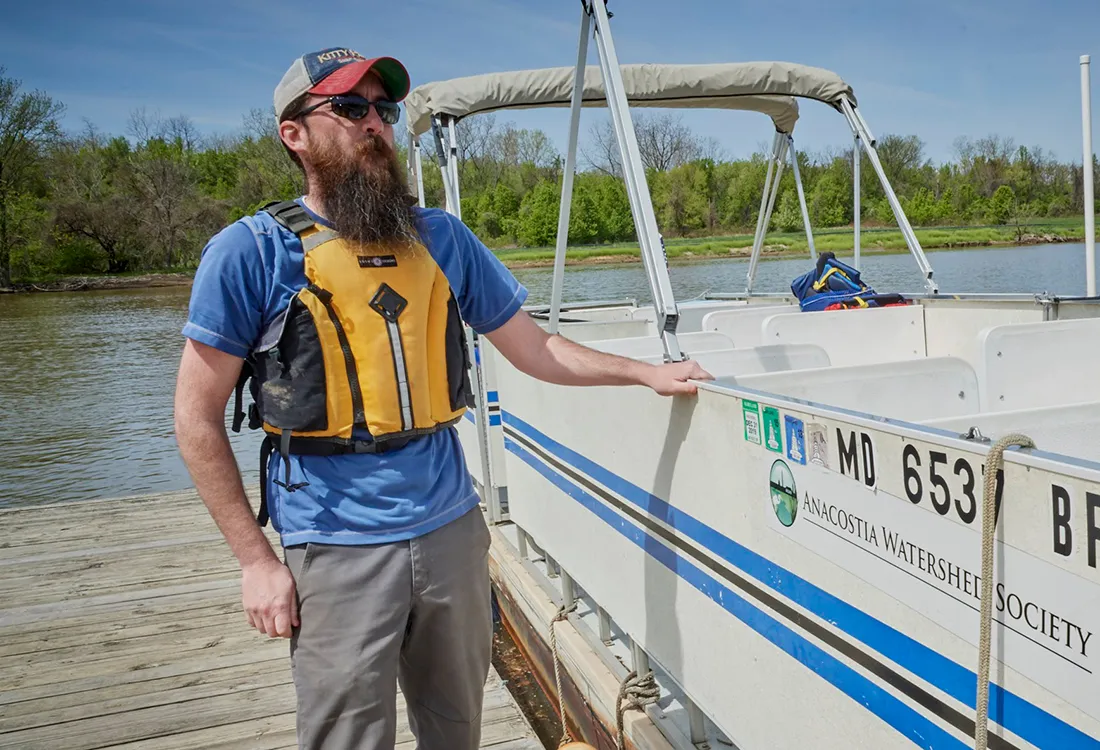 Chris Lemieux
Anacostia Watershed Society
At the Anacostia Watershed Society, I work on combating environmental issues. I am looking forward to discussing how we can combat environmental issues impacting the Anacostia watershed right here in D.C.! Come learn how you can get involved in authentic environmental restoration in your own community.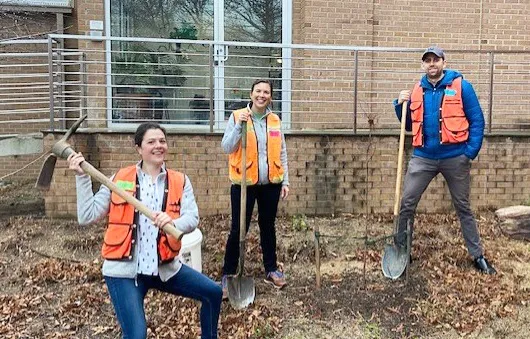 Melinda Peters, Kelsey Desmond, and Dana Gresham
Casey Trees
The earth's forests are all over the news, and people are finally taking notice of the crucial role trees play in our planet's health. But what does that mean in a big city like Washington, D.C.? At Casey Trees, we work to restore, enhance, and protect the tree canopy of D.C. That's 2.5 million trees and counting, so what can you do to support our urban forest?
Colleen Popson
Smithsonian National Museum of Natural History - Education and Outreach
I'm working with a team of educators to develop programs related to the Cellphone: Unseen Connections exhibit, set to open in November 2021. We'll be asking teens to help us test games and activities that invite visitors to explore what is inside their cellphones, where the components come from, how they get made, and how phone design, production and use contribute to climate change. The goal is to then discuss with teens what they can do to reduce their own phone-related environmental impact.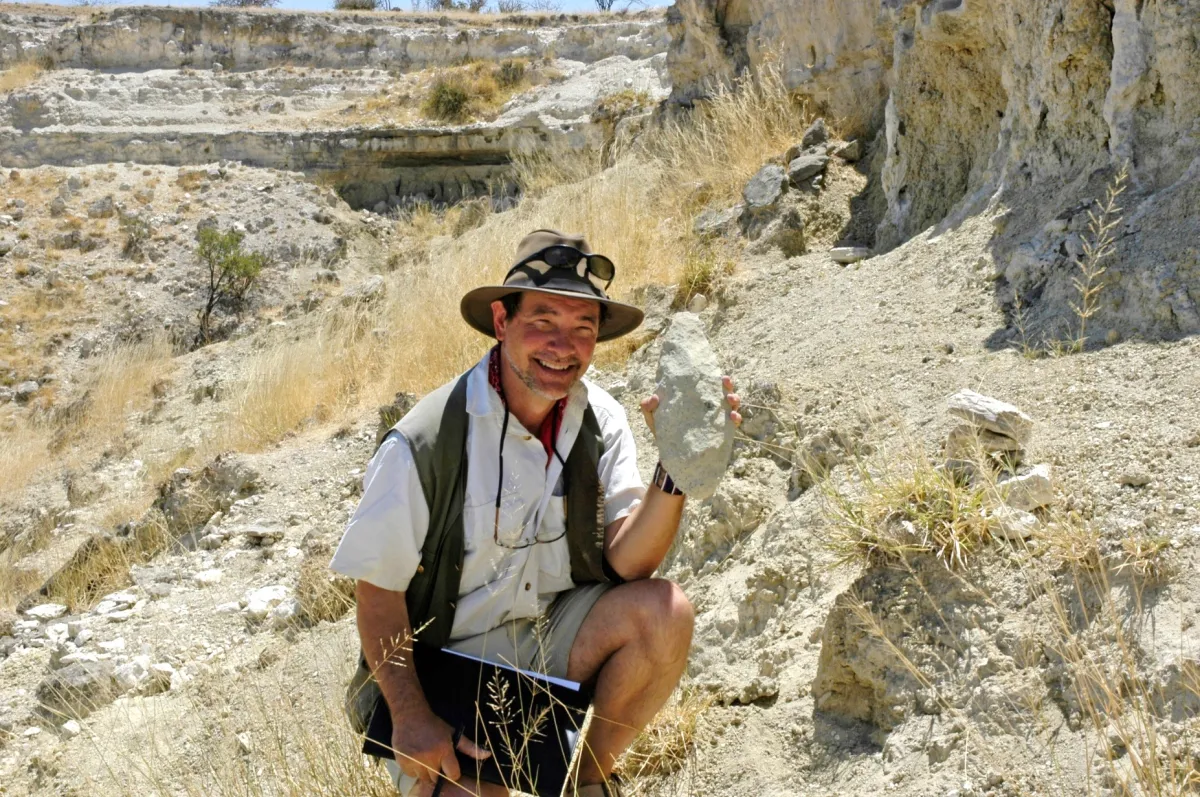 Rick Potts
Smithsonian Natural History Museum - Human Origins
I study early human evolution and direct digs at fossil sites in the Kenya Rift Valley. At the Smithsonian I've had the great opportunity to excavate and explore how our early ancestors were affected by environmental change. I curate the Smithsonian's Hall of Human Origins and wrote the exhibit companion book, "What Does It Mean To Be Human?"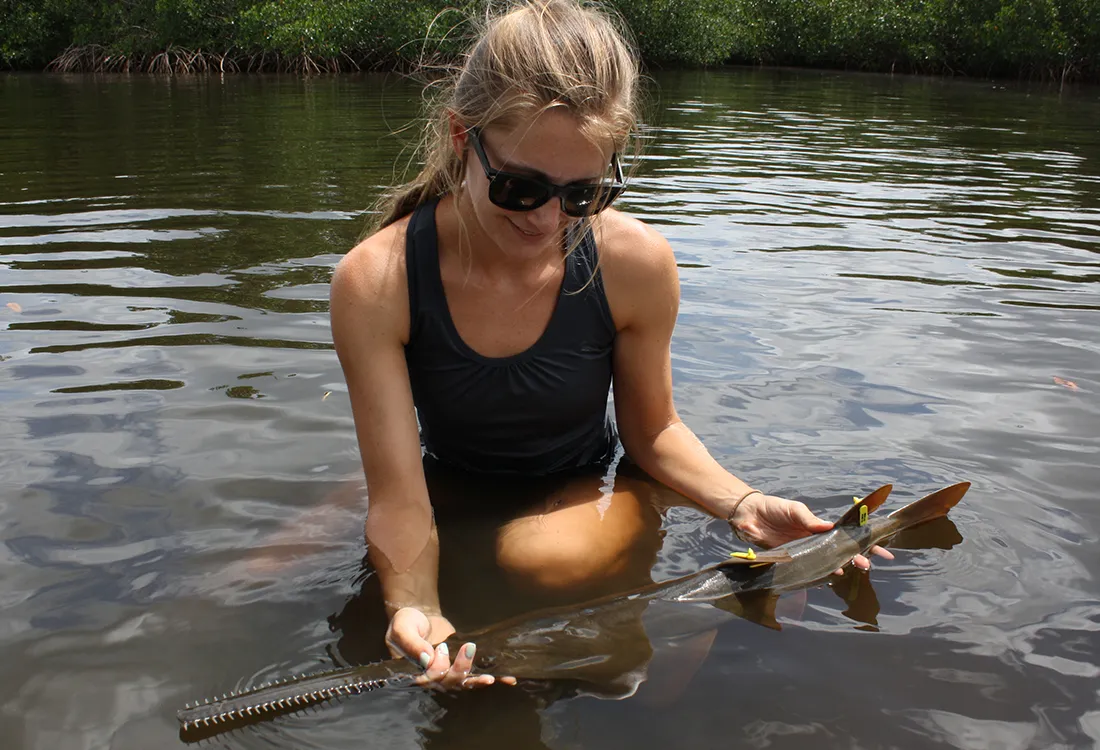 Bianca Prohaska
National Oceanic and Atmospheric Administration - Sea Grant Knauss Fellow
I am currently a Sea Grant Knauss Marine Policy Fellow at NOAA working in the Oceanic and Atmospheric Research (OAR) International Activities office. In addition to being a Knauss Fellow, I serve as an All-Atlantic Ocean Youth Ambassador. I received a Bachelor's of Science from Florida Institute of Technology, and a Master's of Science from the University of New England. Most recently, I earned a Ph.D. from Florida State University where I studied physiological ecology of sharks and rays.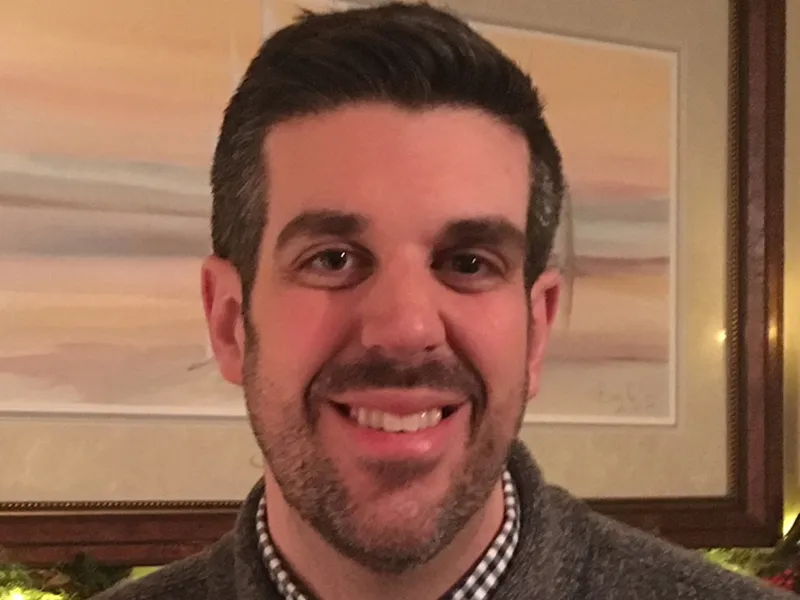 Patrick Rowley
James E. Richmond Science Center
I have fun making science fun for children, teens, and adults. My favorite part is taking data and making it easier to understand through visually appealing data visualizations. My specialty is global visualizations for NOAA Science On a Sphere. I've worked in museums and the Cooperative Institute for Satellite Studies. Now, I have the opportunity to create the visualizations and present them to students and adults on field trips at my science center.
Rick Thomas
National Academy of Sciences
I work on the environmental and societal impacts of the products we buy every day. At my job I design immersive and engaging activities and games to help young adults discover ways to use science more in their every day lives and communities. Come learn more about our consumption behaviors and help brainstorm future activities we should create.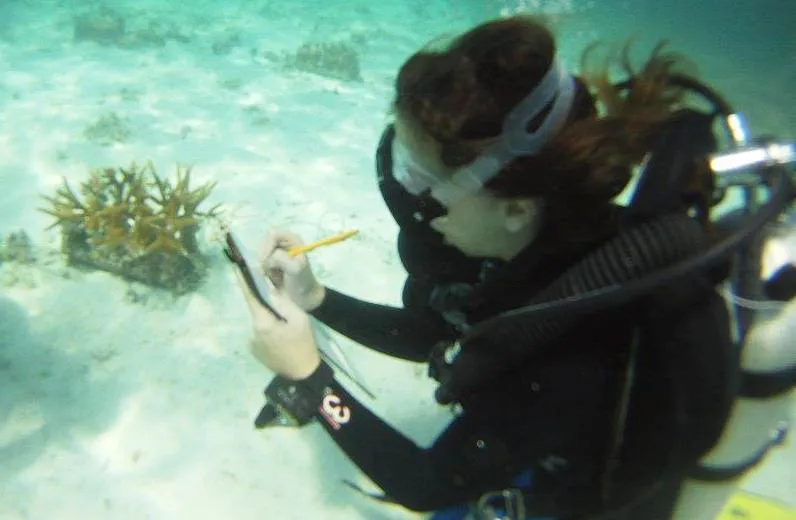 Erica Towle
National Oceanic and Atmospheric Administration
I am a coral scientist with an interest in how conservation can be advanced by policy. I got my Ph.D. at the University of Miami in 2015, and moved to D.C. shortly after that to begin a career at the NOAA. I'm excited to meet you all and talk about how climate change is affecting the most biodiverse and economically important ecosystem in the ocean. Hopefully, you will leave with an understanding of how corals are affected by both ocean warming and acidification, and get to look at and touch some coral skeletons.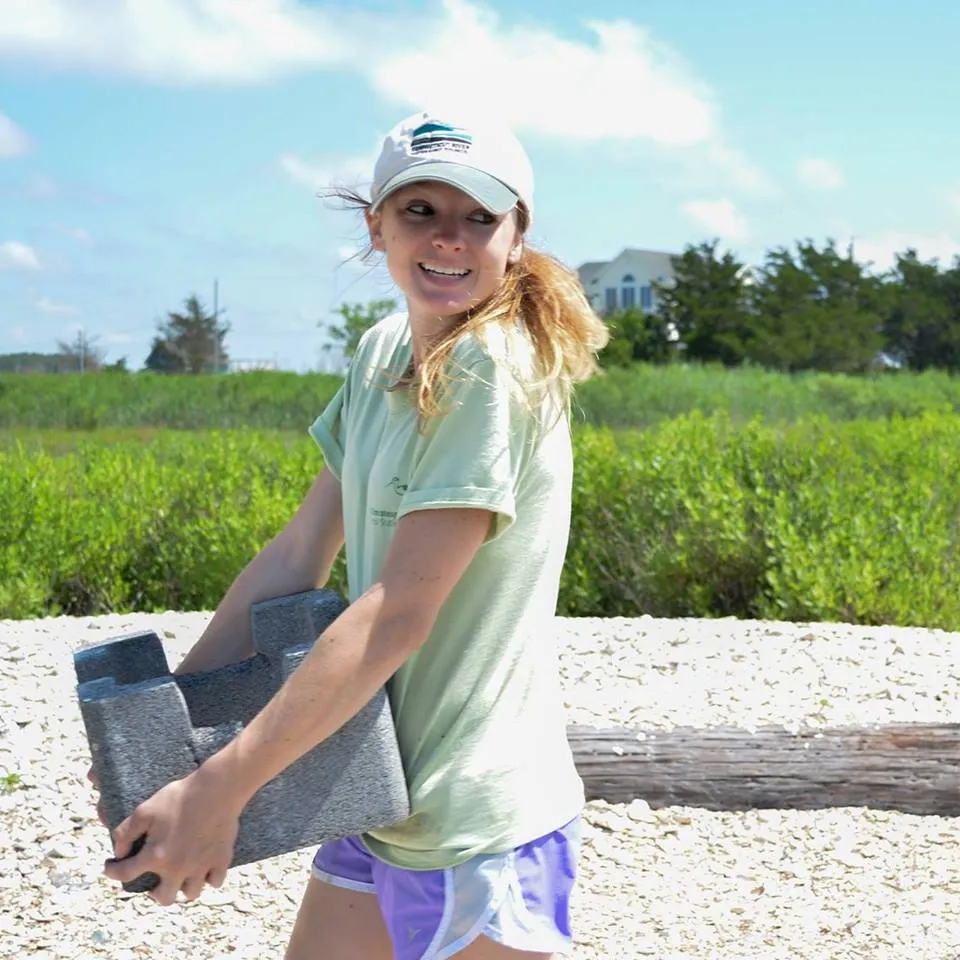 Elise Trelegan
National Oceanic and Atmospheric Administration - Chesapeake Bay
Through my work with NOAA Chesapeake Bay Office and the Youth Environmental Action Summit, I provide funding, technical support, and professional training for educators to support student-centered learning experiences that elevate youth voice. I'm interested in having a conversation about ways to support youth-led action and to consider what structures might need to be in place to create a summit in YOUR community.