Smithsonian National Museum of Natural History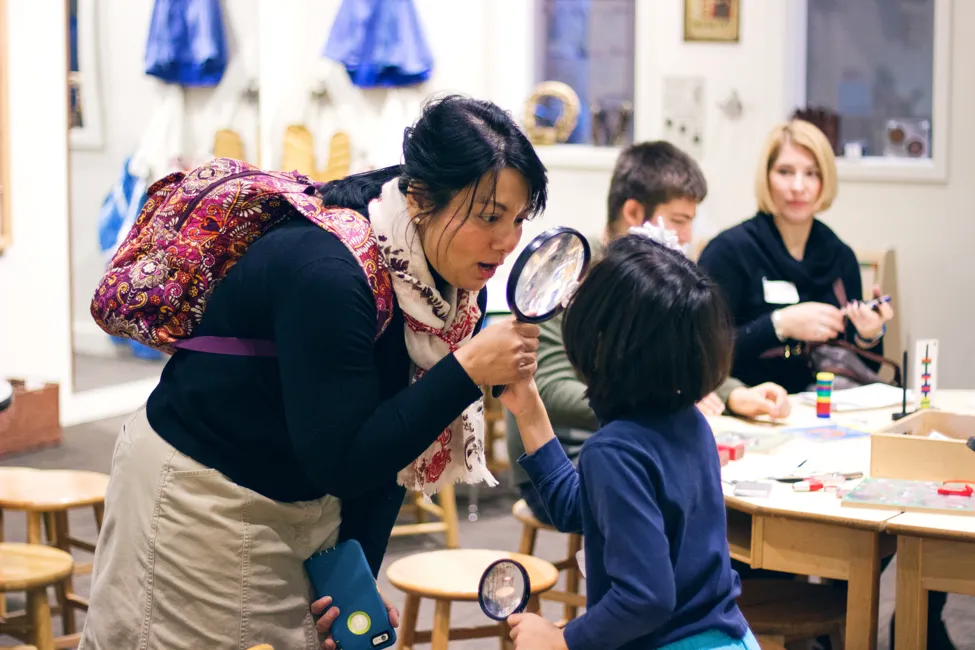 Make us a part of your family fun! During our programs, families learn together about nature, science, culture and museum collections in interactive, playful, and creative ways. We offer programs in English once a month, free of charge.
On this page, you will find information about our English family programs. Please visit this space regularly to find out about our latest programming. To learn more about our family programs in Spanish, visit: Programas en español para familias
Para aprender más sobre nuestros programas familiares en español, visiten: Programas en español para familias
Monthly Family Program Series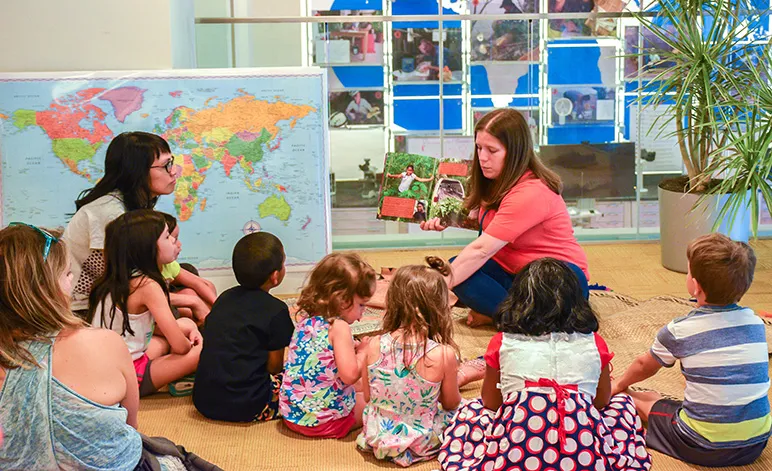 The World & Me
Story time with a science twist! During monthly "World & Me" programs, families discover the natural and cultural world and their place in it. Museum educators will lead a program that combines a book reading, create-and-take activities, and a chance to look more closely at the museum's collections. These programs are designed for families with children ages 3 to 8. Advanced registration is required to reserve your spot in this program. Please include the number of people that will be joining you when you register as space is limited.
What happens during a "World & Me" program?
During a "World & Me" family program, families will practice different science skills together through the use of the museum's collections and various free exploration of hands-on stations. Each program will include a book reading, a craft activity, and opportunities to learn through play.
No programs are scheduled at this time.
Family Days
Discover the natural and cultural world and your place in it during Family Days at NMNH, happening throughout the year. Visitors of all ages get the chance to connect to natural history topics through interactive activities, crafts, demonstrations and conversations with scientists.
No programs are scheduled at this time.
Workshops
Explore natural science and culture by sharing ideas, learning skills, and creating together.
No workshops are scheduled at this time.
Special Programs
See all events scheduled for Black Birders Week 2022 at the Smithsonian, May 28 to June 3.
Video Programs
Natural History at Home
The exploration of natural history doesn't have to just happen at the museum — it can happen in your home too! Join museum educators as they walk your family through science skill-building activities, read science and nature books, and introduce ways to explore the natural world and collections.