Smithsonian National Museum of Natural History
Optical Imaging Laboratory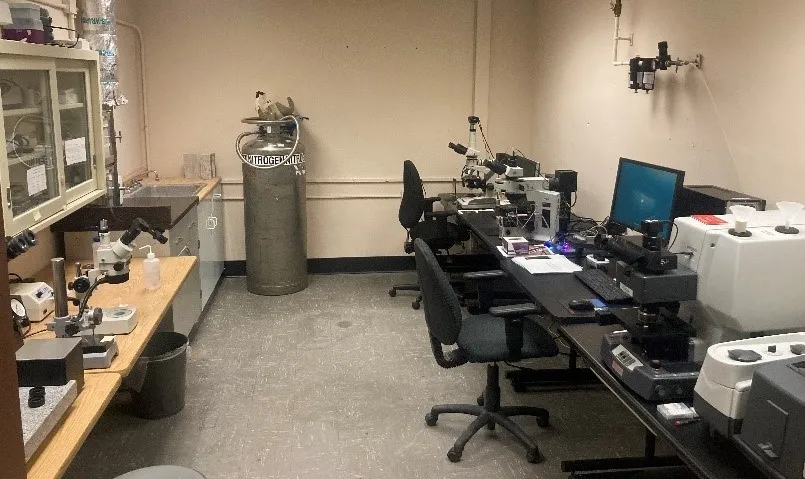 The Optical Imaging Laboratory includes multiple petrographic and stereo microscopes. These microscopes are equipped with camera systems and imaging software including a Nikon DS-Fi3 camera paired with Nikon's Elements software package. One microscope is also equipped with a custom motorized stage adapted to create automated photo mosaics of samples. In addition to these microscopes the lab is also equipped with a Thermo Fisher Continuum FTIR microscope for transmitted and reflected FTIR analysis, a Luminoscope for cathodoluminescence (CL) imaging and a fluid inclusion microscope with heating/ cooling capabilities to image inclusions at various temperature conditions.
Equipment
Nikon and Olympus petrographic microscopes equipped with cameras.

Stereo Microscopes

Thermo Fischer Continuum microscope with MCT-A and MCT-A High Res detectors coupled to a Nicolet 6700 benchtop analytical FTIR spectrometer.

ELM-3R Luminoscope for CL imaging.

Fluid inclusion microscope with heating and cooling stage.
Gallery