Smithsonian National Museum of Natural History
Image

DEPARTMENT OF BOTANY
Women Support Staff of the US National Herbarium
Women Support Staff of the US National Herbarium
Historically women have had a heavy presence in museum work most notably in illustration, research assistance, and collection management. More recently collections work has expanded to include digitization, outreach, administration, and library and information resourcing, as well as fulfilling everyday department tasks. Today, women comprise 67% of the support staff in the Department of Botany, while holding only 25% of the curatorial positions. During National Women's History month, we highlight the women support staff of the US National Herbarium.
MaryAnn Apicelli - Administrative Support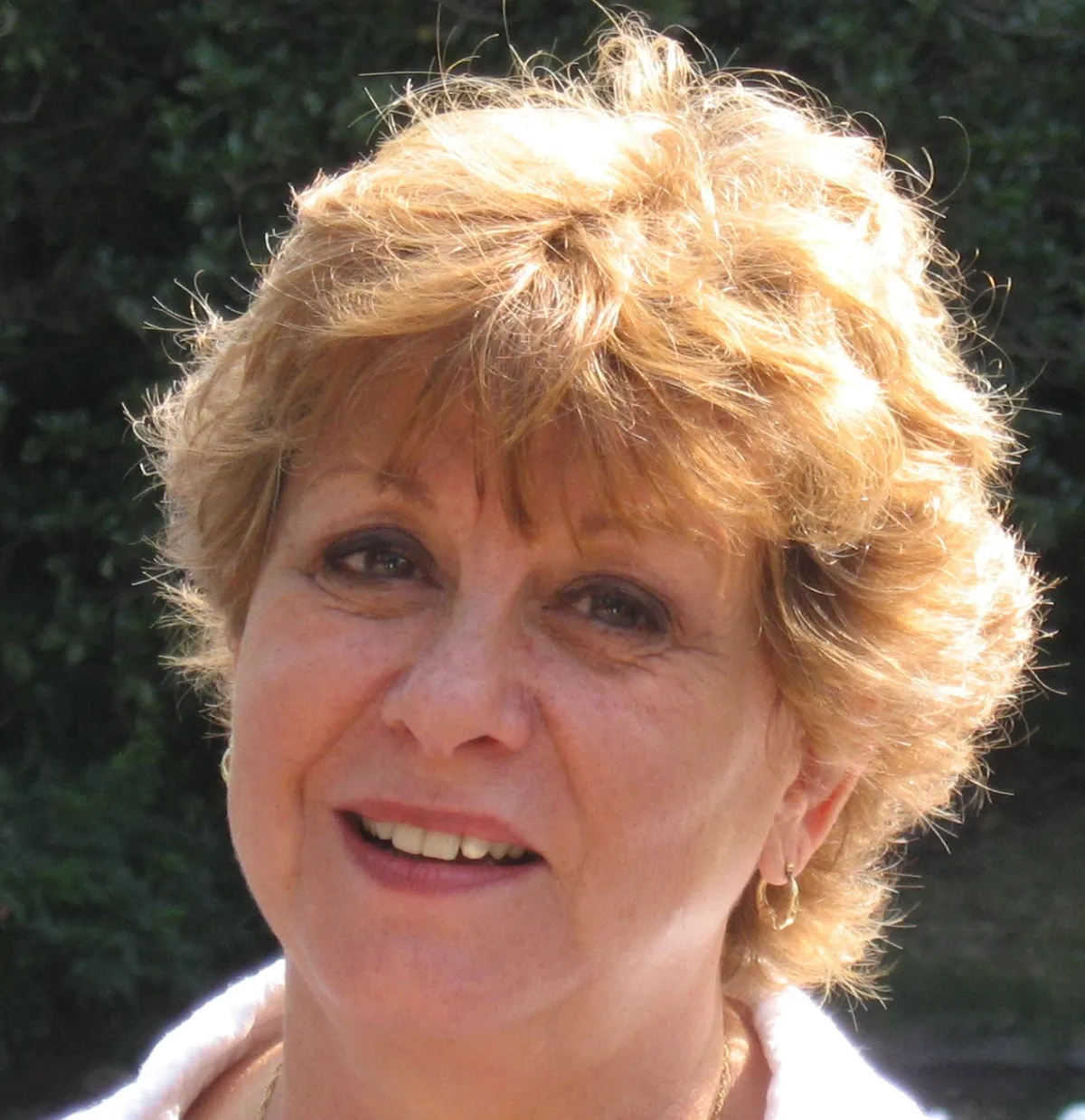 MaryAnn has worked in the Department of Botany as an Administration Specialist since January 2001. Prior to this, she worked for over 20 years in medical administration and medical assistance in both the federal and private sector. Her federal work began at the DeWitt Army Community Hospital, Fort Belvoir, Virginia in the Radiology Department as a transcriptionist, and later as an administrative support assistant (and frequently as a medical assistant) to the Chairman of the Department of Family Practice Residency Program. For a short time she worked for a private practitioner as a Physician Liaison, an Emergency Room Physician Recruiter, and as a Practice Manager. Considering returning to the federal government, a friend and patient suggested the Smithsonian because of its mission and her interest in science. She only applied to Smithsonian positions and was eventually hired by Dr. John Kress. She has remained in the department ever since. MaryAnn is very proud of her time in Botany sharing that her position allows her to do everything except the science, from calling the plumber to fix a leak, to being the point of contact for foreign visitors trying to maneuver through the department and museum. These days MaryAnn loves to teach water exercise classes, cook and bake with her granddaughter, and spend time with her two grown daughters.
Robin Everly – Botany Librarian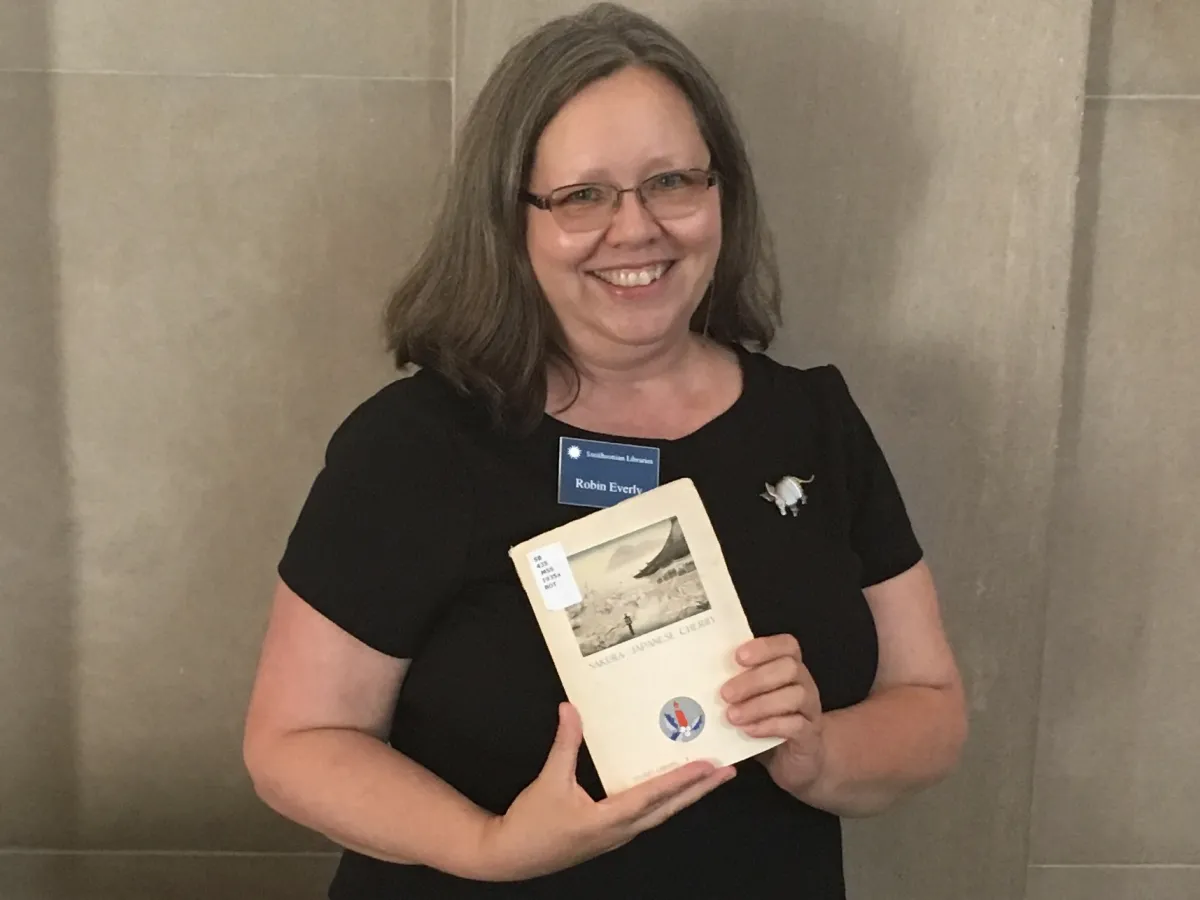 Since 2008, Robin has managed the Botany and Horticulture Library located within the Department of Botany, used primarily by Botany and Smithsonian Gardens staff. This is one of the 21 library branches in the Smithsonian Libraries and Archives system. Robin has worked with Botany staff on several projects assisting with literature searches related to their research. She routinely helps NMNH botanists and curators with their information requests, however, her assistance extends to graduate students, museum specialists, collections staff, research associates, and herbarium visitors. She is a current member of the Botanical Society of Washington currently organizing the monthly meetings and seminars virtually (previously meetings were held on site at NMNH). Robin has over 30 years of experience in the science information field with previous jobs at the National Cancer Institute, just out of college with her bachelor's degree in zoology, then as a database indexer at the National Agricultural Library. And after receiving her M.L.S., she worked as the horticultural librarian at the U.S. National Arboretum Library. She enjoys writing and has published book reviews, and has written short articles for the newsletters The Plant Press and Council on Botanical and Horticulture Libraries (CBHL), and blog posts for Smithsonian Libraries' Unbound and the Biodiversity Heritage Library blogs. In her spare time she enjoys observing nature, walking, traveling, and is a big podcast listener. 
Erika Gardner – Core Collections Management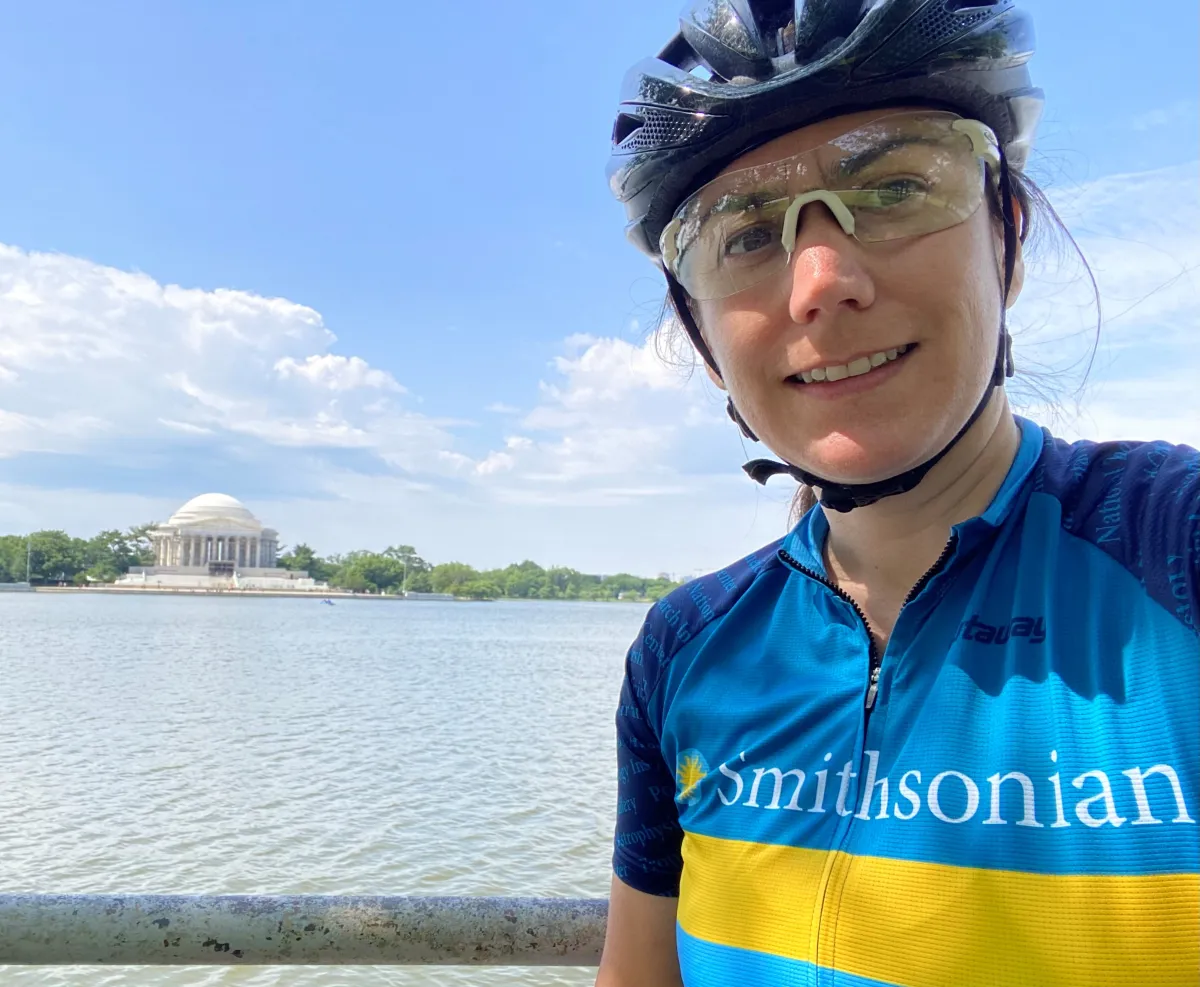 Since 2015, Erika has worked as the collections acquisition manager in the Department of Botany. Originally from Southern California, she completed a B.S. in Biology from California State Polytechnic University, Pomona, and a M.S. in Botany from Claremont Graduate University/Rancho Santa Ana Botanic Garden. Erika oversees all of the incoming and outgoing gift and exchange specimens for the herbarium. She also supervises a crew of 25+ volunteers who are primarily responsible for preparing all newly mounted specimens that come into the department, around 10,000-12,000 a year. Erika is enthusiastic about cycling and solely bike commutes to work, 25 miles roundtrip. Her weekends are filled with long bike rides (60-100 miles) while examining and exploring the outdoors.
Rose A. Gulledge – Research and Collections Support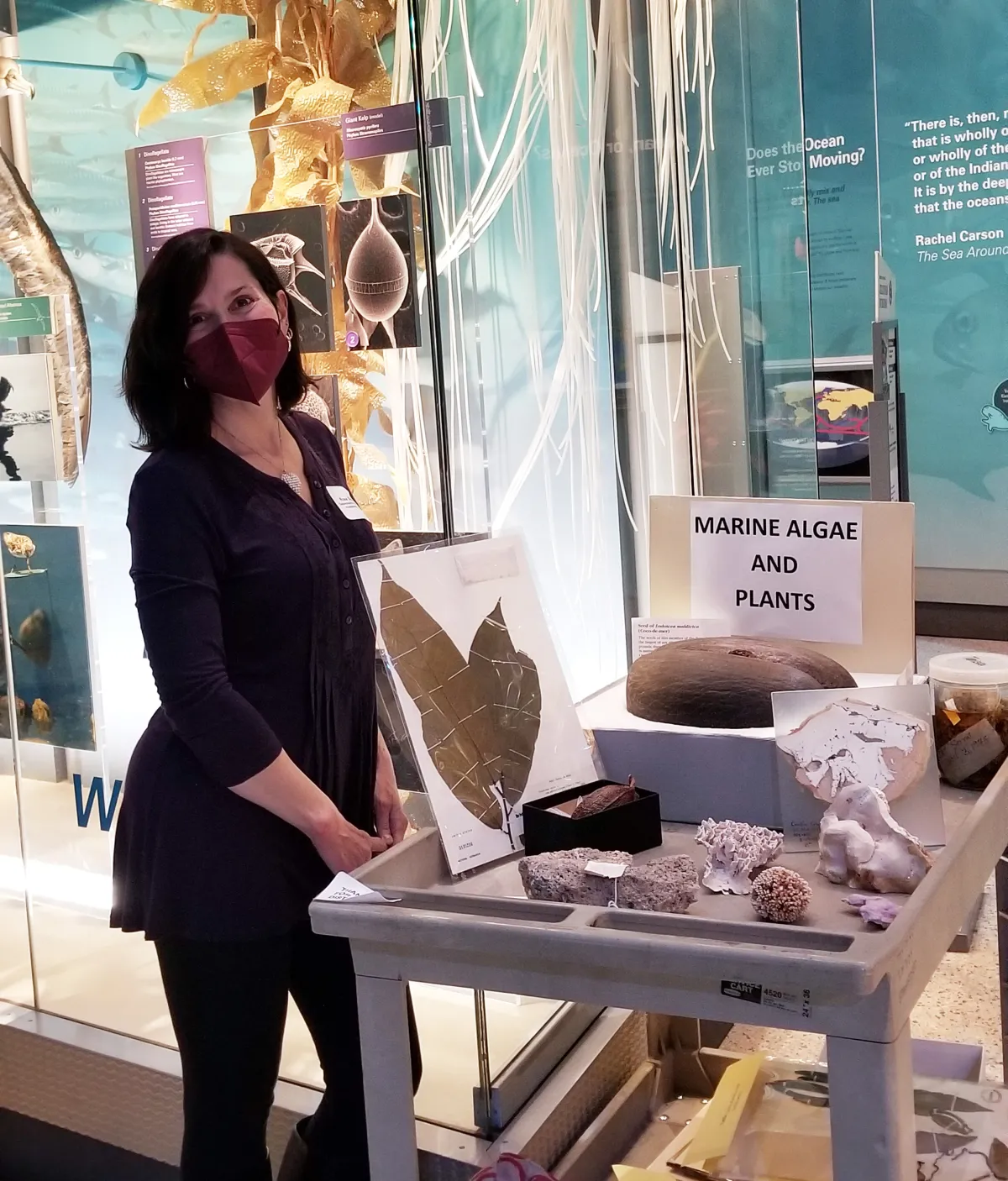 Rose has worked in NMNH for over 30 years splitting her time as a research assistant for both the Department of Botany and Invertebrate Zoology. Her first position was as a technician sorting field samples at the Smithsonian Oceanographic Sorting Center (SOSC) at the Museum Support Center (MSC) working in the benthic invertebrate section. Rose's background in phytoplankton ecology took her to the Smithsonian's Carrie Bow Cay Marine Field Station in Belize to collect tropical dinoflagellates which led to the publication, Identifying Dinoflagellates (Faust and Gulledge 2002). She was also involved in the Indian River Decapod Survey collecting crustacea specimens in Florida at the Museum's Marine Station at Ft. Pierce. Other projects led her to do SEM work on toxic dinoflagellates, Theobroma leaf surfaces, and hermit crab appendages. Rose currently assists Dr. Laurence Dorr whose research is centered on the systematics of Malvales. She prepares scientific plates, maps, and designs PowerPoints. She copy-edits manuscripts and manages specimens for systematic and floristic projects. She has mentored college interns, hosted visitors, and sponsored volunteers assisting them with museum collections and research datasets. Rose enjoys baking (and sharing her creations), walking, art and science exhibits, and hunting for great coffee shops wherever she travels.  
Carol L. Kelloff – Research and Collections Support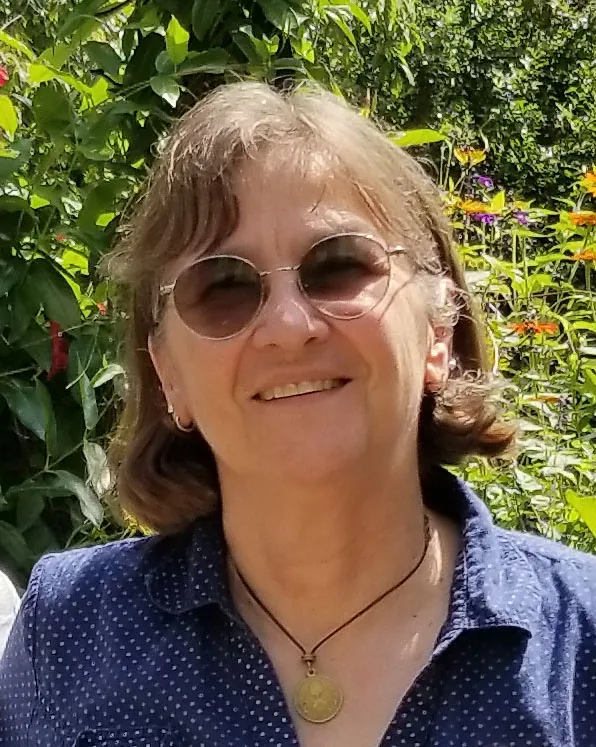 Carol has worked in NMNH for over 35 years. After graduating Elmira College, she started her master's degree at George Mason University while volunteering in the Department of Botany. She later was hired and became the Assistant Director to the Biological Diversity of the Guiana Shield (BDG) Program under Dr. Vicki Funk where she handled budgets, travel, procurements, personnel actions, plant processing, and anything else that came across her desk. Carol completed her Ph.D. while working full time and doing fieldwork in Guyana. In 2006 she took on the role of research assistant with Dr. Vicki Funk and worked in the molecular lab on various tribes in the Daisy Family (Compositae) resulting in several publications. Carol is now a curatorial assistant in charge of the Compositae family shifting this collection out of the old Della Torre & Harms system to the new APG4 system. Carol enjoys fieldwork and continues collecting plants in the eastern United States, is the Archivist for the Society for the Preservation of Natural History Collections (SPNHC), loves travel, works on the family genealogy, collects stamps, and has a few other crazy hobbies.
Nancy Khan – Research and Collections Support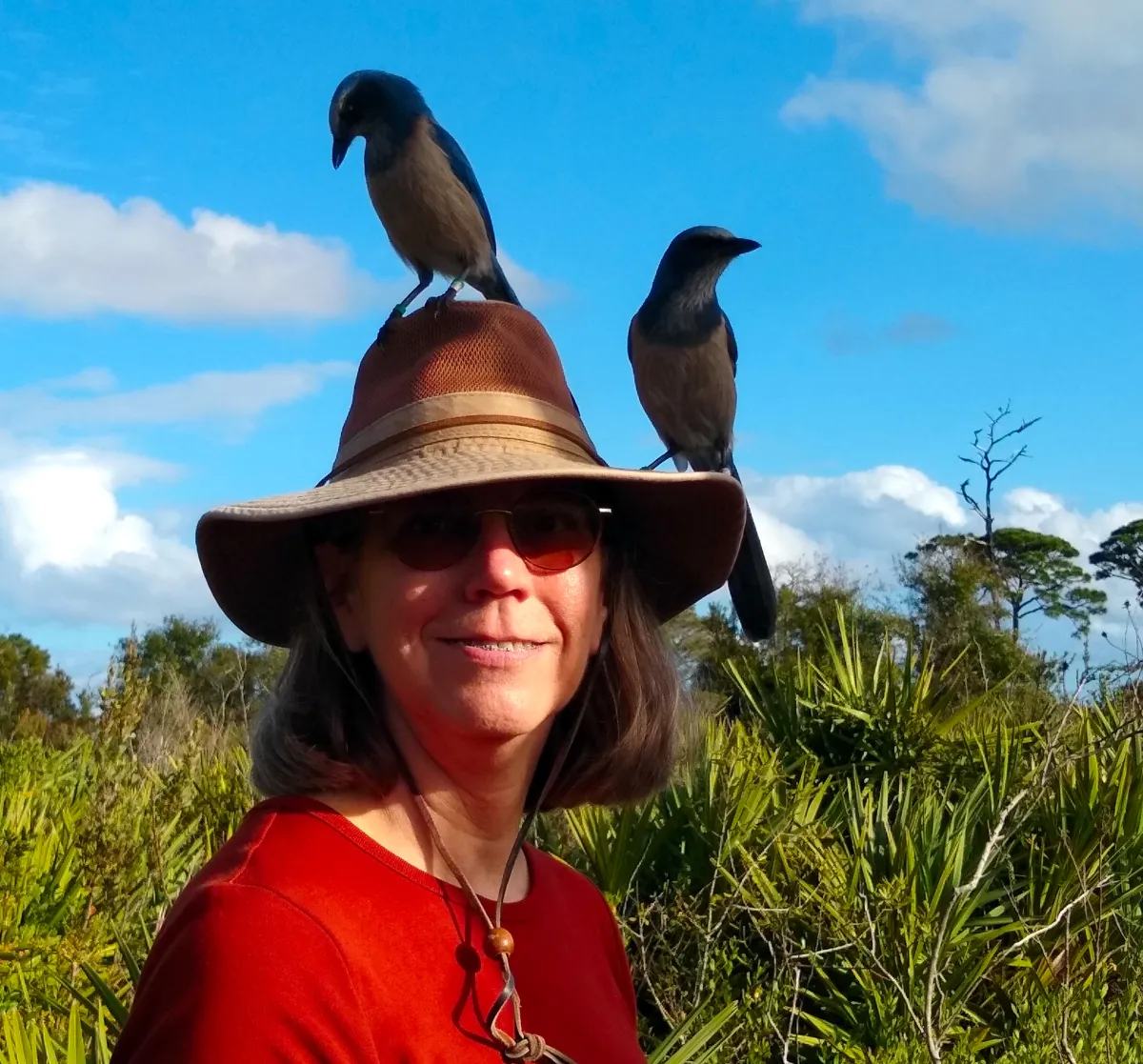 Nancy has been with the Department of Botany since 2010. She is currently engaged in the management of collections from the Pacific Islands that are held in the US National Herbarium, as well as research dissemination and program development for the Pacific Botany program. Most recently, she has contributed to the publication of two comprehensive Floras - Marquesas and Samoa. Nancy joined the Smithsonian in 2008 as a Research Technician in the Forest Ecology Lab at the Smithsonian Environmental Research Center (SERC). While at SERC she coordinated research activities as part of the HSBC Climate Partnership to study the impact of climate change on temperate forests. Prior to working at the Smithsonian, she developed citizen scientist initiatives and contributed to inventorying and monitoring surveys while serving as a field botanist for the National Park Service. Nancy is an avid gardener, enjoys biking and travel, horseback riding whenever possible, and lately, bird watching.
Ingrid Lin – Digitization and Data Management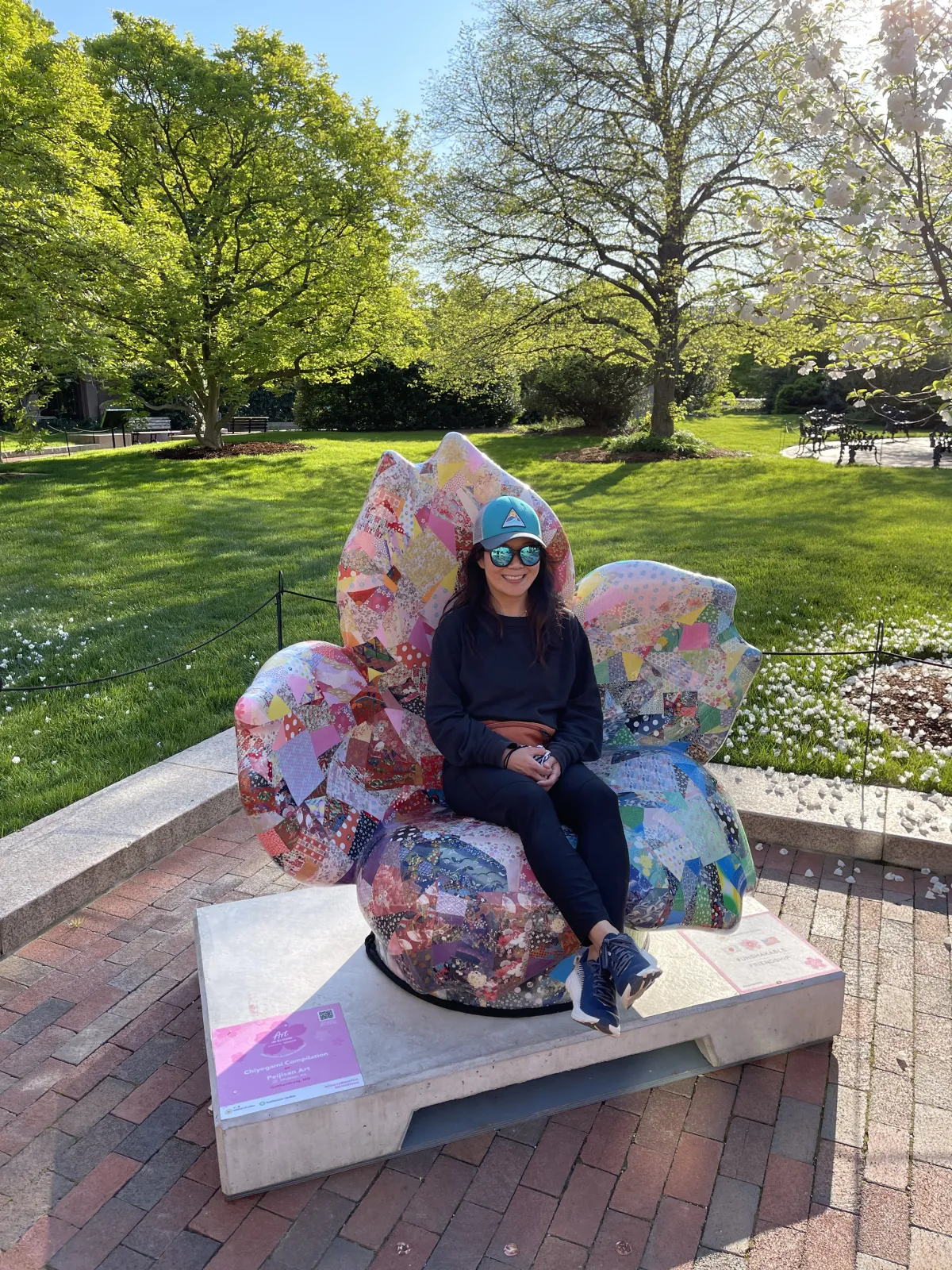 Ingrid joined the Department of Botany in 2002 soon after finishing an internship at the National Gallery of Art's film program. Before moving to Washington DC, she lived in southern California where she attended the University of Southern California (undergraduate) and the California Institution of the Arts (graduate) studying film and fine arts. Her dream job was to work in a museum as a conservator-restorer which led her to the NMNH. She was initially offered a slide collection inventory project, but that lasted only one afternoon. Because of her background in film, Ingrid was asked to photograph herbarium sheets. She accepted the position and never left. She still continues to preserve the herbarium collection through digital photography. Her other responsibilities include handling all multimedia needs for the department, serving as the main contact for inquiries on specimen images and image copyright, and importing images and data into EMu, the museum's collections management database. She especially enjoys photographing bulky specimens, such as cacti, which are quite stunning. Ingrid enjoys walking, kayaking, and spending time with her rescue dog, Britt, as well as family and friends.
Sue Lutz – Acting Core Collections Manager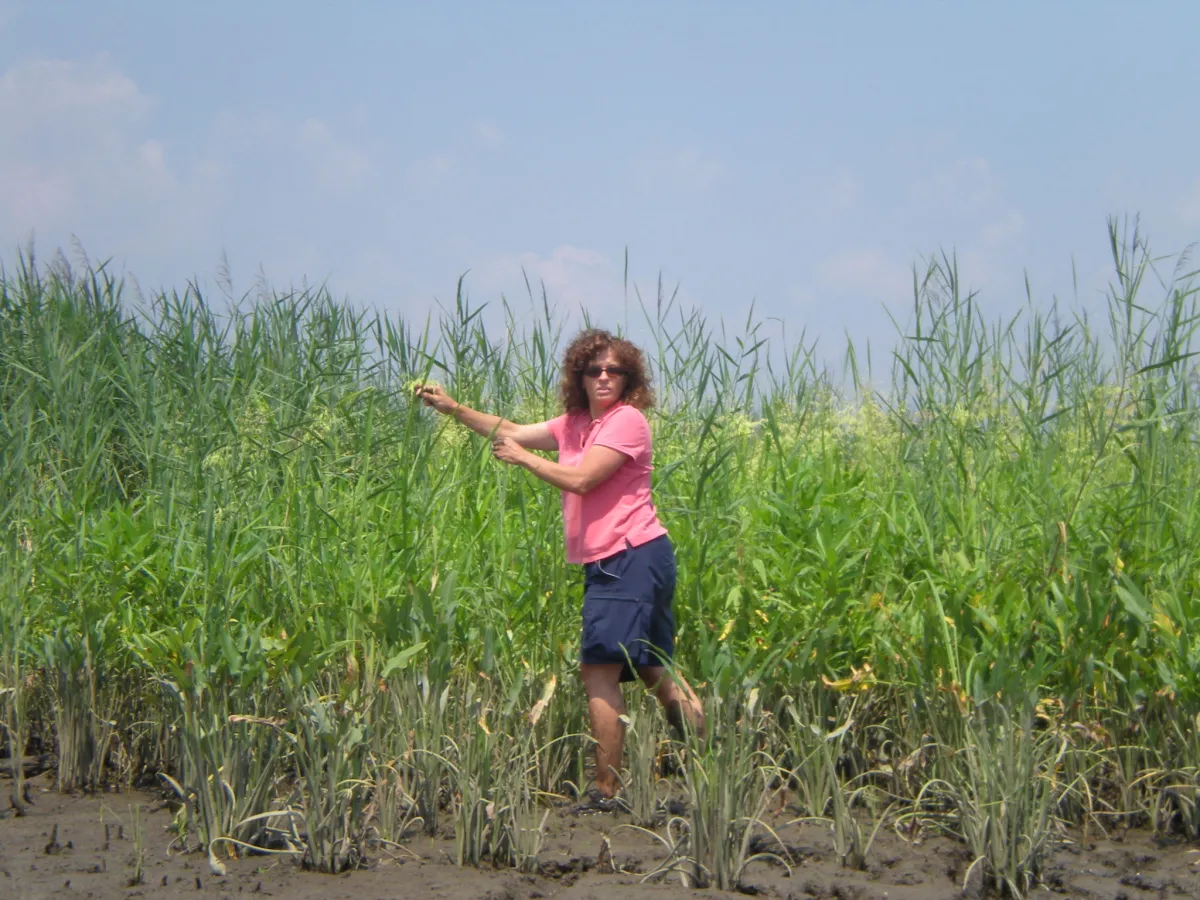 Sue has worked at the NMNH for over 35 years. Her career began on the Smithsonian research vessel Marsys Resolute working on an ecosystem analysis of Gouldsboro Bay, Maine. For three years she lived and worked on the ship doing field work on a mariculture project in the far eastern Bahamas and the Turks & Caicos Islands. Her work and positions in the Department of Botany have varied over the years including managing marine field site logistics, mesocosm modeling of marine and estuarine ecosystems, and research assistance to several curators. The research specialization varied from coralline algae, lichens, and the higher plant families (Vitaceae and Araliaceae). Much of this assistance involved field work and processing of collections, as well as lab work, in particular, microanatomy with scanning electron microscopy. Today she serves as the acting Collections Manager and has been in that role for several years. In her spare time she enjoys travel, perfecting her vegetable garden, and finding the perfect beach with a good book in hand.
Sylvia Orli – Digitization and Data Manager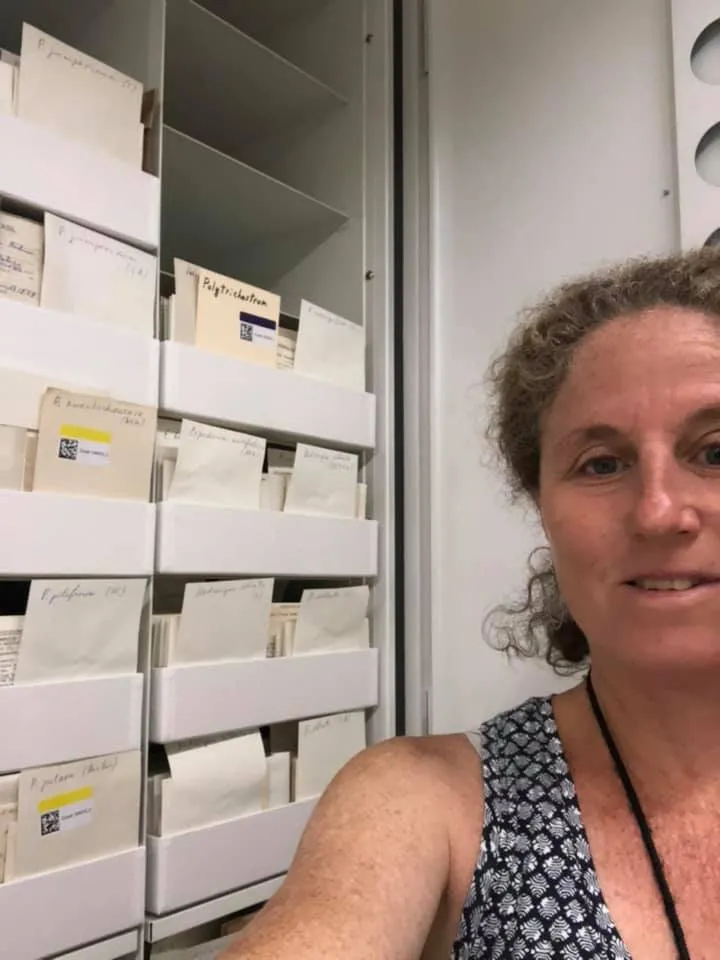 Sylvia has been working in NMNH for almost 30 years. She started her Smithsonian career in the Division of Birds as a field worker studying the Breeding Bird Survey plots of the Appalachian Mountains. After this position ended, she worked as a technician in the Division of Mammals before being hired in the Department of Botany. Sylvia has worked on all sorts of interesting projects while in Botany, including studying pollen grains, creating a Flora of the Washington-Baltimore Area, designing websites for the department, and lastly and most recently, digitizing the entire herbarium. And this project is almost done, 4+ million records! At home, Sylvia likes to hike and bike with her family, play tennis and pickleball, work in the garden, and do crossword puzzles with her two cats (they aren't much help).
Alice R. Tangerini – Botanical Illustrator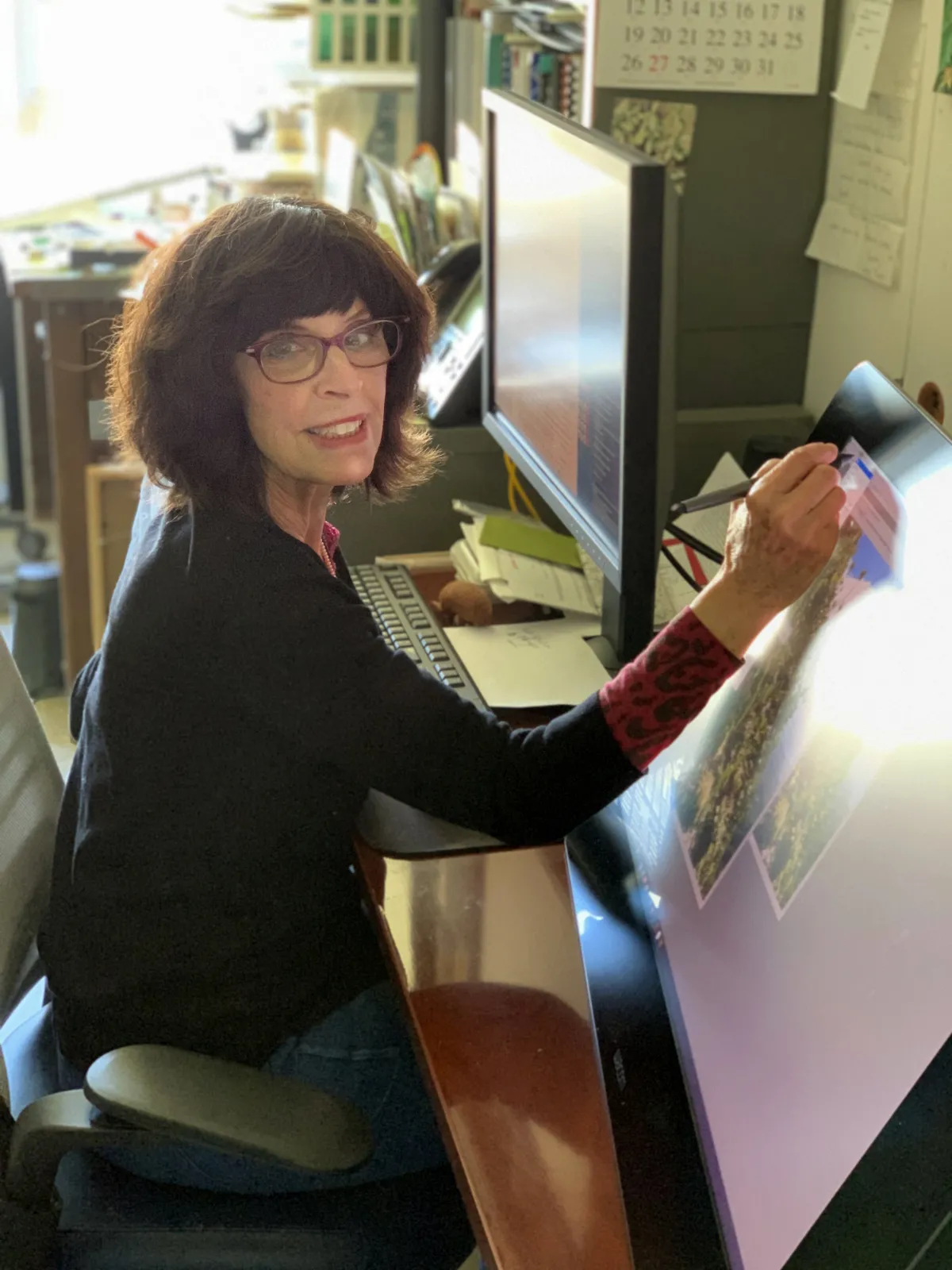 Alice began working in the Department of Botany in 1972 as a Botanical Illustrator. Using mainly herbarium specimens as the resource material, her illustrations portray the species in a realistic manner with reconstruction to remove the artifacts of drying and physical damage. To date, she has made over 1000 illustrations of plant specimens in pen and ink and graphite, and more recently, in digital media for publications for the department's research scientists and associates. Her examination of a proposed new species of bromeliad resulted in a newly written description, and the species Navia aliciae was named in her honor by authors Lyman B. Smith and Harold Robinson. Alice also manages and curates the Botanical Art Collection in NMNH.
Alice has been published in numerous journals, monographs, and floras and nature books. Her work has been exhibited in Annual Exhibits for the Guild of Natural Science Illustrators (1976-2019), in the traveling exhibits Losing Paradise, (2009) and Botanical Art Worldwide: America's Flora for the American Society of Botanical Artists (2017-2019). She began teaching classes in botanical and scientific illustration in 1976 which she still continues. Alice has received several awards for her illustrations and service, including the "1999 Distinguished Service Award" from the Guild of Natural Science Illustrators, the Award for Excellence in Scientific Botanical Art from the American Society of Botanical Artists (2008), and the Jill Smythies Award of the Linnean Society for excellence in botanical illustration (2020). In addition to the permanent collection of the Department of Botany, her work is also in the Hunt Institute for Botanical Documentation, Pittsburgh, Pennsylvania, the Brooklyn Botanical Garden, Brooklyn, New York, and the Italian American Museum, Washington, DC.
Meghann Toner – Core Collection Management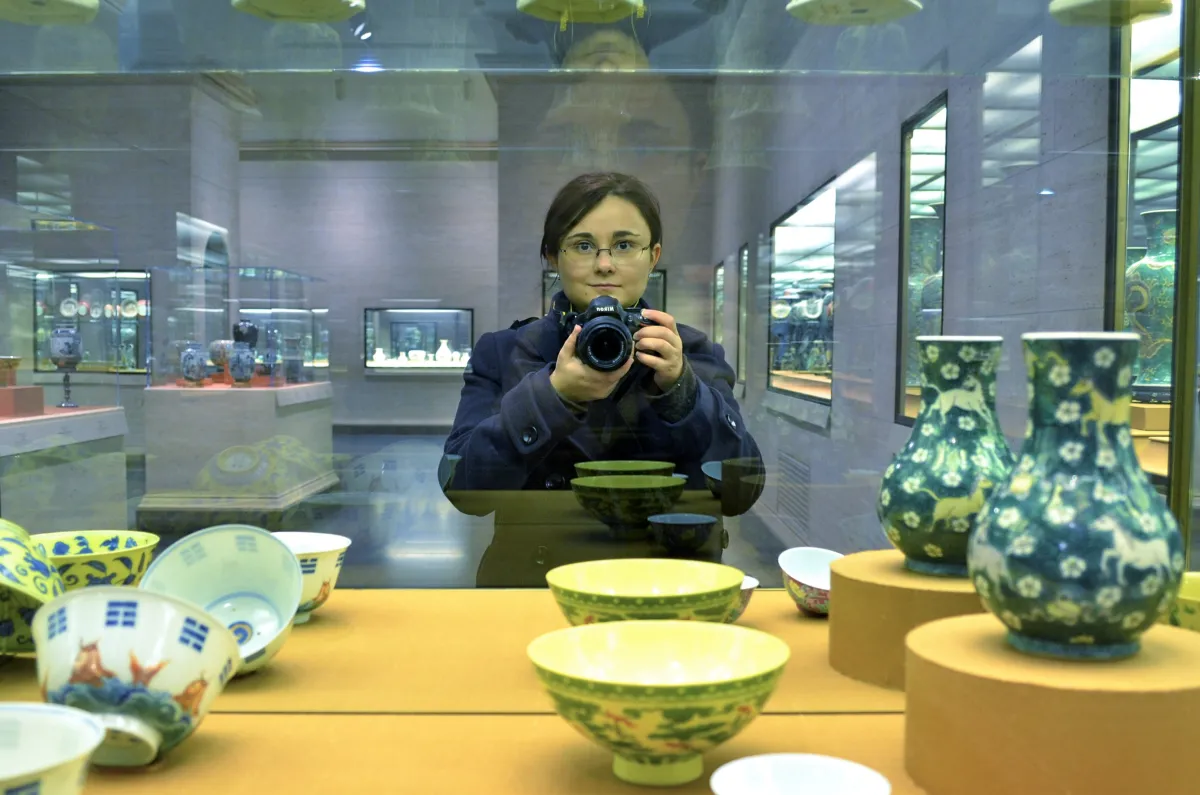 Meghann has been a part of the Core Collection Management team in the Department of Botany for almost ten years. She moved to Washington, D.C. from Colorado where she was a Herbarium Database Specialist at the Denver Botanic Gardens, The Kathryn Kalmbach Herbarium of Vascular Plants (KHD), and the Sam Mitchel Herbarium of Fungi (DBG). She attended school at the University of Colorado, Boulder, and the University of Leicester, U.K. Meghann's responsibilities include processing outgoing loans to researchers around the world and managing the return of collections, handling over 10,000 specimens a year. Once back in the department, these specimens need a place to be stored, and she helps oversee space in the herbarium for the 4+ million objects in the collection. Meghann also assists research visitors navigate the collections in the herbarium and helps find them the perfect work station near their research groups. Of all the plant families, she is especially fond of Cactaceae and Solanaceae.