Smithsonian National Museum of Natural History
Recovering Voices Outreach
Recovering Voices is committed to engaging the interested public through symposia, workshops, conferences and seminars. Throughout the year our events are hosted in a variety of venues including NMNH's Q?rius, NMAI's Rasmuson Theater and other locations around Washington, DC.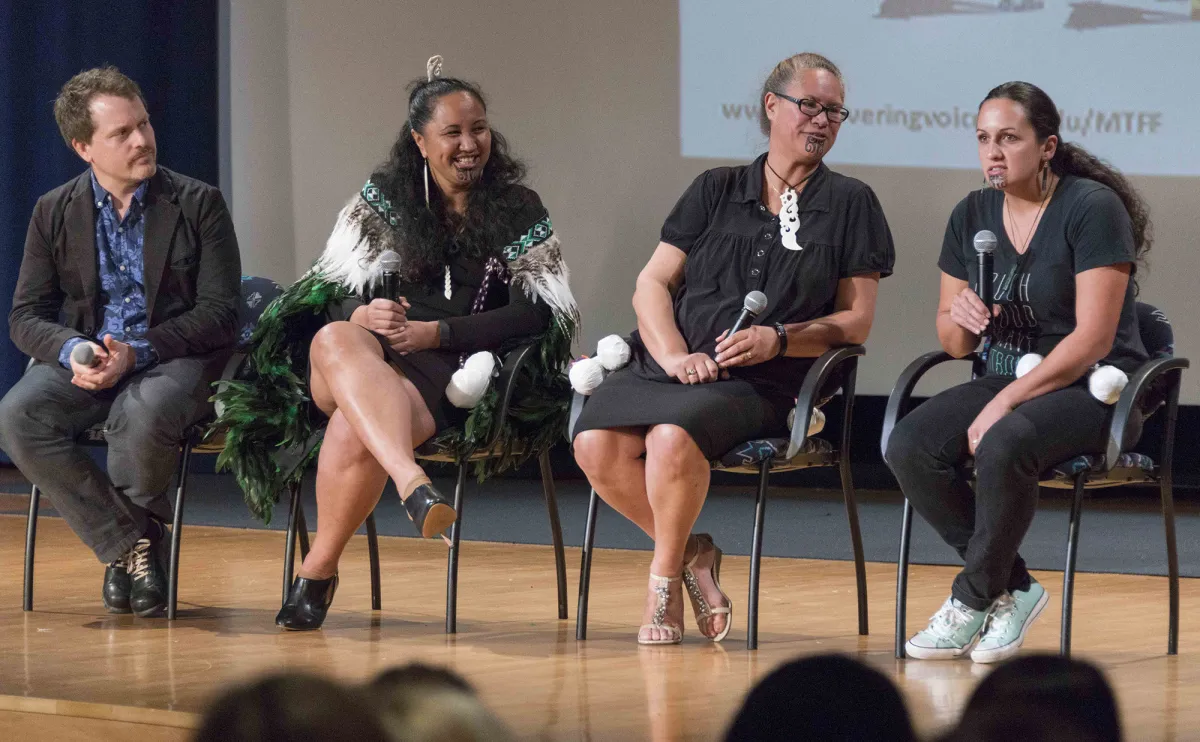 The Mother Tongue Film Festival is a collaborative Smithsonian annual event, initiated by the Recovering Voices Program of the National Museum of Natural History.  This multi-day event celebrates the United Nations International Mother Languages Day (February 21) by showcasing recently produced feature and short-length films about the cultural richness of Indigenous and endangered languages.
The RV Seminar Series focuses on language and knowledge studies in a variety of fields including linguistics, biology, anthropology, and social geography. The series is free and open to the public and some seminars are shared on the web. 
The RV Ethnographic Film Series is open to the public and is intended to help highlight NMNH's ethnographic film collections in the Human Studies Film Archives. Each film presentation hosts resident and local experts who can help contextualize the film for viewers.