Smithsonian National Museum of Natural History
The Arctic Studies Center (ASC) has an office in Anchorage, Alaska, where Native peoples, scholars and museum staff work together on a broad range of collaborative research, exhibitions and educational programs. The ASC Alaska Office is located at the Anchorage Museum at Rasmuson Center.
History and Mission
The National Museum of Natural History is home to many thousands of objects that represent the cultural heritage of Alaska's diverse Native peoples, including clothing, tools, basketry, carvings and ceremonial art. In 1993, the Arctic Studies Center opened an Alaska regional office at the Anchorage Museum of History and Art to make these resources more accessible to Alaska Natives and to Alaskan scholars.
In addition to exhibitions and field studies, the Alaska office of the Arctic Studies Center works with the University of Alaska and with Alaskan museums and cultural centers to offer lectures, workshops and courses in cultural research and museum skills. A wide range of internship and fellowship opportunities are available. Contact us for more information.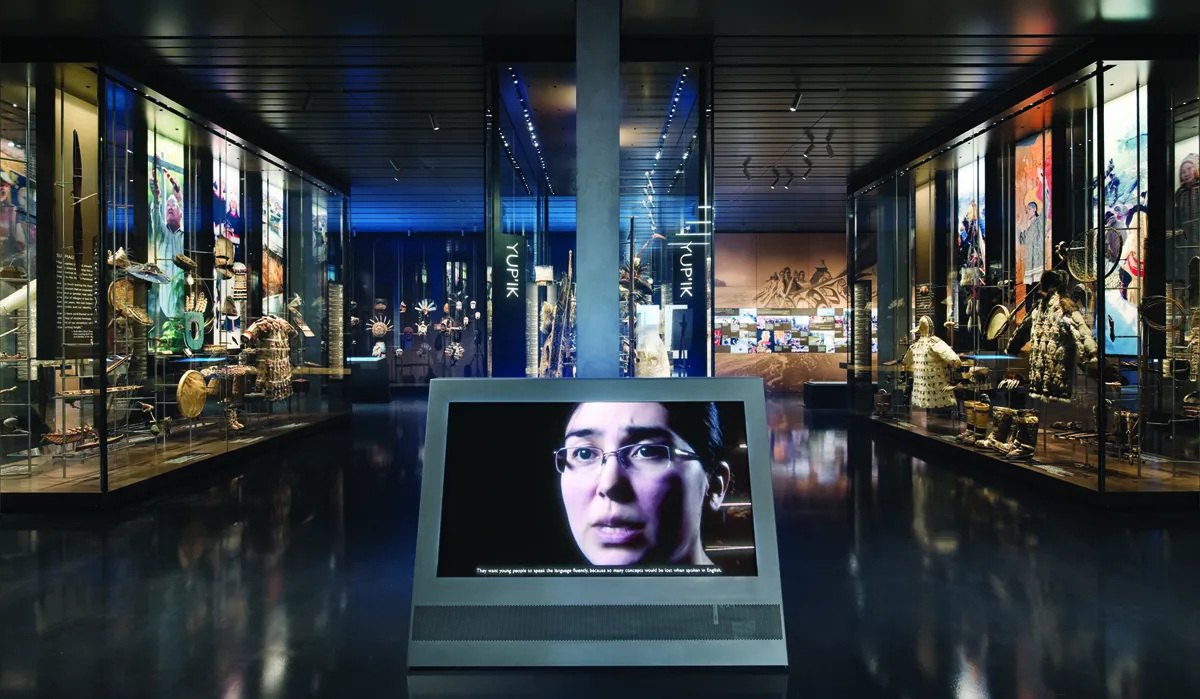 This exhibition includes more than 600 Alaska Native objects, on loan from the Smithsonian collections to the Arctic Studies Center at the Anchorage Museum. The objects were selected and interpreted in collaboration with Alaska Native experts. During their stay in Anchorage, these treasures are an integral part of ongoing research and educational programs with Alaska Native Elders, culture-bearers, artists and scholars. For videos from these programs and additional educational resources, please visit our Smithsonian Learning Lab site Arctic Studies Center in Alaska.
Contact
Smithsonian Arctic Studies Center
625 C Street
Anchorage, AK 99501
Phone: 907-929-9207
Dr. Aron L. Crowell
Alaska Region Director
Email crowella@si.edu
Or
Dawn Biddison
Museum Specialist
Phone: 907-929-9208
Email: BiddisonD@si.edu