Smithsonian National Museum of Natural History
Image
World Ocean Day
June 8, 2023 
Thursday, June 8, 2023, is World Ocean Day, a global celebration of our ocean — and you can celebrate with the National Museum of Natural History! Join artists and ocean scientists in the Sant Ocean Hall for an exciting series of interactive experiences celebrating our blue planet and exploring all the ways art, science, and community action can connect us to our waterways.
Events
Play Date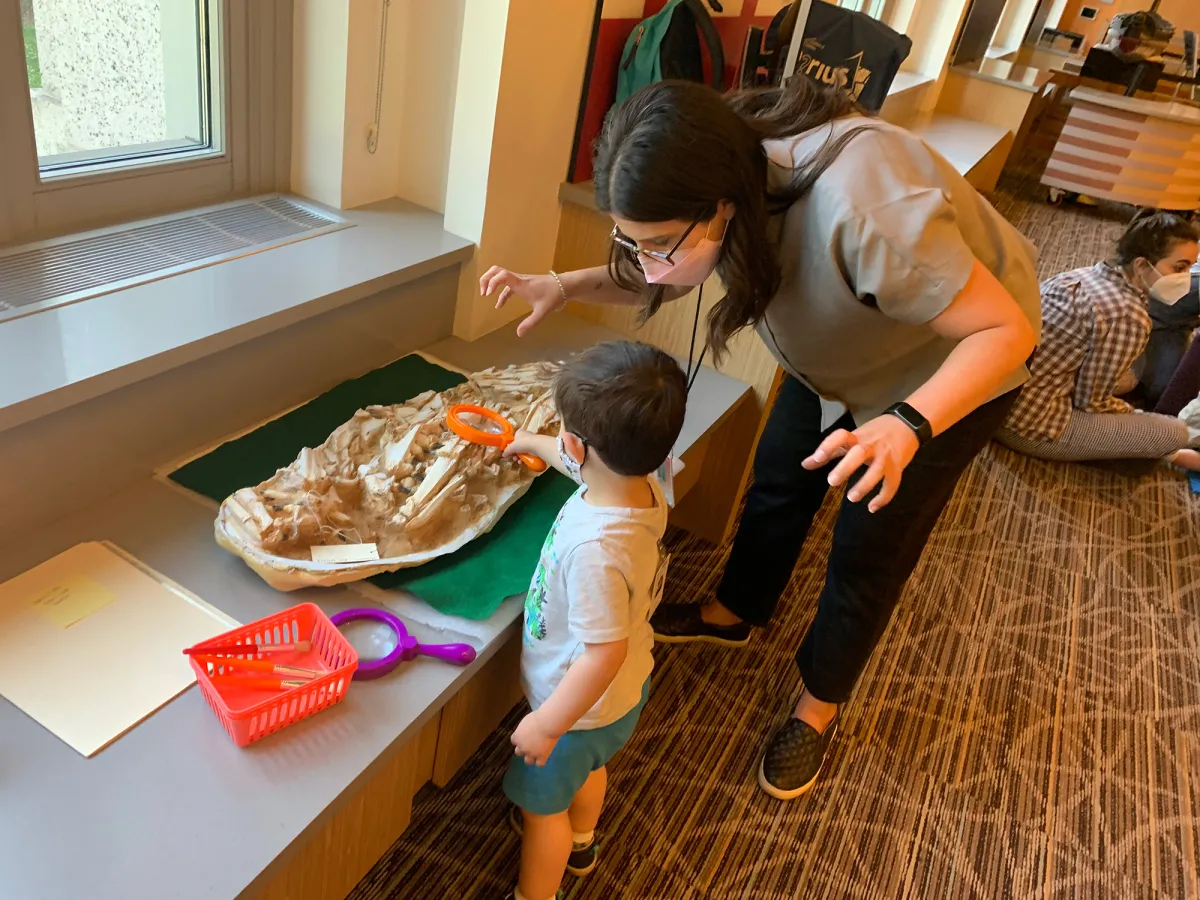 Time: 10:00 a.m. – 12:00 p.m.
Location: Sant Ocean Hall's Explorer Theater
For families
Come celebrate World Ocean Day with Play Date! Together, families will be invited to make observations of different ocean collection specimens, build different ocean landscapes for animals to explore through play, and create their own art inspired by Lindsay Olson's textile artworks. Lindsay's artwork is inspired by sounds and movement within the ocean, and we invite families to get creative in how they will use movement and sound in their own art.
Penguin Puppet Encounters with Alex and Olmsted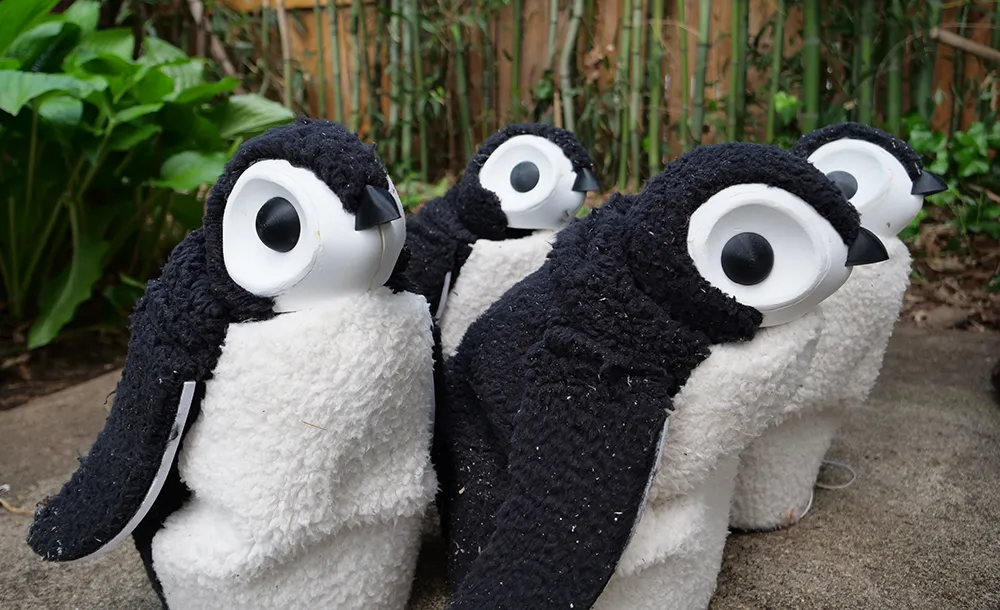 Times: 11:00 a.m. – 4:00 p.m.
Location: Wandering throughout the Sant Ocean Hall
For everyone
Venture into the Sant Ocean Hall to witness a march of penguin puppets and their handlers, award-winning performance duo Alex and Olmsted. Curious visitors will be engaged in up-close encounters with the puppets and their costumed performers as they waddle through the hall. Equipped with penguin facts galore, Alex, Olmsted, and their feathered friends will inspire a spirit of play and imagination in all ages.
Conversation Stations with Scientists and Artists
Times: 11:00 a.m. – 4:00 p.m.
Location: Sant Ocean Hall
For everyone
Come meet some of the amazing people who play a role in stewarding our oceans through research, art, and storytelling. Participants will include:
(Scroll down to view a gallery of art from some of the participants.)
Science on the Sphere: Marine Debris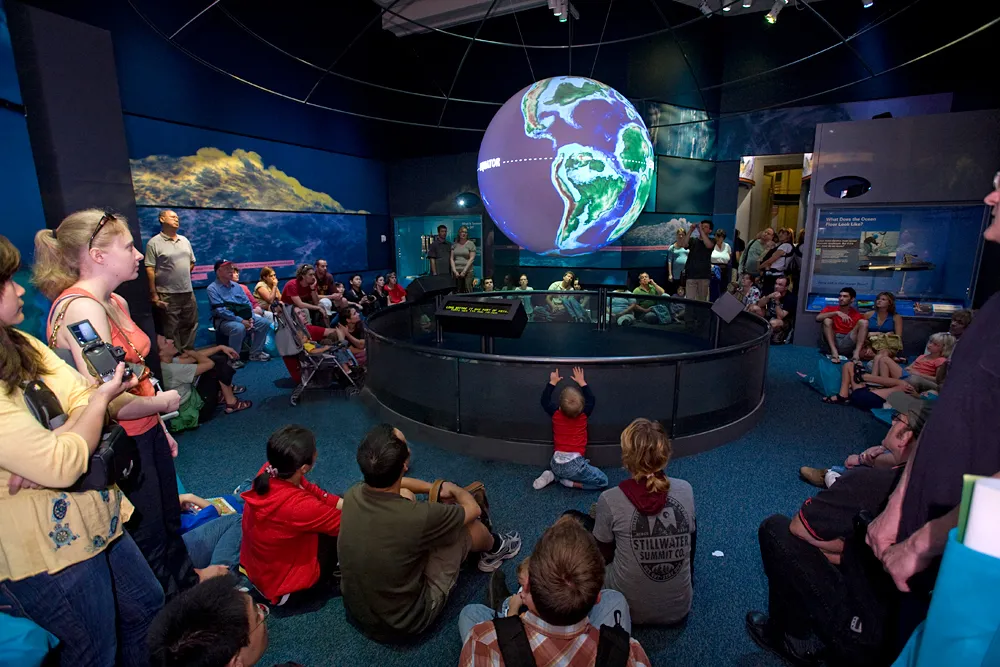 Times: 11:00 a.m. – 12:00 p.m., 1:00 – 2:00 p.m., and 3:00 – 4:00 p.m.
Location: Science on the Sphere in the Sant Ocean Hall
For everyone
Explore stunning interactive visualizations projected on the Sant Ocean Hall's giant globe, as NOAA experts share details about marine debris, how it's affecting our oceans, and how you can help our blue planet. 
Diving into Ocean Animation with Jim Toomey and NOAA
Times: 2:00 – 3:00 p.m. and 3:00 – 4:00 p.m.
Location: Sant Ocean Hall's Explorer Theater
For everyone
Be some of the first audience members to watch NOAA's new animation series, Teek and Tom! The show's creative team will join Jim Toomey, the cartoonist behind the hit comic Sherman's Lagoon, in conversation about bringing their work to life and their view on the important intersection of art and science. Watch, learn, and come ready to ask your own questions along the way!
After Hours Program: Sip & Create with Artist Dwight Hwang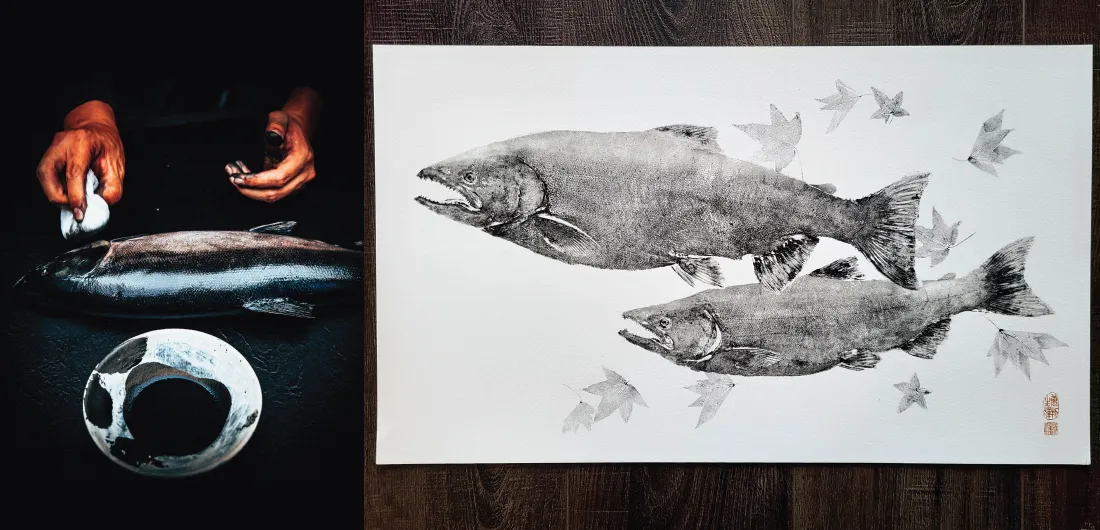 Time: 6:30 p.m. – 8:30 p.m.
Location: Ocean Terrace Café
For adults age 21 and over
This event is sold out.
Gyotaku, or fish rubbing, is a traditional form of Japanese art that began over 100 years ago from a technique fishermen used to record the size of their catch. For renowned artist Dwight Hwang, embracing this classical art in today's modern time is a way to give "life" to the sea and bear emotive witness to the power and beauty of the Pacific Ocean, and the deep and lasting environmental changes that are occurring. Join us for a conversation and printing demo with Dwight Hwang, explore the Sant Ocean Hall, and create Gyotaku-inspired art to deepen your own ocean connections.
Your $30 ticket includes:
2 drinks and light snacks
Access to Sant Ocean Hall after hours
Conversation Stations Artists' Gallery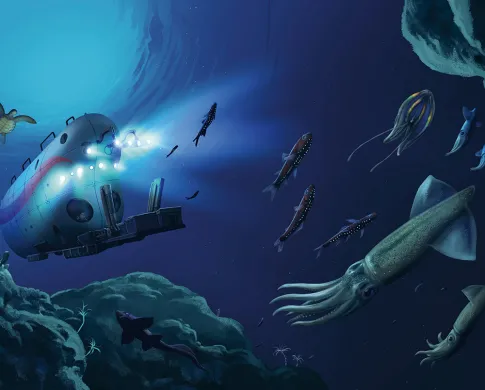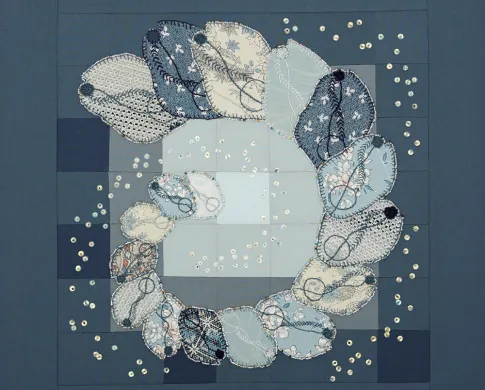 Related Resources
Check out these ocean articles, videos, tours, and collections at your own pace! ​​​​​
(Credit for image at top of page: Teodor Drobota on Unsplash.)