Smithsonian National Museum of Natural History
Image
A World in One Cubic Foot: Discover the Nature that Surrounds You
Introduction
There is a lot of life just outside our door that we never see - in the grass, under rocks, hidden bushes or in the water. Exploring this hidden life or biodiversity is a fantastic way to connect with the natural world while practicing scientific thinking and science skills. One way to do this is to use a Biocube, which allows one to look for the biodiversity in a cubic foot of space. In this activity, explorers build a Biocube out of household items, then use it to investigate nature in a small area just outside their home.
This activity is intended to be done by individuals or family groups while at home. It is modified from Biocubes - Exploring Biodiversity project that has been done by school and youth groups across the U.S. Please watch Biocubes: A World in One Cubic Foot  to get started.
Click to jump to a section:
Or download and print these guides (Word documents):
Activity at a Glance for Teachers and Caregivers
Learning Goals
Get outside to connect with nature
Observe and document the biodiversity that lives near you by looking for hidden life in a cubic foot of space.
Develop science skills, such as making observations, sorting and identifying plants and animals, recording data, drawing conclusions, and creative problem solving.
Time & Resources
The length of time it takes to complete the investigation and the supplies you need are very adaptable depending on interest, time, age, and availability of household items. The investigation can be done all at once, or spread out over a couple of days. Below are recommended times and supplies for each step.
Step 1: Build a Biocube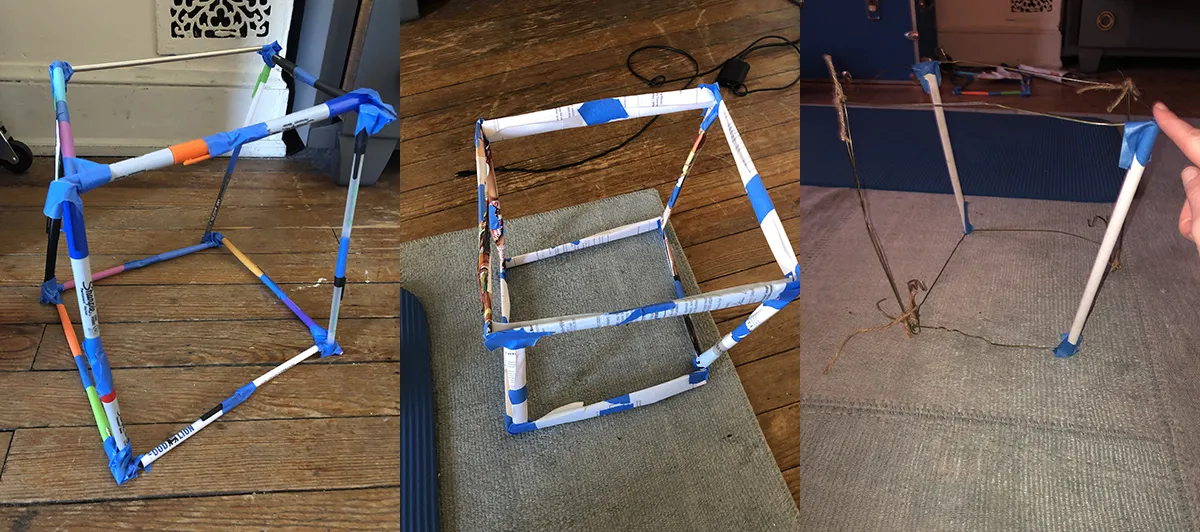 Explorers find household items to build a 12-inch cubic frame that they will place outside to determine where they will collect plants and animals.
Time: 20-30 minutes
Supplies: 
Recording Sheet or paper 
Pencil
Biocube sides = approximately 12, 12-inch-long thin pieces of sturdy material such as aluminum tubes, pencils, PVC, stiff wire, or other creative solution. (See examples in image above.)
Biocube corners = fasteners such as wire, tape, glue, clay, or other creative solution
Optional: Watch Video: Building a Biocube
Optional: Recording Sheet (Word document)
Step 2: Select Your Space and Place your Biocube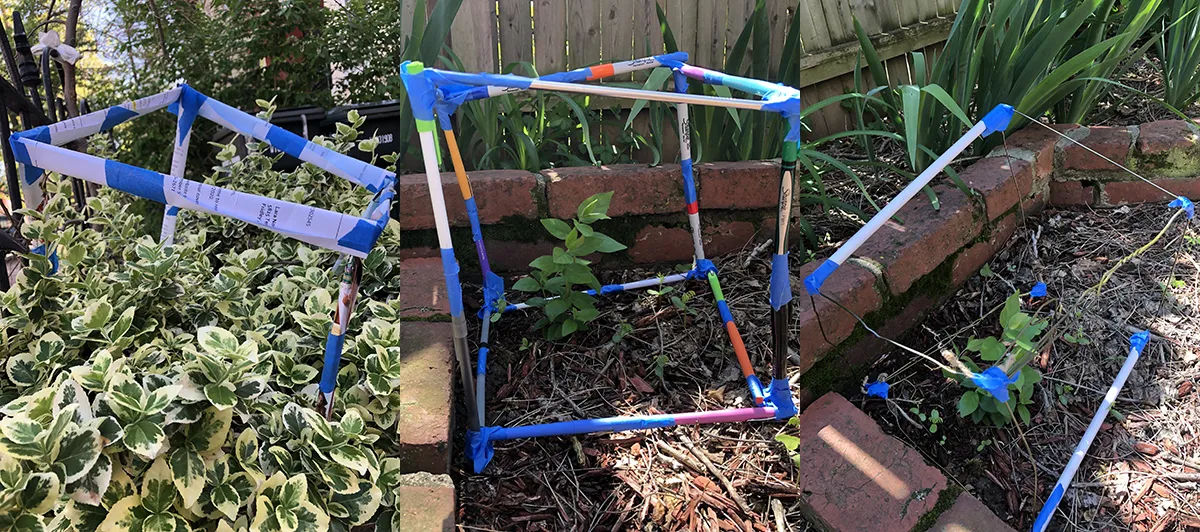 Explorers look around their yard, sidewalk, parking lot, or other outdoor space outside their home to find where they want to place their Biocube. look for areas where they think they can find a lot of different plants and animals, then place their cube. This can be in a tree, halfway underground, on top of grass, at the edge of a stream, or other placement.
Time: 10-20 minutes
Supplies:
Step 3: Observe your Biocube
Explorers spend time observing the life in and around their Biocube sitting quietly from a distance. They then look around inside their Biocube to see what they find. Record observations on the Recording Sheet or own paper.
Time: 10 - 30 minutes
Supplies:
Step 4: Gather Your Collecting & Sorting Supplies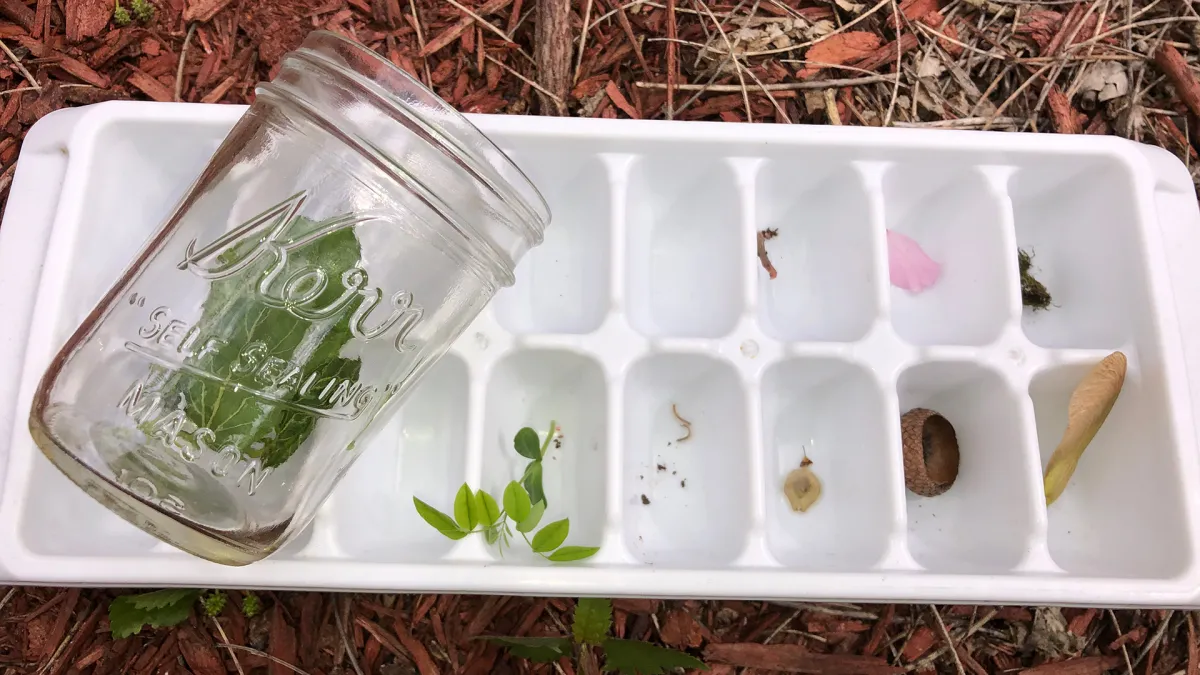 Explorers look for household items that will help them remove their Biocube from its location and to sort all of the plants and animals that they find inside.
Time: 10 - 30 minutes
Supplies:
Buckets, shovels, scoops, nets are helpful for removing the Biocube contents, but hands can also work!
Spoons, tweezers, ice cube trays, cups, plates, bowls are helpful for sorting the plants and animals found.
Step 5: Explore Your  Biocube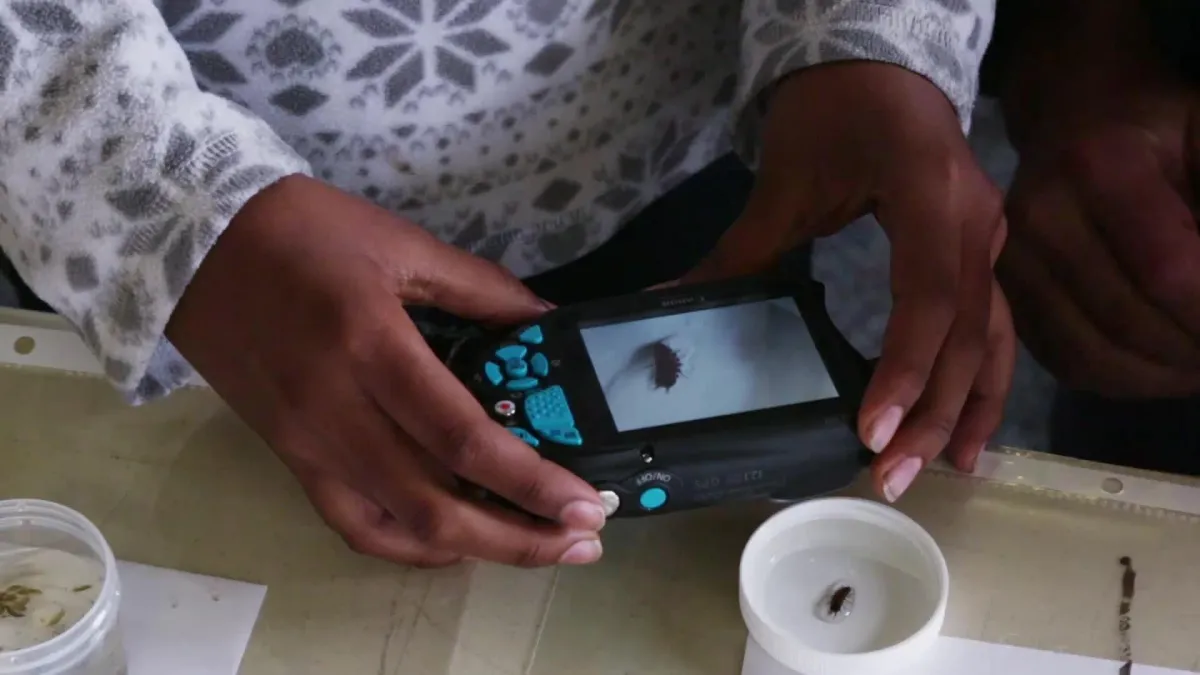 Explorers remove the contents of their Biocube so that they can sort through it looking for plants and animals.  They sort what they find by putting similar types of plants and animals together in a container that they can then count and identify.
Time: 30 - 120 minutes
Supplies:
●    Use the resources collected above.  Explorers may need to improvise and do some problem solving as they work. This is GREAT and an important part of science.
●    Depending on interest and age, explorers can identify what they found using general categories such as worm, beetle, grass, flower, or more specific identifications to genus or species name. Apps such as iNaturalist (https://www.inaturalist.org) and Seek (https://www.inaturalist.org/pages/seek_app) allow explorers to take a picture and have a community of experts help identify it. Other websites and books on species identification are another great resource.  If you have no access to identification guides, stick with the general categories.
●    Use the Recording Sheet or paper to record the plants and animals they find.
●    Optional: Phone or camera to take pictures.
Step 6: Share
Explorers name and count what they have found and share what they learn.
Time: 20 - 60 minutes
Supplies:
●    Paper and pencil
Explorer Directions
What type of nature is living just outside your home? Step outside and find out!
Your quest is to discover what types of plants and small animals are living near you using a Biocube. A Biocube is a cubic-foot-square frame that you can place anywhere you want to investigate – in a tree, on top of grass, halfway in water, you name it. You will collect, identify, and return the life that you find, getting a chance to investigate the question, "What kind of life can you find in one cubic foot of space?"