Smithsonian National Museum of Natural History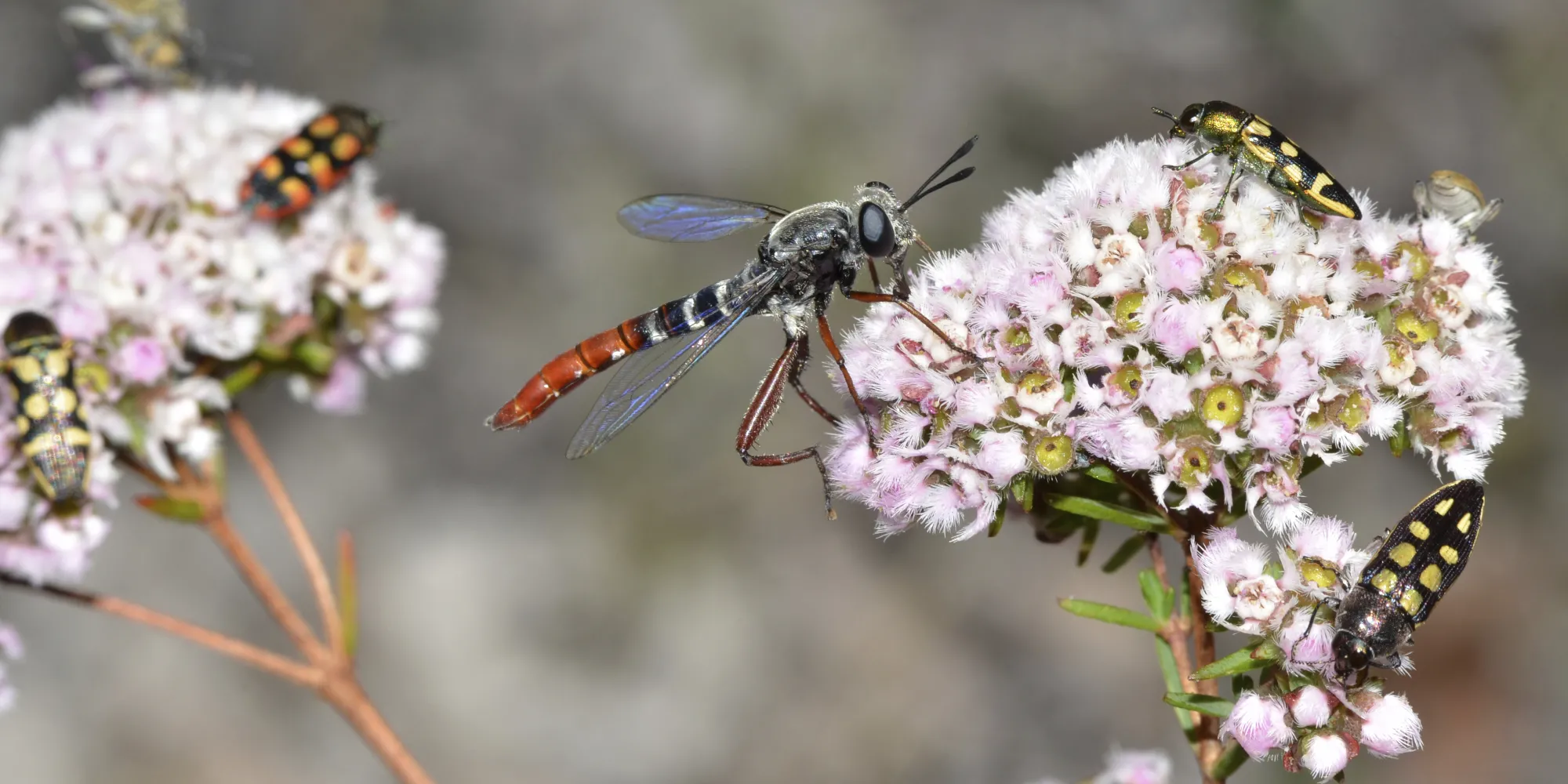 Department of Entomology
Research
Research in the Department of Entomology is primarily collection-based and focuses on systematics in the broadest sense, including basic taxonomy, comparative morphology, and life history of insects, as well as evolutionary and population biology, phylogenetics, biogeography, biodiversity, ecology, behavior, and molecular and genomic studies.
Field studies are conducted, also, in many parts of the United States and around the world. Smithsonian entomologists have conducted field work or participated in long-term biodiversity survey projects in Costa Rica (Arthropods of La Selva), Guyana, Madagascar, Sri Lanka, Papua New Guinea, Peru, the Great Smoky Mountains National Park, and Kenya, among others. A series of canopy-fogging projects in Central and South America, initiated in 1974, has produced more than 9 million specimens.
The Department of Entomology at the National Museum of Natural History includes research scientists and museum specialists from the Smithsonian Institution, and from three affiliated agencies: the U.S. Department of Agriculture Systematic Entomology Lab, the USDA National Identification Service and the  U.S. Department of Defense Walter Reed Biosystematics Unit. In addition, there are also a number of emeritus researchers, post-doctoral fellows and other entomologists in residence conducting independent research or working in collaboration with those on staff.
The Smithsonian Institution's current Research Entomologists are listed below with a brief description of their research specialties. More information can be found by visiting their staff pages and perusing their publications which can be found in the DSpace searchable repository at this link: https://repository.si.edu/handle/10088/2752