Smithsonian National Museum of Natural History
Image

DEPARTMENT OF BOTANY
Opportunities
Visiting Researchers
The Department welcomes qualified scholars and professionals from around the world who are interested in utilizing the collections and facilities of the NMNH for on-site research and study.  Visiting researchers must request a visit well in advance of their anticipated arrival to ensure the appropriate approvals, collections, workspace, and other details are in place. Researchers must comply with all export compliance regulations. For additional information contact the Botany Chair.
Botany Travel Awards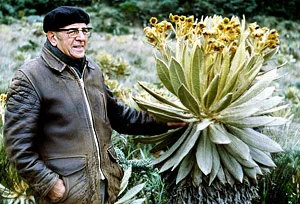 Travel Awards sponsored by the Department of Botany are awarded through an annual competition. Typically, about four awards of up to US$3000 are made. The intent of these awards is to support the study of specimens housed in the U.S. National Herbarium and preference is given to students or researchers who work on tropical plants. Those interested in being considered for these awards are asked to submit a curriculum vitae, a short proposal, and a letter of support. A call for applications is usually made in the fall, with application materials due in the winter, and recipients announced in early spring. Successful applicants are expected to visit the U.S. National Herbarium within a year of receiving an award. For more information, see the call for applications link below or email Pedro Acevedo, travel awards committee chair (acevedop@si.edu).
Fellowships
Fellowships provide an opportunity for scholars to conduct independent research, in residence, under the guidance of an NMNH staff scientist.  
Internships
Internships offer undergraduate, graduate and advanced high school students a mentor-guided experience designed to meet their learning objectives.
Volunteering
The Department hosts many volunteers who assist in research and collections task. A minimum commitment of 3 consecutive months is required and at least 6 hours per week.
For more information visit our volunteer page.