Smithsonian National Museum of Natural History
Botany Visitor Information
Welcome to the US National Herbarium
Short Term Visitor Information
Location and Directions:
The herbarium is in the Smithsonian National Museum of Natural History. On your first day, please enter through the Constitution Ave Entrance in the
middle of the block between 10th and 12th street NW.
On your first day, arrive before 4:30 pm. Please make your way to the Security Office and have them call your host in the herbarium. To receive a visitor's badge, you will need to present a form of photo identification, such as a passport or driver's license.
The museum does not have on-site visitor parking; a list of nearby parking garages can be found here https://www.google.com/maps/search/parcking+garages/@38.8914453,-77.0325525,15z. Note most of them have a small fee. There is also hourly-street parking available. Please read all the signs about parking restriction as well as prices.
However, the following 3 metro stations are within easy walking distance:
Smithsonian Station (Blue/Orange/Silver Lines)
Federal Triangle (Blue/Orange/Silver Lines)
Archives/Navy Memorial (Yellow/Green Lines)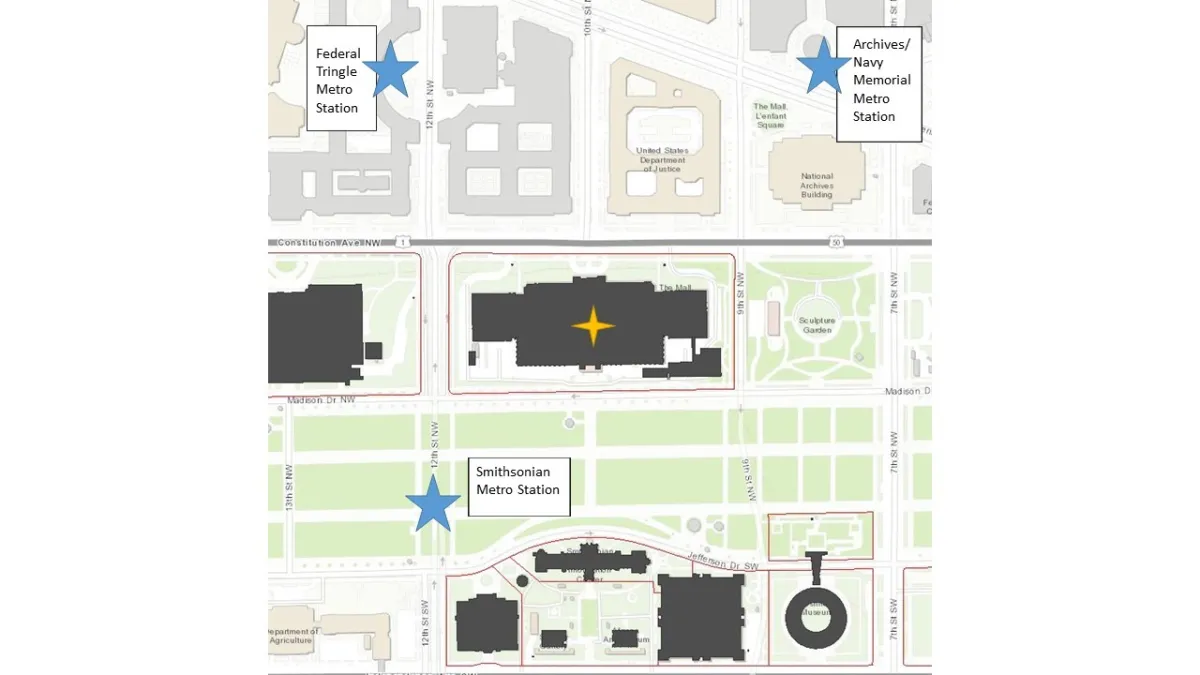 Additional public transportation options can be explored using the Metro Trip Planner tool at https://www.wmata.com/schedules/trip-planner.
Collections Overview:
Our main collections are spread over three different floors in the west wing of the building. They are arranged phylogenetically in the following manner:
Family
Genus Number
Geographic Area
Alphabetical by Species
There are numerous finding guides located throughout the herbarium. Over 3,000,000 of our pressed specimens have been inventoried and/or imaged. You may search these records at http://collections.nmnh.si.edu/search/botany. Query results can be exported as a CSV file using the export tool at the bottom of the results summary.
The Type Collection is accessible to all researchers. If you find a type, other than a paratype, in the general collection, please give it either to the Type Registrar or a member of the Core Collection Management Team. We do not allow the destructive sampling of type specimens.
If you would like to conduct destructive sampling of non-type US specimens, please contact the Collection Manager (Sue Lutz, lutzs@si.edu) before your visit to complete a "Request for Destructive Sampling Form." Please note the due to recent permitting issues; you may not be allowed to sample specimens from various countries. Your request will be reviewed, and you will receive a reply before you arrive.
Each floor contains the following collections (please note that we are in the process of updating the collection to APG IV and the location of individual families/genera is in flux):
 
3rd Floor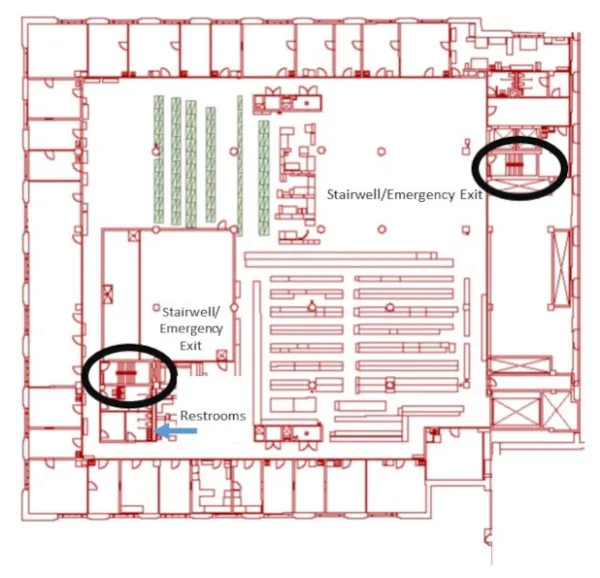 4th Floor
5th Floor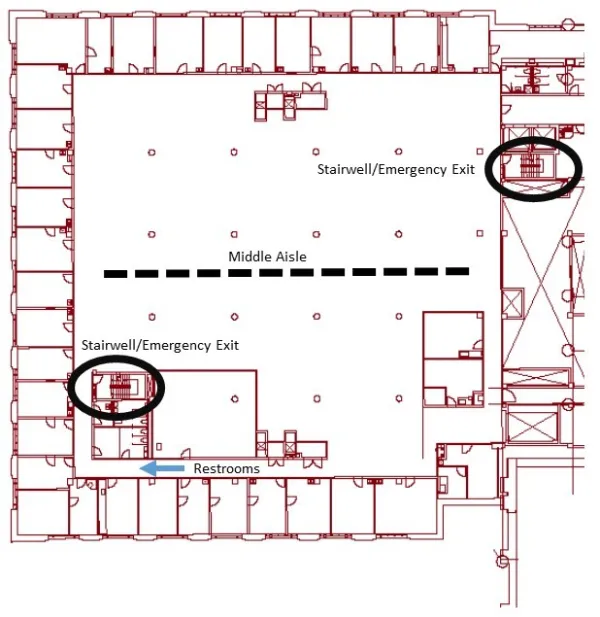 MSC:
The Museum Support Center is an offsite facility that houses the following
collections:
Backlog unmounted material (these are not open to visitors)
Coralline Algae
Cyanophyte
Liquid Collection
Seagrasses
Wood Collection
If you would like to visit these collections, please contact us at usnh@si.edu before your visit.
General Information:
Visitors may work in the herbarium Monday- Friday from 8:30 AM till 5:20 PM (we are closed on weekends and US Federal Holidays).
Water is allowed in the herbarium, but it must be in a lidded container
There is no food or food waste allowed in the herbarium. However, there is a breakroom located in room W427 on the 4th floor that visitors are welcome to use. There is also a water fountain located in room W427.
Within the National Museum of Natural History, visitors can purchase food in the Ocean Terrace Cafe and Atrium Cafe (https://naturalhistory.si.edu/visit/dining-shopping) Nearby, there are numerous places to eat.
Information Technology Resources:
Please remember to bring a personal computer to use in the herbarium. WIFI access is available on the following network: SI-Internal.
Bit Torrent and other peer-to-peer file-sharing programs are forbidden from use on the Smithsonian's networks because they can be used for copyright infringement and present a malware risk.
Safety Concerns:
In the past, our collections were treated with various hazardous chemicals. Therefore, when you open a case, step away and let it air for 30 seconds.
If you feel unsure about handling the specimens with your bare hands, we do provide nitrate gloves in the herbarium spaces. Please wash your hands after handing herbarium specimens.
Annotations:
The US National Herbarium can provide generic annotation labels for your use. We strongly encourage visitors to glue these labels onto the sheets. If this is not possible, please see a member of the Core Collection Management Team. Any barcoded specimens that you annotate must be set aside so that we can update them in our database system before they are re-filed.
Please leave the bottom of the sheet clear of annotation labels since this is where we put our barcodes (see the image on the next page). 5Please Note: If you are doing large scale shifts in taxonomy, please see a member of the Core Collection Management Team so that we can coordinate the rearrangement of the herbarium.
Loans:
A visitor may request a loan of specimens they personally select. Please remove the specimens you would like to request and set them aside. Then return the genus/specimen folders to the collection. A formal request must be sent to US from your home institution. This request should be sent from either the Collection Manager or a Curator.
Please note: If you are from a Brazilian institution, we will first need a valid MTA with your institution before sending any loan. Also, if you would like to borrow specimens from the following countries, please see a CCM staff member: Cuba, Iran, North Korea, Sudan, Syria.
Important Contacts:
Please let us know if you have any additional questions.