Smithsonian National Museum of Natural History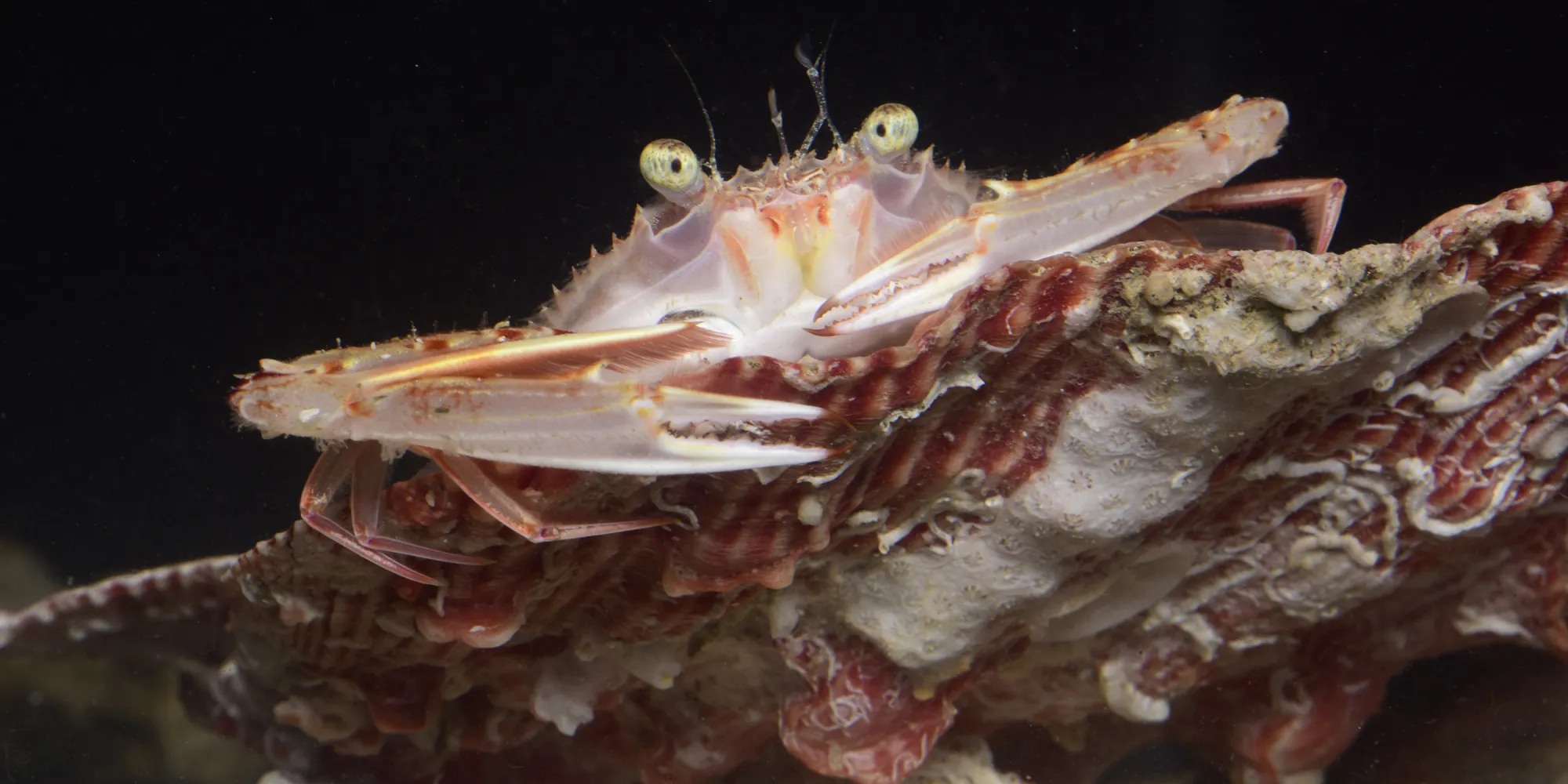 Department of Invertebrate Zoology
Year of the Crayfish in IZ
Written by Karen Reed & Katie Ahlfeld
You may have heard that 2022 was the Year of the Tiger, but here in the Department of Invertebrate Zoology, we are calling it the Year of the Crayfish. Long time visitors Guenter A. Schuster and Christopher A. Taylor's book, Crayfishes of Alabama (with Stuart W. McGregor) came out this year, to great excitement. Guenter and Chris have been working hard on this book for over 10 years (see this No Bones article from 2014). https://nmnh.typepad.com/no_bones/2014/07/not-all-specimen-collection-happens-in-the-field-iz-crayfish-collections-play-major-role-in-book.html. Roger Thoma, another frequent IZ visitor, also published his new book, A Naturalist's Guide to the Crayfish of Ohio this year.
After a brief suspension due to COVID-19, we welcomed visits back to the collections. One of first visitors was Patrick Allison, Jr. who is working on his PhD at the University of Mississippi and visited the collection for 10 weeks this summer. Patrick examined specimens of crayfish in the genera Hobbseus and Creaserinus. He collected data for traditional and geometric morphometric analyses. Patrick also took photographs to create digitized plates which he will share with the Smithsonian, making them accessible for future crayfish researchers. During Patrick's stay, his undergraduate professor Zachary Loughman (West Liberty University) was also able to visit.
Shortly after Patrick's arrival, Caitlin Bloomer arrived. Caitlin is finishing up her PhD thesis at the University of Illinois at Urbana-Champaign. Caitlin spent her time here counting eggs and measuring body size of ovigerous female burrowing crayfish in the collection. Caitlin arrived with her advisor, Chris Taylor (Illinois Natural History Survey, Prairie Research Institute) who was visiting to check identification and locality information for their website, AMERICAN CRAYFISH ATLAS - https://americancrayfishatlas.web.illinois.edu/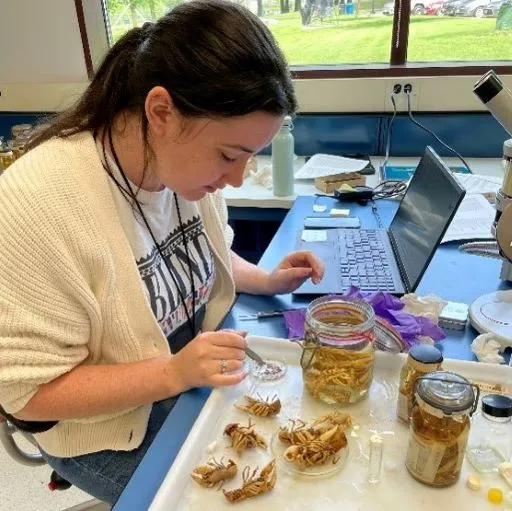 We were fortunate that Patrick and Caitlin were willing to share their love and knowledge of crayfish with the public. They spent one whole morning in the museum exhibits passing on crayfish facts to anyone who would stop and listen. This fall, Emmy Delekta (University of Louisville) also visited the crayfish collection for several weeks to photograph specimens that will be used as part of her doctoral dissertation research.