Smithsonian National Museum of Natural History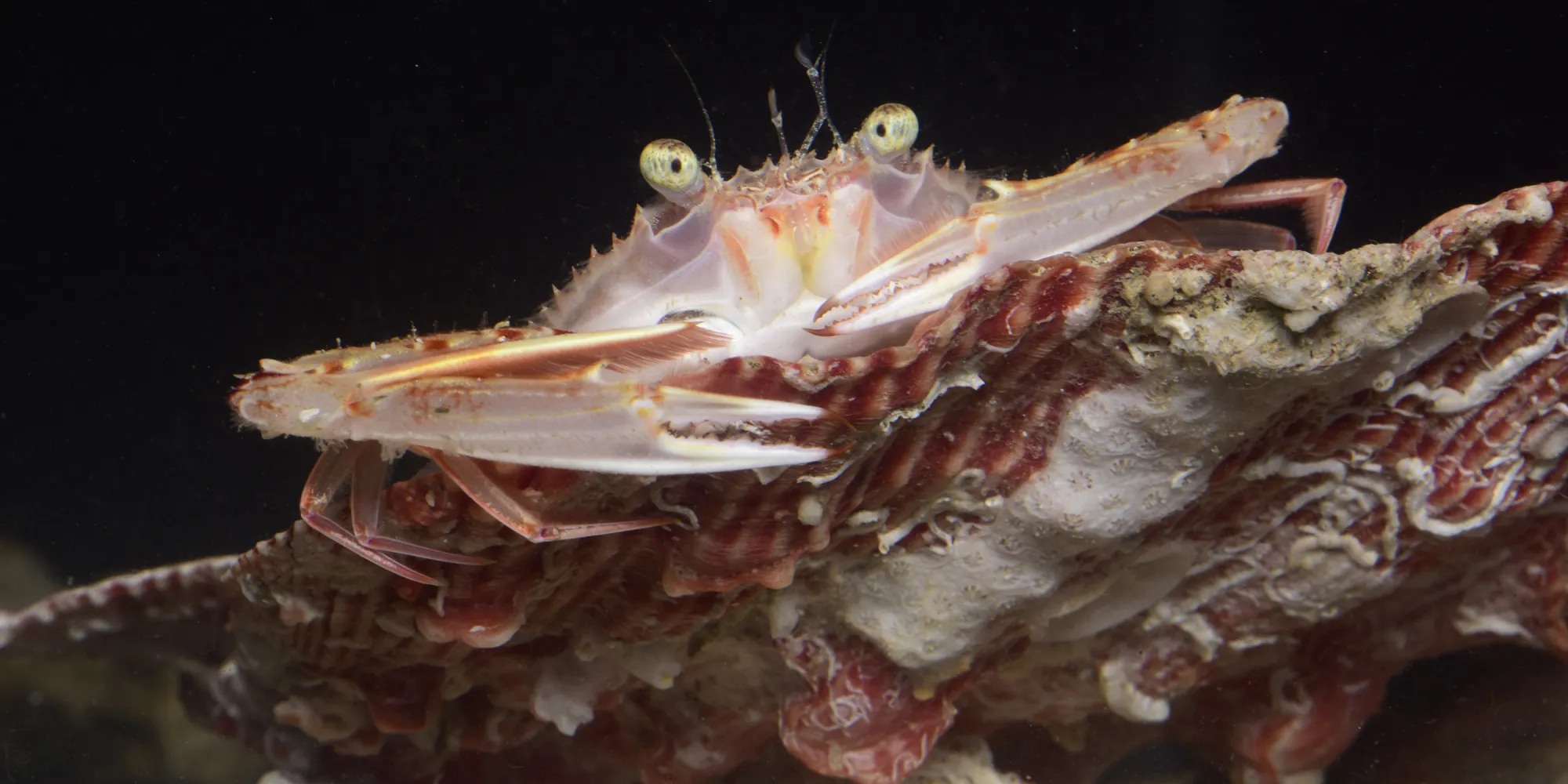 Department of Invertebrate Zoology
Spotlight: Dr. Stephen Cairns
Written by Dr. Stephen Cairns
Edited by Heather Shull
Dr. Stephen Cairns is a long-time curator in the Department of Invertebrate Zoology who has been associated with NMNH since 1976. Born in the small town of Port Sulphur, Louisiana, near the southern tip of the Mississippi River Delta, Dr. Cairns was a natural historian from a young age, collecting shells and butterflies in the idyllic setting of Moa Bay, Cuba, where his family lived  until 1959. When they were forced to leave the country with just 24 hours notice after the end of the Cuban Revolution, his mother asked him to choose just one of his collections to bring. He still has the rescued collection of shells along with that same youthful fascination for deep-sea animals and the exotic adaptations they have evolved.
Dr. Cairns received his BS from Louisiana State University in New Orleans, and his MS (1973) and PhD (1976) from the Rosenstiel School of Marine and Atmospheric Science at the University of Miami. Dr. Cairns describes his job search as a study in persistence: "After numerous post-docs and over 100 job applications over a 9-year period while in residence as a research associate at NMNH, I finally obtained my dream job as curator in the Department of Invertebrate Zoology in 1985." He retired in 2017, but continues to volunteer his time, at least when permitted in the current pandemic.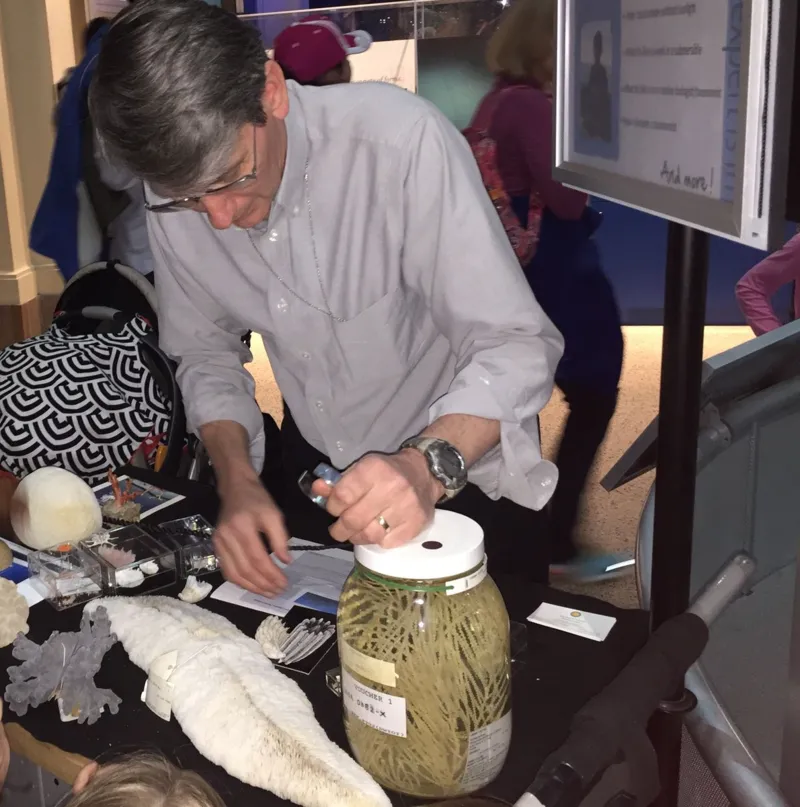 Over the course of his career, Dr. Cairns studied the taxonomy, phylogeny (evolutionary history) and zoogeography of three deep-sea cnidarian taxa: Scleractinia (stony corals), Stylasteridae (calcified hydroids), and primnoid octocorals (sea fans). While at NMNH he has published 210 peer-reviewed papers and described approximately 650 new species, 70 new genera, and 2 new families, a prolific publication record that he modestly calls, "the natural outcome of studying large collections of corals in the context of a faunistic revision or monograph."
This taxonomic research is primarily the work of morphological study. Dr. Cairns uses macroscopic and microscopic (often with the aid of a scanning electron microscope) observations of a coral skeleton in order to describe it and compare it with others. He then performs phylogenetic analysis using this data to test hypotheses about the evolution of species. His recent research has been in collaboration with molecular taxonomists, who use gene sequencing to answer questions about evolutionary history. By comparing the results from two independent datasets (morphological characters and DNA sequences), they have been able to rigorously test the validity of the morphological methods used to estimate phylogenies and inform taxonomic classification.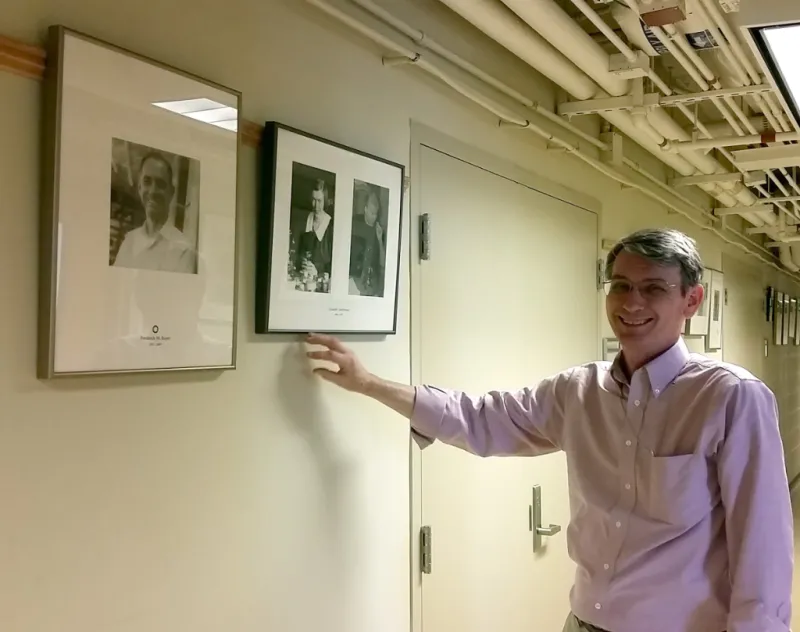 Dr. Cairns' research on corals has led him to sites around the world and fostered international collaborations. He has visited dozens of museum collections across six continents, (and he doesn't even like to travel). His fieldwork, which involves trawling from a large ocean-going vessel or dives up to a mile deep in a three- man submersible, has taken place in the Philippines, the Galapagos Islands, Hawaii, the Caribbean, Belize, and the Gulf of Guinea. He has mentored several dozen pre-doctoral, doctoral, or post-doctoral students from across the world, including South America, Europe, New Zealand, and South Africa.
What has fascinated Dr. Cairns most in his career has been the discovery of evolutionary novelties (morphological characters) that deep-water corals have evolved to solve the three omnipresent necessities of life: reproduction, defense, and feeding. One of the most interesting characters he has discovered is a movable, hinged lid that covers the polyp mouth in various species of a stylasterid genus. He says, "To see for the first time under my microscope a new character or a new combination of characters is truly exciting and never fails to give me a thrill."