Smithsonian National Museum of Natural History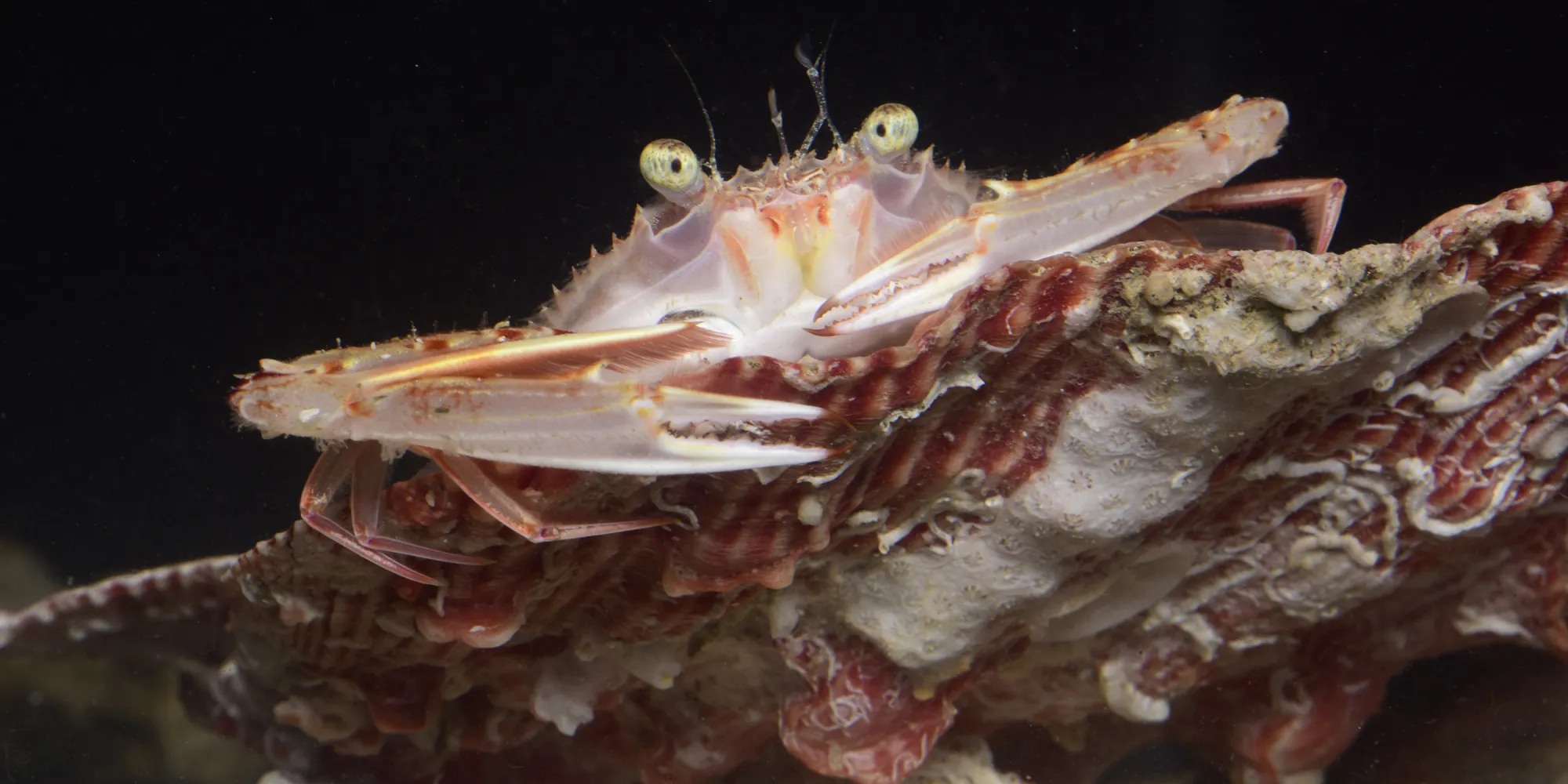 Department of Invertebrate Zoology
Spotlight: Klaus Ruetzler
Written by Sofia Barretto Thomas
Edited by Klaus Ruetzler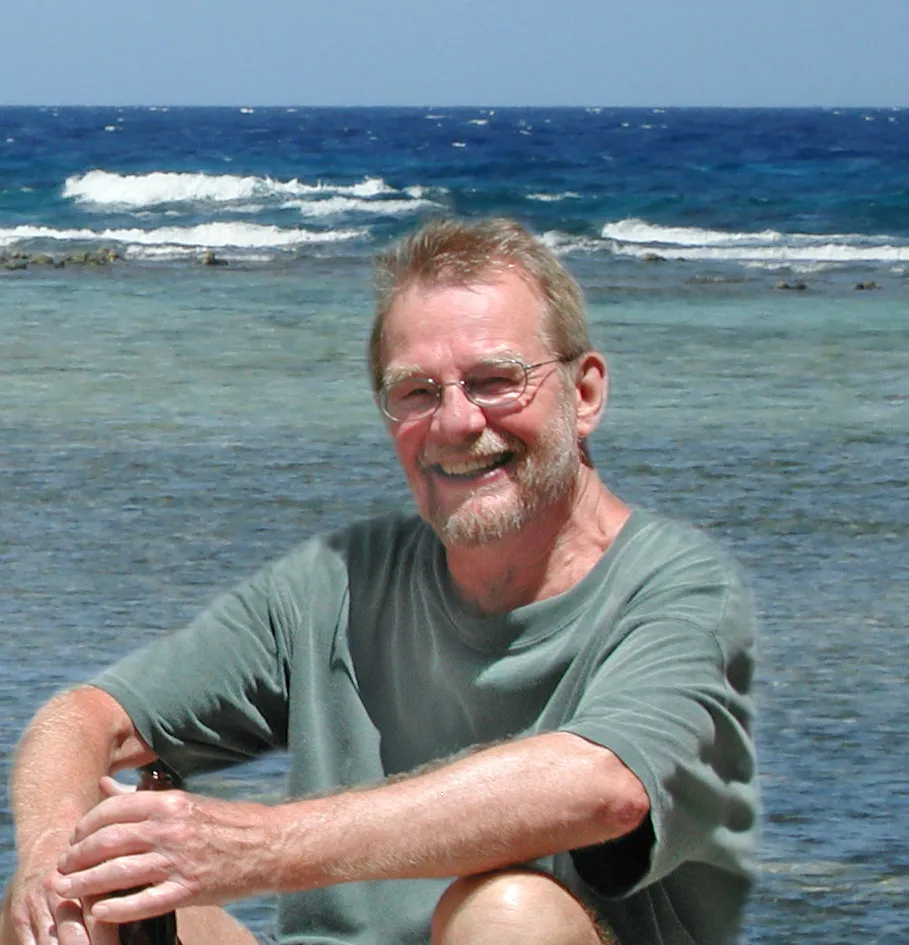 Dr. Klaus Ruetzler is an Emeritus Research Zoologist and Curator of lower invertebrates at the Department of Invertebrate Zoology at the NMNH. His career with the Smithsonian has spanned over 50 years and he is considered one of marine science's notable sponge (phylum Porifera) experts. Originally from Austria, he was born in 1936 in the western province of Tyrol. In 1955, he completed his Matura degree in Latin, German, biology, mathematics, and philosophy in Vienna. He completed his Ph.D. studies in zoology, anthropology, psychology, and philosophy at the University of Vienna in 1963. His Ph.D. dissertation was on the systematics and ecology of sponges in Mediterranean marine caves.
In 1963, Ruetzler started his career as an assistant research curator at Harvard University's Museum of Comparative Zoology, and a year later he completed a postdoctoral fellowship at the Institute of Zoology at the University of Vienna in Austria. Returning to the United States in 1965, he joined the staff of the Department of Invertebrate Zoology at the NMNH in Washington DC as a curator. He retired and obtained his emeritus status in July 2016.
Dr. Ruetzler has served in several capacities within his field. He has published over 120 peer reviewed publications throughout his career and mentored over 20 graduate and post-graduate students from diverse areas of the world. As an expert on sponge systematics, biology, and ecology, he still serves on the editorial boards of marine journals, is an advisor for the World Cultural Council for the prestigious Albert Einstein Award for Science, and is co-editor for WoRMS (World Register of Marine Species) for the World Porifera Database.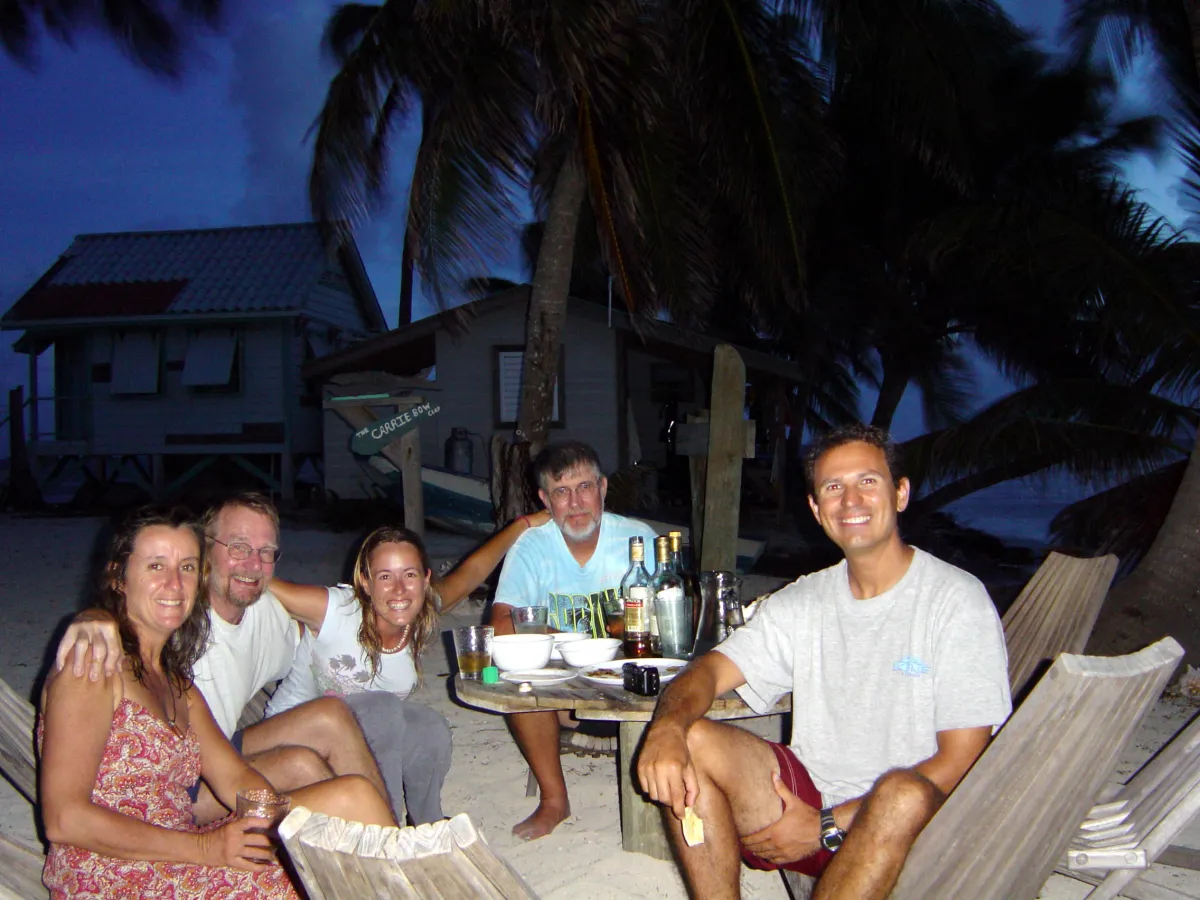 In 2008, the international journal Marine Ecology – An Evolutionary Perspective dedicated an entire issue to Dr. Ruetzler, as an acknowledgement to his contributions to the systematics, morphology, and ecology of sponges. He was one of the founders of the journal in 1979 (back then known as P.S.Z.N.: Marine Ecology) and served on the first editorial board for over 20 years. He later contributed as an associate editor from 2000 to 2005 and he continued to serve on the editorial board until the 2010th. Over 40 sponge biologists from the U.S., South America, Europe, and Australia contributed papers to that volume. In the issue's editorial, Dr. Ruetzler's colleague, Dr. Jörg Ott, tells of Dr. Ruetzler's "adventurous spirit" and his travels with his mentor, Dr. Rupert Riedl, how they would travel to exotic places and explore areas that were very difficult to access at a post-war time when travelling conditions and diving equipment were very primitive. Ruetzler and his university colleague and friend Dr. Ernst Kirsteuer also "undertook an expedition to Madagascar, where they spent 10 months in a makeshift research lab in 1959," said Dr. Ott. Ruetzler also participated in the International Indian Ocean Expedition in 1963 (before he had completed his Ph.D.), which was intended to be a complete survey of the Indian Ocean and involved 46 vessels from thirteen countries.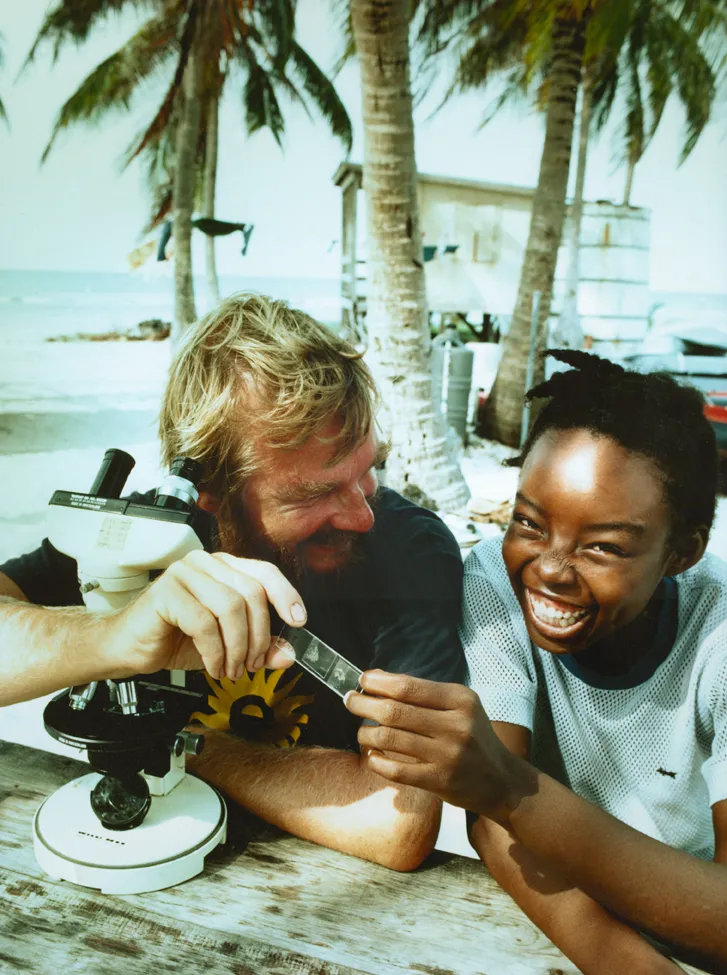 Among Dr. Ruetzler's most notable accomplishments is the establishment of the Smithsonian Marine Field Station at Carrie Bow Cay in Belize. Researchers from the National Museum of Natural History had founded the Caribbean Coral Reef Ecosystems (CCRE) field program in the late 1960's to better research the biodiversity of coral reef ecosystems, and in 1972 established a permanent field station on Carrie Bow Cay. The station is located on a tiny island on the Mesoamerican Barrier Reef off of Southern Belize and is surrounded by a rich, biodiverse environment that makes it an ideal site for collaborative marine research.
In 1972, Ruetzler secured permanent funding from Congress for the Carrie Bow Cay field station and the research program linked to it, the CCRE program. He was director for the CCRE program from 1984 to 2009. The program and the field station are still active and more than 1400 scientific publications on reefs, mangroves, seagrass meadows, and associated environments were produced by the NMNH-CCRE staff and associates from research institutions worldwide.
During his retirement, Dr. Ruetzler continues to be an active advisor on his specialty, and has also taken on a new project by producing a monographic summary of all the research conducted at the Carrie Bow field station during the more than 40 years of its existence