Smithsonian National Museum of Natural History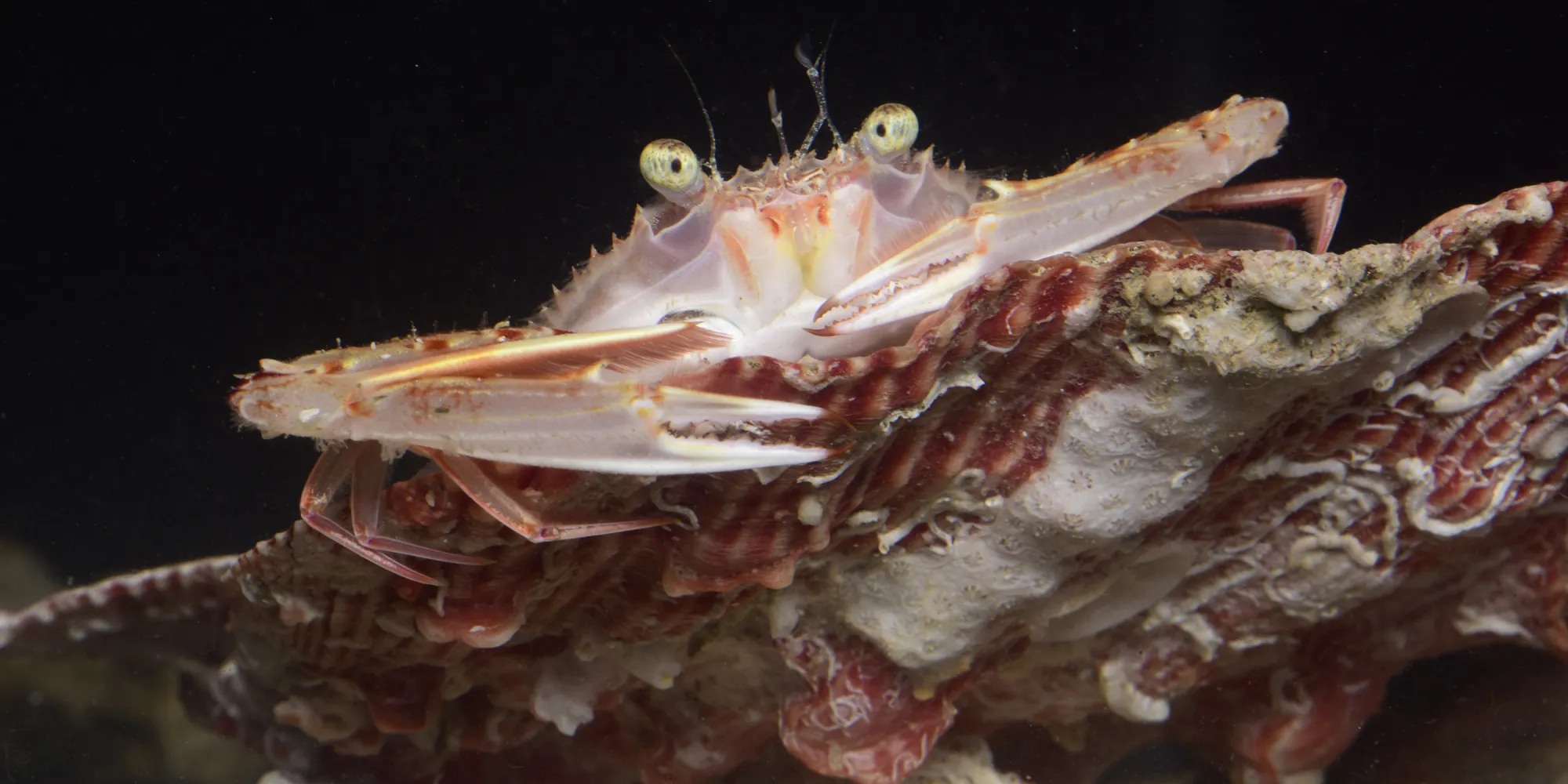 Department of Invertebrate Zoology
Artistry in IZ
Written by Austen Camille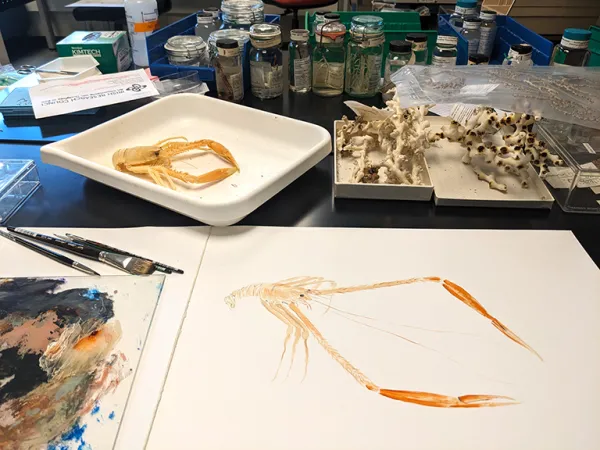 My name is Austen Camille, and I'm a multimedia visual artist who had the spectacular opportunity to spend five days surrounded by deep sea specimens in the collections of the Museum of Natural History. I worked closely with Dr. Andrea Quattrini and Karen Reed in the Division of Invertebrate Zoology, Diane Pitassy and Dr. Matthew Girard in the Division of Fishes, as well as a number of other lovely, generous scientists, researchers and staff.
We combed through thousands of specimens to find just the right ones to work with: deep sea species from the Gulf of Mexico, associated with Paramuricea and Lophelia coral communities. I was able to look closely at tiny amphipods living inside of jellyfish, open the massive jaws of a barbeled dragonfish and understand the way brittle stars closely entwine with the coral. I set up my studio in the middle of the lab and painted from the jarred and dried specimens, asking questions about color, motion, traits and species relationships to inform the work.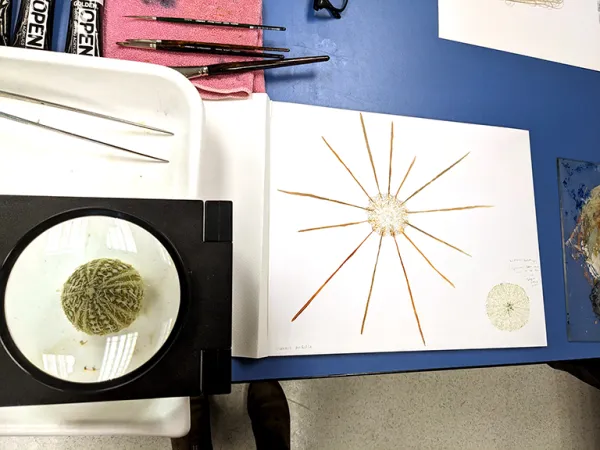 I'll be scanning the paintings and turning them into stop-motion animations, which will then be turned into an augmented reality experience. I'm a part of a larger artist + scientist team - entitled The Immersion Project - who is creating an exhibition inspired by the deep sea habitat in the Gulf of Mexico, components of which will end up in the Gulf to restore deep sea coral communities impacted by the Deepwater Horizon oil spill in 2010. Our first prototype will be exhibited this fall, October 28 - December 2, at the Cherry Street Pier in Philadelphia (121 N Christopher Columbus Blvd) as a part of the larger exhibition Seeing the Anthropocene.
This is a habitat that very few people will ever get to experience, and it is a foundational ecosystem for life on earth. I am incredibly grateful to the Smithsonian for creating access to places like this, so that I can share the knowledge in turn.
To follow along with the project and to see more of my work, please visit me on Instagram @austencamilleart and at my website www.austencamille.com.