Smithsonian National Museum of Natural History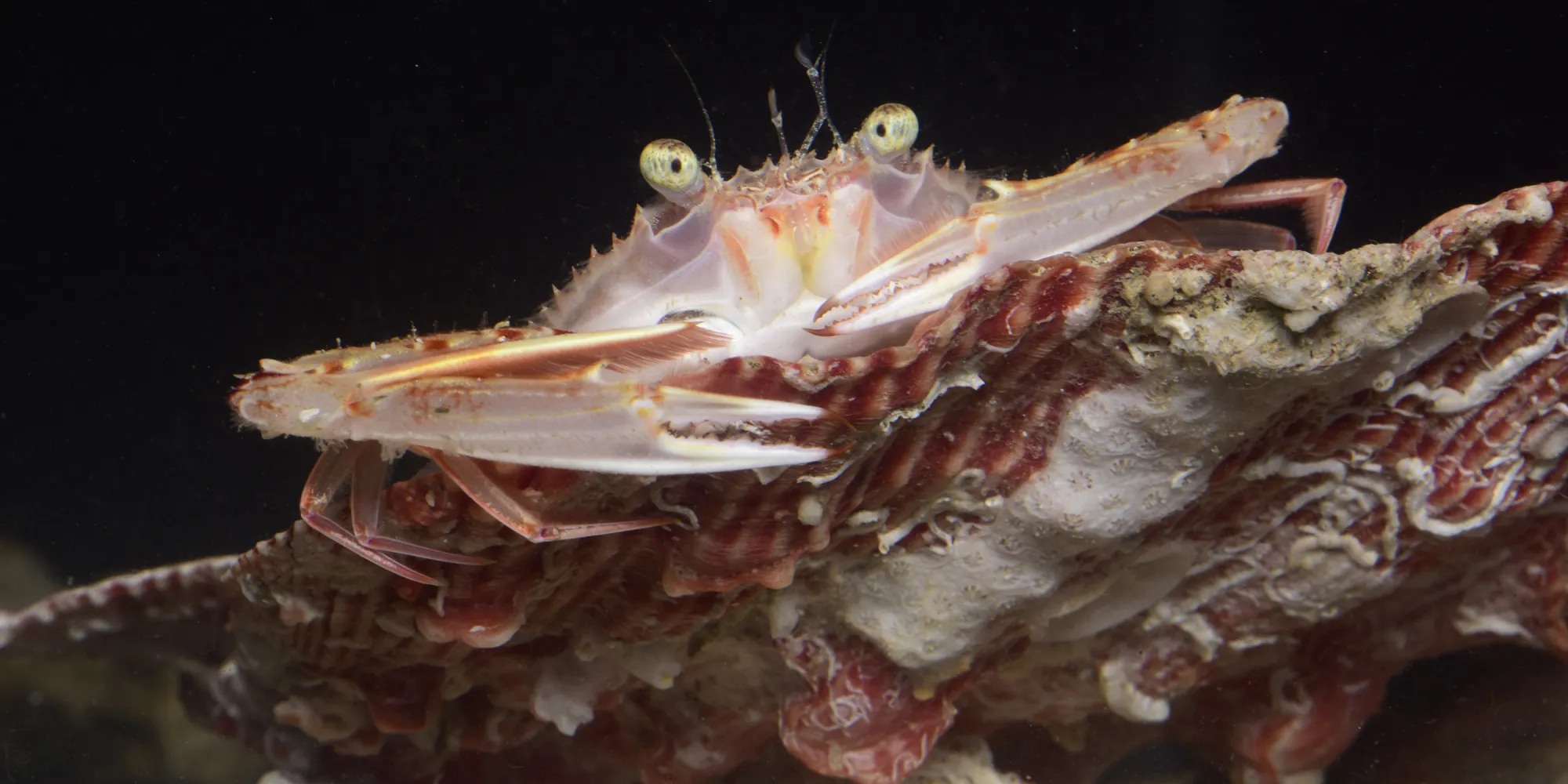 Department of Invertebrate Zoology
Summer 2022 MSC Students
Written by Jennifer Ellis, Jacob Cohen, and Adam Stergis
After two years of not being able to bring in summer interns to MSC due to COVID safety concerns, we are finally back on track and off to a great start. We have been thrilled to bring Jacob Cohen and Jen Ellis onboard in Invertebrate Zoology to help us with some much needed catch-up after being out of the lab for such an extended period. With many staff catching up on backlogged transactions and various large projects, Jacob and Jen have been tackling another crucial area for us - making sure our specimens are topped off with preservative alcohol and in their proper containers, specifically the lobsters and mantis shrimp. Jen and Jacob have been awesome so far, and we've been so happy to have them!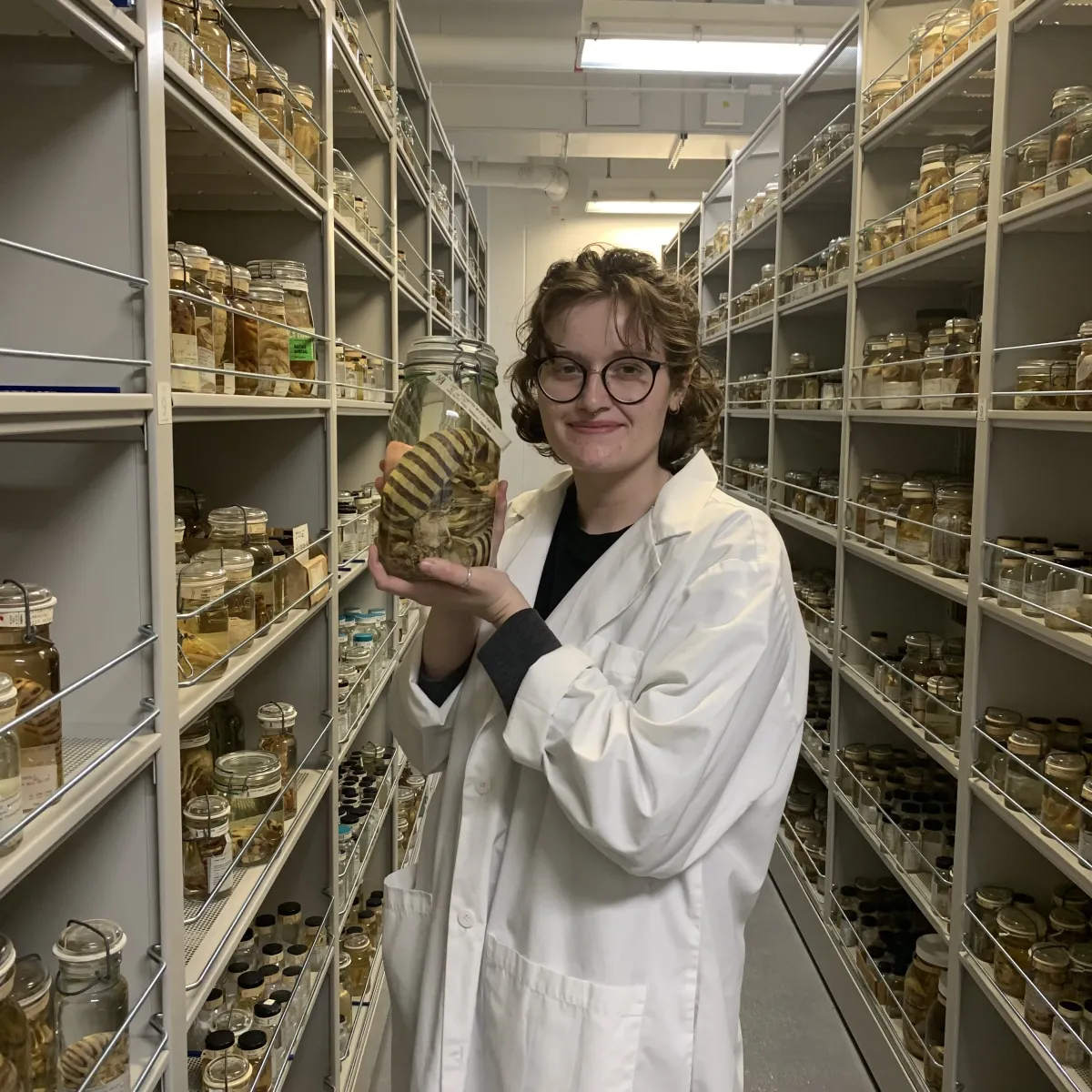 My name is Jen Ellis, I am a rising junior studying ecology and conservation biology at Boston University, and this summer has been an amazing learning opportunity for me so far! My main focus includes general maintenance of the mantis shrimp collection, though I have gotten a good look into behind-the-scenes operations at the MSC by shadowing and communicating with others in the department. Whether it be differentiating between archival and non-archival jars or learning how to pack specimens for researchers around the world, I feel this internship has given me invaluable exposure to the intricate work required to care for such a large collection of organisms. As someone who wishes to pursue ecological research—especially relating to the ramifications of a changing climate—I know that preservation of these historic specimens is of the utmost importance. Consequently, I'm very proud to say that I can aid in this pursuit and hope to apply what I've learned to my future endeavors as a scientist!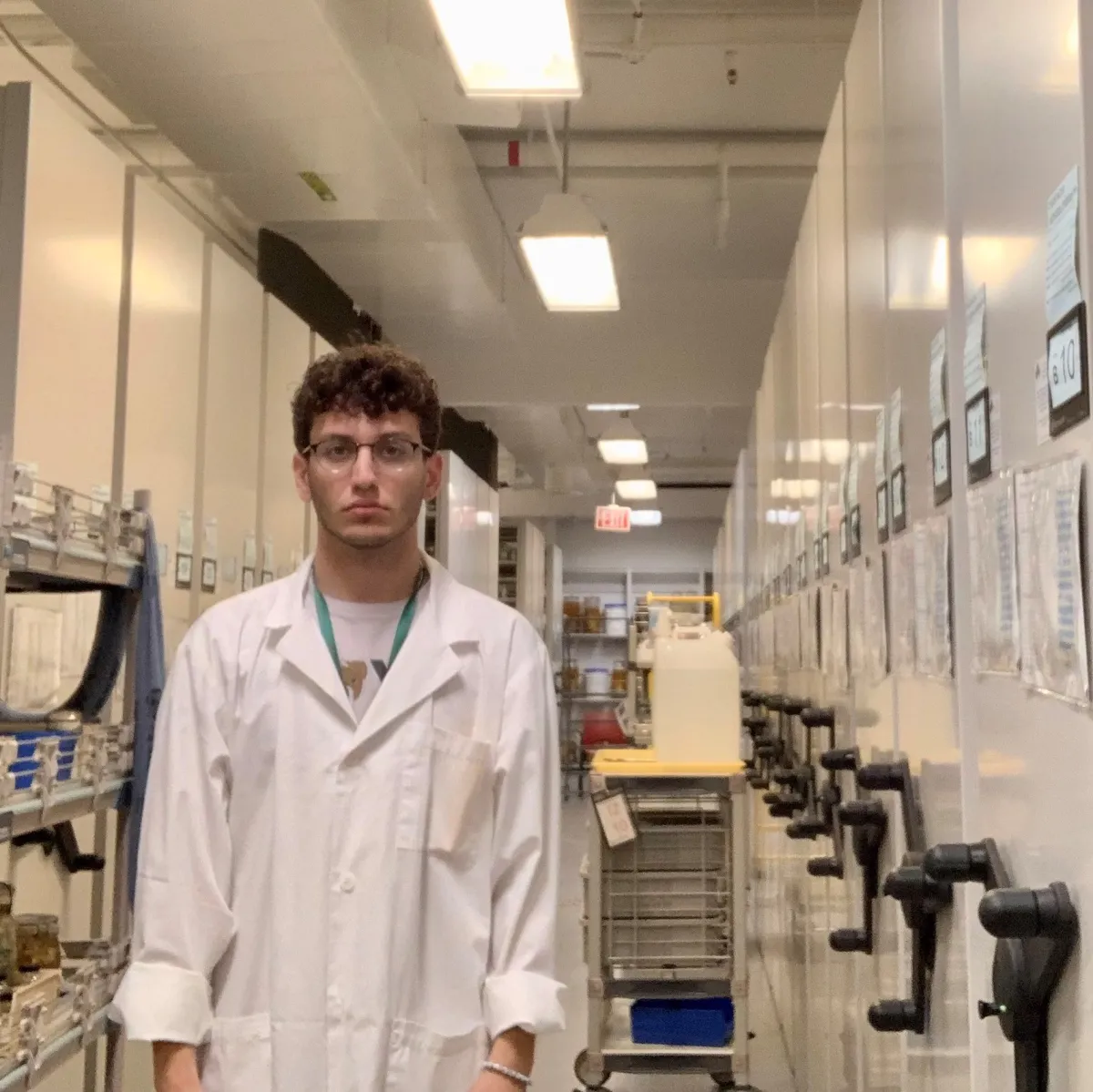 Jacob Cohen worked primarily on preserving, rehousing, and archiving the NMNH lobster collections, as well as assisted in the curation of true crab specimens. His experience researching historical sea level change by examining ostracod abundance in deep sea sediment cores at the US Geological Survey inspired him to learn more about the role of invertebrate collections in environmental research, as well as the importance of their preservation. He was also glad to share his experience at the MSC with his fellow intern Jen Ellis. He is a senior at Georgetown University studying Science, Technology, and International Affairs with a concentration in Energy and Environment and a minor in Biology.