Smithsonian National Museum of Natural History
Image

Get to know and admire pollinators during National Pollinator Week, June 19-25, 2023! Explore our programs, articles, and other resources, where you'll learn about these remarkable animals that feed the world and what you can do to help them.
Introduction
Pollinators! We embrace them and are grateful for all that they do to make flowering plants and the foods they produce possible. Pollinators feed on nectar and taxi pollen grains from anther to stigma as they feed. Flowers benefit by being fertilized. People and wildlife benefit by having seeds, fruit, and plants to eat. Some pollinators also gather pollen to feed their young, and some convert nectar into honey. Some even collect floral oils to strengthen their underground nests. It all works splendidly.
So why do we say "pollinators" and not just "bees"? Bees are vitally important pollinators, yet other insects, birds, and mammals also perform this service. Among the insects, there are pollinating moths, butterflies, flies, beetles and wasps. Mammal pollinators include bats, honey possums and lemurs. And a few lizard species are known pollinators, including skinks, geckos, and wall lizards. Together, they feed the world.
We cannot celebrate pollinators without acknowledging the threats to their existence, and the decline in their populations — habitat loss and fragmentation, malnutrition, pesticides, pathogens and climate change threaten pollinators. Fortunately, we can all take action to protect them and help them thrive.
Ongoing Community Science Event
Dates: PolliNation DC began in Spring 2021 and will continue throughout the growing season over multiple years.
Where: In Washington, D.C., community gardens and on the National Mall
What: This is a community science project led by ecologists at the Smithsonian's Natural History Museum and UDC's Center for Sustainable Development and Resilience. With your help, PolliNation DC will document the insect pollinator species utilizing plants in community gardens throughout all eight wards of Washington, D.C., and in gardens on the National Mall.
How to Participate: Download the iNaturalist app on your phone, join the PolliNation DC project, then take a photo of an insect on a flower — fly, beetle, bee, moth, butterfly, any living thing — then photograph the rest of the plant. Open the iNaturalist app and upload the photos. The location will be automatically captured from your phone and if you are not sure exactly what a particular plant or animal is, you can leave identifying the animal to the experts on iNaturalist by tagging your photos with a general category.
What You Can Do to Help Pollinators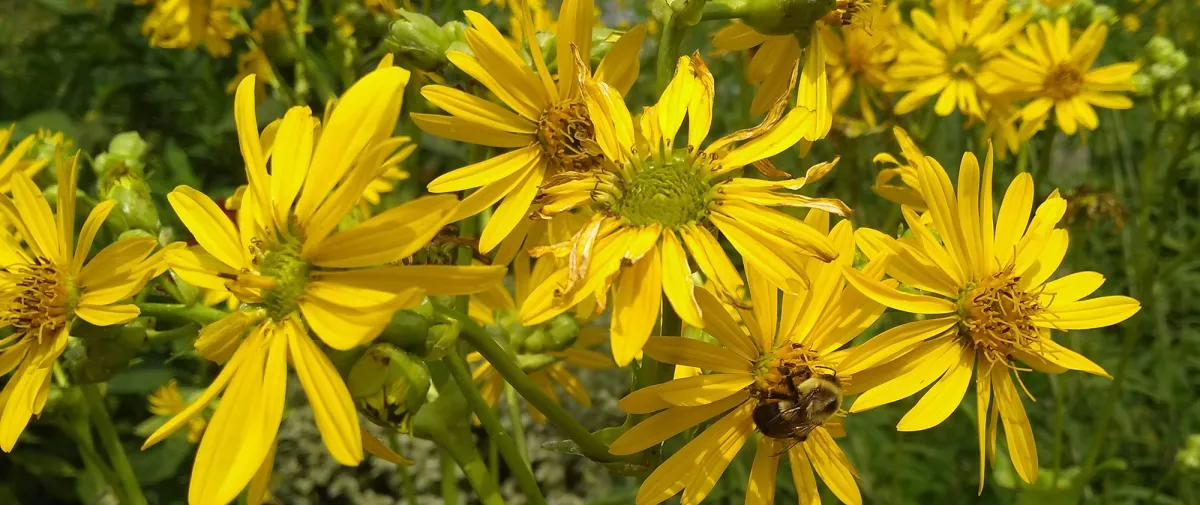 Related Resources
Videos
Credit: Pipevine swallowtail photo at top of page by Robert Costello.