Smithsonian National Museum of Natural History
Little was known about the men and eventually the women who came to Jamestown, or about actual events in the earliest years between 1607 and 1609. Written records indicate that the fort still existed in 1620. But by 1624, it had essentially disappeared, and nearly all investigators assumed that James Fort had long ago washed into the James River.
No one knew where the fort had been, much less where the men who arrived in 1607 were buried. Until 1994, that is, when a team of APVA Preservation Virginia archaeologists headed by William Kelso discovered a trash pit brimming with early 17th-century artifacts. That same year, they uncovered evidence of the palisade. James Fort had been found!
Uncovering James Fort
More than 80 percent of the fort's archaeological features survived underground, along with artifacts, such as the jug pictured at left, and the skeletal remains of some of the first men and boys at Jamestown. Today, more than half of the fort has been explored. As the excavations continue, the list of remarkable discoveries grows.
Archaeologists have identified the location of at least 33 burials within the fort, in addition to the captain's burial just outside the wall. These graves date to the first two years of the settlement. Only six have been excavated; two burials contain the remains of two men each and one holds the remains of three men.
An additional four burials from the settlement's first church built in 1608 have been excavated. These graves contain the remains of prominent men in the colony.  Take a look at a 3D representation of this excavation.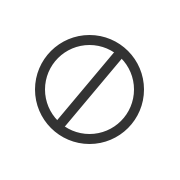 What Scientists Now Know about James Fort
Soon after they arrived, the colonists put up a three-sided wooden palisade on an island in the James River — near the heart of the Powhatan chiefdom. As the colonists established themselves, they rebuilt and enlarged the palisade and put up other structures. From 1607 to 1619, the site of the original fort changed dramatically. Older features, including graves, were built over and forgotten.