Fossil leaves with insect damage give us a glimpse back in time and show us ancient interactions between plants and insects. Scientists use this evidence to determine when these plant-insect relationships began and how they evolved over time.
Introduction
Start by choosing an object below and looking at the images with the red circles, which indicate insect damage. What do you see? Read the captions for explanations of each fossil leaf. How many types of insect damage can you find? Compare the damage you see on one fossil to damage on another. Then go in your own neighborhood and see if you can find modern evidence of these ancient interactions.
About Insect Damage - Paleobiology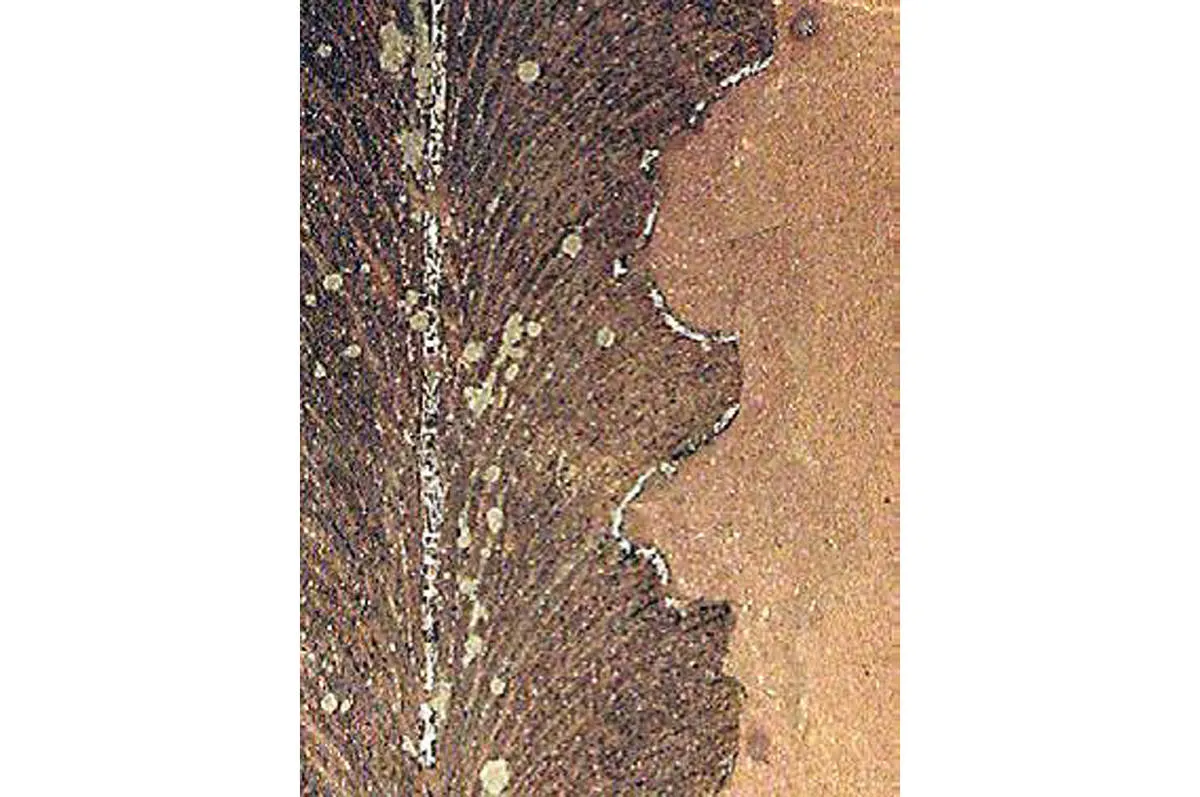 Insects and plants make up over half of all described species today, but a good deal of their evolutionary history remains unstudied. Insects and plants have been coevolving with positive interactions, like pollination, and negative interactions, like herbivory (eating plants), for hundreds of millions of years.
Fossil leaves with insect damage are important to the scientific community because they give us a glimpse back in time and show us ancient interactions between plants and insects. Scientists can see how different environmental conditions affected past plant-insect relationships and then compare it to the insect and plant interactions we see today. They also help us study events, like mass extinctions, to see how these events affected the interactions between insects and plants.
Observing the multitude of insect damage patterns allows us to understand when different types of interactions first evolved and how they have changed over time. Types of insect damage on fossil leaves include: skeletonization, margin feeding, galling, hole feeding, and leaf mining.
One easy way to spot insect damage in fossil leaves is a reaction rim. A reaction rim is a dark raised edge around the damaged area caused by the plant's stress response to the insect assailant. However, not every leaf fossil is preserved well enough to differentiate insect damage from the normal wear and tear of leaves. Next time you're outside, look to see what kinds of insect damage patterns you can find on leaves!
About Flowering Plants - Magnoliophyta - Paleobiology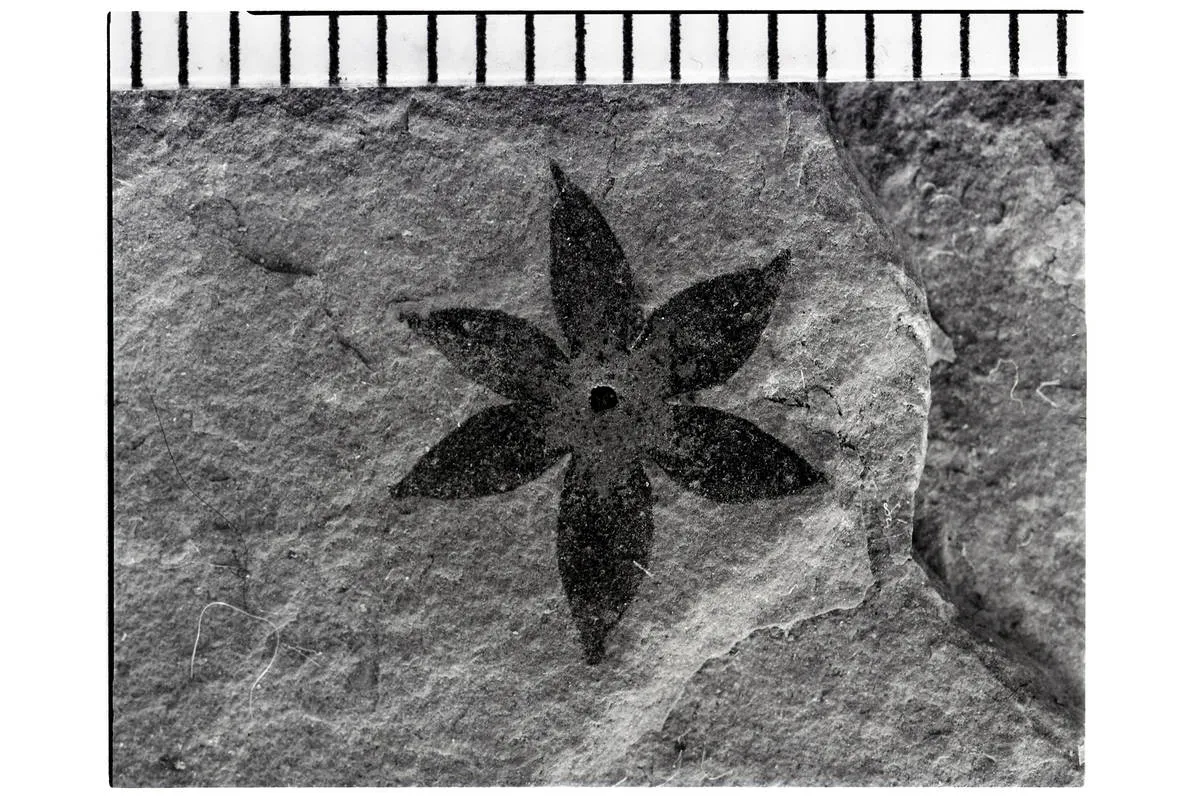 Flowering plants (or angiosperms) are the dominant group of plants today, but newcomers compared to others. The earliest, clear evidence of angiosperms is from the Cretaceous (about 100 million years ago). Classifying the earliest angiosperm fossils is difficult because they tend to be leaves and pollen, rather than flowers that would permit conclusive identification.
Competing theories explain angiosperm origins: that they lived in disturbed areas along stream corridors from which they invaded lowland habitats; that they began as understory plants in dark forests; that they originated in coastal areas and moved inland; or that they started as aquatic plants. Questions about angiosperm origins led Charles Darwin to describe their origins as an abominable mystery.
After they appeared on the scene, angiosperms gradually and then rapidly replaced conifers and seed ferns in ecosystems. Advantages may have been faster reproductive cycles, their intimate relationship with insects for pollination, large photosynthetic leaves, and improved systems to transport water and nutrients. Which combination of characteristics allowed angiosperms to become so successful is a question of continuing debate for paleobotanists.