Smithsonian National Museum of Natural History
Image

NMNH After Hours
Programs for Adults
Connect with trusted scientists, filmmakers, authors, and artists at the National Museum of Natural History's After Hours events. Our virtual programs bring the museum and collections to you through lectures, conversations, films, and more.
Program Series
An Evening With
This signature series features cutting-edge thought leaders in conversation with paleontologist and Sant Director of the National Museum of Natural History, Dr. Kirk Johnson.
Beyond the Exhibition
This series features the content, curators, and conversations inspiring new and developing exhibitions at the National Museum of Natural History. Join us for artist talks related to the exhibit Unsettled Nature: Artists Reflect on the Age of Humans and learn about infectious diseases and pandemic history featured in Outbreak: Epidemics in a Connected World.
Bookmarked
Join us for lively and thought-provoking discussions featuring a wide array of new books exploring the natural world. Each on-site book talk features a book signing after the program, and we frequently offer a chance to bring concepts alive with an opportunity for audiences to see collection objects related to the topic. Our virtual format provides an intimate opportunity to connect with authors and engage in Q&As.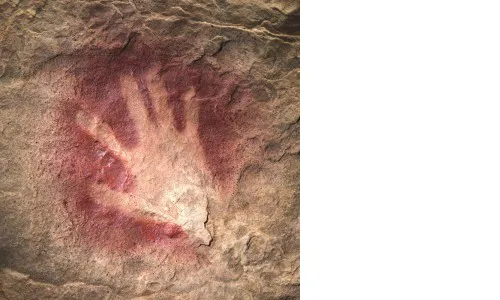 HOT (Human Origins Today) Topics
We've moved our monthly in-person "HOT Topic" discussions that occur in the Hall of Human Origins to video webinars. These free, live programs for adults consist of a presentation by an expert, followed by a Q&A session moderated by Smithsonian scientist and educator Dr. Briana Pobiner. Program topics will include cutting-edge scientific discoveries as well as topics of broader interest at the intersection of the science of human evolution and societal issues.
Natural History on the Big Screen
This film series presents a curated selection of natural history-related films, followed by discussions with filmmakers and related experts.
The National Museum of Natural History and the Environmental Film Festival in the Nation's Capital invite you to virtual screenings of the films below, followed by virtual Q&A discussions with the filmmakers. Register to receive the virtual screening and discussion links.
NMNH Science Café
Learn, unwind, and engage with Smithsonian experts who take you into their world of curiosity and whose perspectives are bound to help you think differently about the seen — and the unseen — as they share stories of scientific discoveries and innovations.
Other Programs
Programs that are not part of a series.
Complete Event Calendar: See all upcoming events.
Video Archives
Since March 2020, we have produced dozens of After Hours Programs for Adults in video webinar format. Visit the museum's video webinar archives to find videos of our past programs.